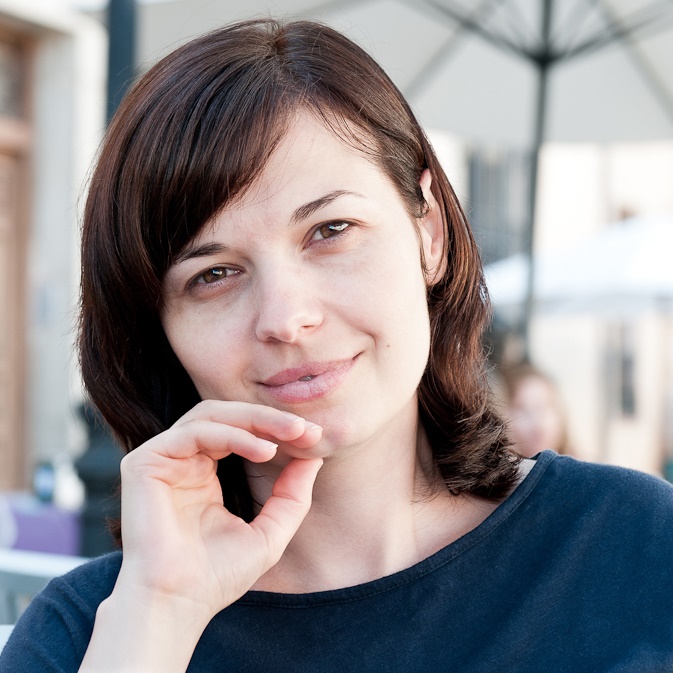 This week's #SocialPR Spotlight shines a much-deserved light on Corina Manea – someone who lives and breathes Social PR. If you don't know her yet, check out her blog, Nuts PR; you'll see just how apt this description is.
Corina was literally Virtuoso #2, and has been steadily building a business as – what else? – a bona fide Social PR Virtuoso. Read on to learn more about what makes this incredible lady tick – bet there's at least one surprise in store for you! 
Introduce yourself – who are you and what do you do?
I'm Corina Manea, a PR professional currently living in Madrid, Spain. I am also the  founder of NutsPR, and client service manager for Spin Sucks and Arment Dietrich.
Why do you care about Social PR?
With the Internet of Things, our world has become smaller and more connected. I am on the other side of the ocean, yet you can "read" me here on WUL. We live in the best time of our history.
Brands, or anyone for that matter, have a fantastic opportunity to touch and connect with audiences from all over the world. It's more than selling a product or service. It's an incredible opportunity to grow as never imagined before. And that's where Social PR comes into play.
Connecting with people as human beings, not numbers on a spreadsheet, listening to them and engaging in meaningful conversations makes all the difference in the world. That's what Social PR is all about.
What's your secret Social PR Superhero power?
Nothing mind blowing: Paying attention to people and being human. Showing interest in them and what they like.
We somehow are looking for the secret recipe to success known by only a few, when the only secret lies in being human, being consistent and showing you care.
How are you using the Social PR Virtuoso Master Course to grow your Social PR superpowers?
Whenever I start a new campaign, I get back to the basics. I start with the S.L.O.T analysis, continue with goal setting, review my listening program, and set in place the three measurement buckets.
No matter how much practice you have, it's good to get back to the basics. You will always learn something new or see things differently.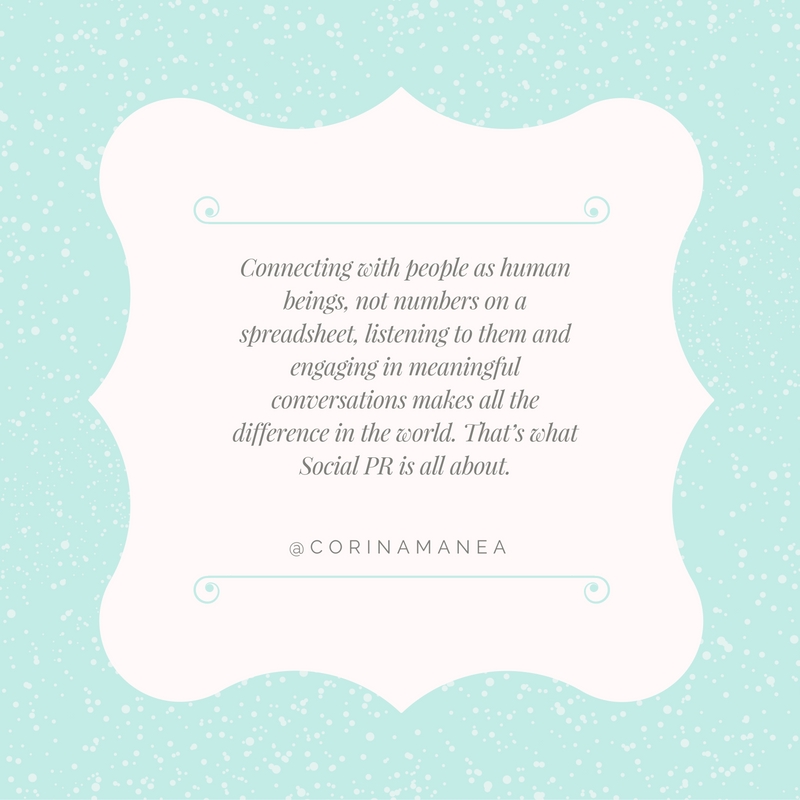 What is one Social PR campaign you're in love with? Why?
#ShareYourEars from the Make-A-Wish Foundation and Disney. I very much like how Disney engaged their audience to do good. What  better way to celebrate Disneyland Resort's 60th Anniversary and to remain in your fans' memory, than to do good?
It is no surprise that Disney doubled the original pledge of $1 million and donated $2 million to the Make-A-Wish Foundation… and this is just another example that Social PR means doing good for the ones around you.
What tip(s) would you give those starting on the road to Superhero-level Social PR?
As with everything in life, if you want to master something be prepared to work on it daily. Always give your best and don't give up in front of challenges. Take advantage of the Facebook group Shonali's put together and ask questions, connect with people, and learn from others' experiences.
Who inspires you? Why?
I take my daily dose of inspiration from Gini Dietrich, CEO and Founder of Spin Sucks and Arment Dietrich. I am inspired by her determination to always give her best, whether she is ill, or doesn't feel like it. She doesn't let a challenge stop her. Rather she devotes her energy in winning that challenge.
That's the kind of mindset and attitude any Social PR practitioner should have to be a winner.
If you could only eat one thing for the rest of your life, what would it be and why?
That's easy! I LOVE Kellogg's cereals. Especially "Special K – Crunchy Muesli" with hot cocoa. I could never get tired of it. You didn't expect that, did you?  :-)
I totally didn't expect that, Corina… though cereal with hot cocoa sounds like a winner even to me! Learn more about, and talk to, Corina on her site, Twitter, or LinkedIn.