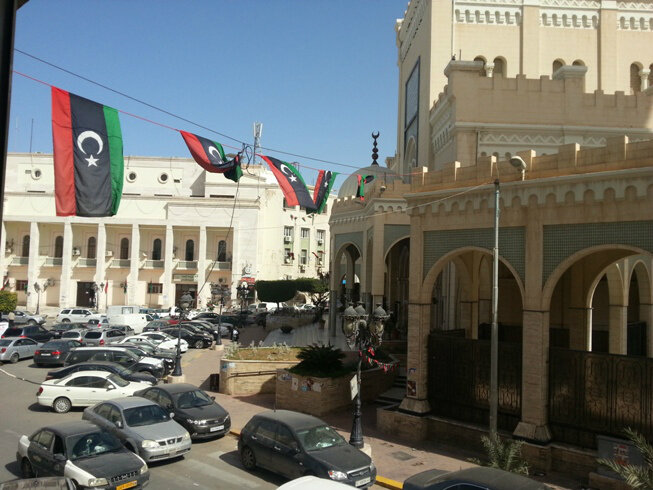 The news from Libya since my last post has not been great.
Militias have been besieging Ministries, essentially to force the General National Congress to pass the Isolation Law barring Gaddafi era officials from public office. There have also been ongoing acts of violence including the bombing of the French Embassy in Tripoli and the deadly attack outside a Benghazi hospital.
Political instability and the failure of the central Government to establish effective control over the country continue to overshadow everything.
Those of you who have read my previous posts know that I'm not a pessimist. The macro political situation doesn't help me to remain optimistic, so instead I rely on the micro conditions. My view, generally, is that we set too much store in Government. We have been brought up to believe that Governments know what's going on, that they have a plan, and that their actions can actually make a difference.
For the most part, I don't buy that. In fact what Governments in any country seem to spend most of their time doing is make some attempt to understand and react to the world around them. In a globalized world where news and money move at the click of a button, politicians are at the mercy of events, not in control of them. And that goes for Barack Obama just as much as it does for Ali Zeidan.
So, who does bring about change?
The actions of individuals, in their communities, control how their neighborhood evolves. And while the politicians continue to argue without accomplishing much, people are actually getting on with life. And here, I feel there is still some ground for optimism. Of course, in a context where there is no effective law enforcement those who are inclined towards criminality can frequently, literally, get away with murder.
That's the same in Libya as it is on city streets the world over. Chicago and Tripoli have roughly the same population, but I'm sure you all know which of the two has the higher murder rate. But, despite the fact that the lack of law enforcement does provide space for criminals and those who wish to impose their view of the world to operate, it also allows the entrepreneurial, the creative and the free spirited, an opportunity as well.
You've got to be brave, but you would be amazed at how much courage there is to go around.
So, amidst the dirt, the power cuts, the uncertainty, the occasional violence, a new economy is emerging. Entrepreneurship and consumerism seem to me to be flourishing on the streets of Tripoli.
And it's not just Libyans who are getting on with things.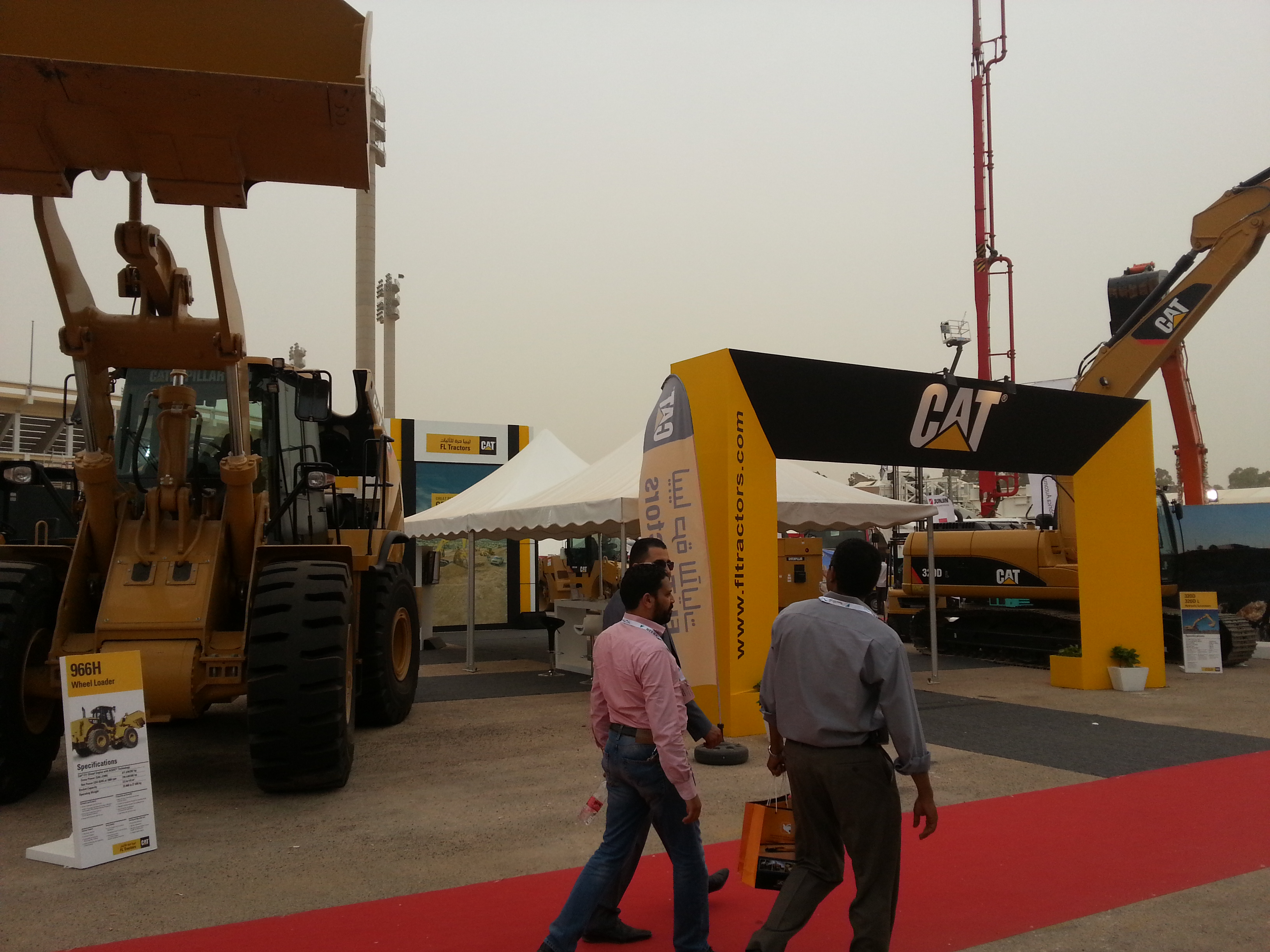 The recent Libya Build 2013 saw hundreds of foreign companies participating. Italy, Turkey, Egypt, China, Austria, Malta and France all had a significant presence (the only US company I spotted was Caterpillar) as the focus shifts on to the massive effort required to sort out this country's infrastructure.
Libya Build was also a busy period for us at Arabicomm. Not only did it provide us with a fantastic opportunity to network but, more importantly, it provided clients of ours like the General Construction Company of Misurata the opportunity to show industry peers from around the world what they are capable of, and that they could be the ideal partner in Libya.
As always with these big exhibitions, the last 48 hours before opening are the most stressful as the exhibition space comes together. Weeks of photography, designing and copy writing end with endless phone calls to printers, sign writers, electricians, and various other contractors. But on opening night, we were ready to go, and a successful four days followed.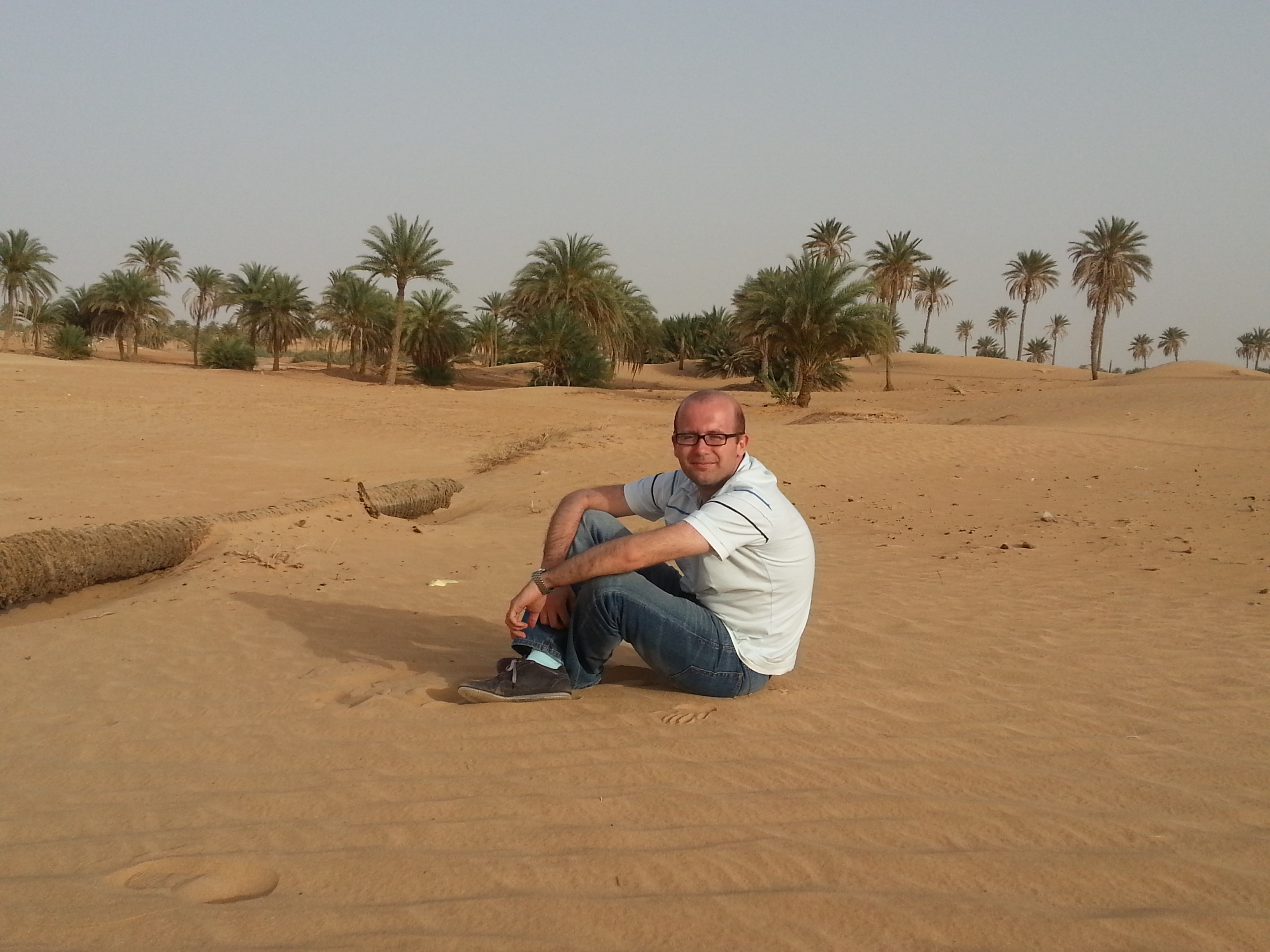 After a busy week, I felt a relaxing weekend trip was in order.  So with Libya Build 2013 wrapped up, I decided to head off on a little desert safari. My destination was Hun, located in the Sahara desert approximately 600km from Tripoli.
As you can see, the peaceful atmosphere offers a striking contrast to the continuing instability within the city. But the success of Libya Build gives me hope that some day, perhaps not too far into the future, the city too will be more temperate.
Photos courtesy Conway Wigg, used with permission
PS – Since I submitted this post, there has been more bloodshed in Libya's second city, Benghazi. The scale of the incident has already prompted the resignation of the Libyan Military's Chief of Staff, seen as a key ally of the militia which appears to have opened fire on protestors demanding their abolition. I continue to hope that the Libyan Government finally seizes on the public's clear desire to see militias disbanded and uses the outcry from this latest incident to take some effective action.