Guest post by Erica Holt
How easy is it, really, to be authentic online?
I've been thinking about this since Shonali's thought-provoking post a few weeks back about how to social network smartly by being yourself online.
She points out, "If you're you online, you'll be you offline."
I tend to agree with this assertion, but her post definitely got me wondering about online identity from a cyberpsychology perspective.
What are we really up against (against ourselves) in the way we behave on social networks?
Image:  Erica Hart via Flickr, CC 2.0
While I'm surely no expert in this area, I do know we face certain obstacles.
The online disinhibition effect, for example, is a concept in psychology that explains why people may act differently online than off. Much of this depends on the individual.
Many feel more unrestrained in expressing themselves. This can be harmless personal sharing or random acts of kindness. This can also mean hurtful comments and angry outbursts.
This best summary I've found on online disinhibition is several years old, but still applies to today's world of social media communication.
The author, psychologist John Suler, explains these contributions to online disinhibition behavior:
Personality traits may be "heightened." For example a normally polite woman with repressed anger may lash out.
No one can see or hear you. Appearances don't matter. Tone, inflections, head shakes, facial expressions — nothing. All we've got are emoticons.
People may perceive interactions as happening in their own heads.
Yeah this sounds a bit out there, but Suler explains that without the visual and verbal, people may feel like they are talking to themselves. And you know what you say to yourself you might not share with others.
Status is minimalzed. On Twitter, for example, you might be friends with people of various social and career statuses (which is part of the reason it's awesome!). But online, you may also feel more comfortable communicating directly to a CEO of some big company what you may hold back in person.
Asynchronous communications. Interactions may be but are not always in real time. Some respond immediately, others wait days or months.
Especially when miscommunication occurs, this can be dangerous.
Anonymity. While most people in our field are transparent, the potential to act anonymously is always there.
I ask, then – is it truly possible to be yourself online when you are facing these very real psychological phenomena?
Clearly, some people are more adept at dealing with all of this than others, and so much is based on who you are, which really gets back to Shonali's original point.
Quite honestly, I have good days and bad.
But perhaps, if you are conscious of the potential affects of online disinhibition while you are presenting yourself on social networks, it could be a bit easier to think about how you behave, communicate effectively, and show the real you.
(By the way, I'm hoping this is completely wrong and it's actually really easy to be yourself online.)
I would love to hear what others think. So, what do you think?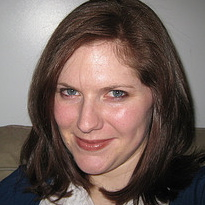 Erica Holt has more than eight years' experience developing digital communication strategies for health, non-profit and public sector clients. She lives in Takoma Park, Md., with her husband and two young sons. You can catch up with her on Twitter or by email.