Guest post by Dea Surjadi
First of all, I don't watch Jersey Shore and I'm not suggesting that you should.
I like Top Chef, Mad Men, and that's it.
The second season of Jersey Shore premiered a couple of weeks ago. The show apparently isn't all about six packs, orange skins, and drama.
Nielsen ratings confirm about 5.3 million viewers tuned in that Thursday night. Apparently it's the best season premiere since the season 2 launch of The Osbournes in 2002.
It's also about what could be one of the best marketing opportunities on television. Here are a few basics of MTV's marketing mix (which concepts are familiar, but they score by kicking it up a notch):
1. Drama and controversy sell.
A lot of people have claimed that the show is "so stupid that it's so entertaining." They just can't stop watching it. Most tune in because they enjoy watching the drama, and the rest do because they simply want to know what the hype is all about. So all the semi-criminal acts in the show are a true interpretation of "any publicity is good publicity."
2. Online presence and social media apps help sell even more.
The show has a Twitter Tracker, for which MTV teamed up with social media monitoring company Radian6, and exclusive online videos. Facebook and iPhone apps (image: Photo Giddy, Creative Commons) were also recently released.
The apps allow fans to have all the Jersey Shore fun with the cast members being cartoon characters. Mashable quoted Row Feeder, saying there were 16,000 tweets per hour at 10 pm ET when the 2nd season of the show premiered.
3. Link #2 to #1 to optimize the results.
In an episode during Season One, a cast member called Snooki got punched by a random person in a bar.
MTV teased this scene during their promo but later decided to not air it.
The uncensored video was viewed more than millions of times on YouTube (it's since been removed). Even some people who initially didn't watch the show started watching after viewing the YouTube video.
Some of my friends who are not a big fan of the characters actually said, "It's fun seeing someone you don't like getting punched. I wanted to know what other mishaps they're gonna get into."
What's important here is that #1 and #2 go together. Online presence (if handled correctly) can reach out to an entirely different audience, or add more to the ones existing already.
4. Take a risk.
When the show premiered, several of its sponsors were unhappy with how it turned out and all the controversies it created.
Domino's pulled its sponsorship, as did Dell and American Family Insurance. They claimed that it's just another reality show with its "15 minutes of fame."
Well, that 15 minutes turned out to be a very, very long 15 minutes.
Still, Jersey Shore isn't for everyone.
There's no way my grandma could watch this show without having a heart attack. My grandma is a homeowner, loyal Williams-Sonoma customer, and an avid home magazine reader.
She belongs to a completely different demography with its own revenue-generating potentials.
But for the demographic that Jersey Shore and its ilk reaches, and for us marketers who need to reach them? We can learn a lot from how Snooki and crew went from zero to hero.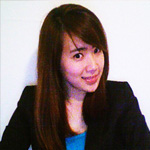 Dea Surjadi is a freelance public relations professional specializing in media relations and social media. Having worked in various newsrooms including television, radio, and the web, Dea applies her journalism and marketing background to the PR industry. A graduate of Missouri School of Journalism, you can reach Dea through email: dea[dot]surjadi[at]gmail[dot] com, or connect with her on Twitter.