Bad measurement, meet rooster (and fork).

Ah, measuring communication success.
It can be like…
Locating a needle in a haystack.
(Wouldn't you think they'd stop hiding the ruddy needles in the ruddy haystacks by now?)
Smuggling daybreak past a rooster. I wish I'd come up with that one.
Image: keepps, Creative Commons
Catching water with a fork, as Alan Chumley of Carma mused.
You see what they all have in common, don't you?
It is practically impossible to be successful, that's what.
So, during last week's #measurePR chat, we talked about how to get to that point of success, including:
Whether or not there's more pressure on us to measure our work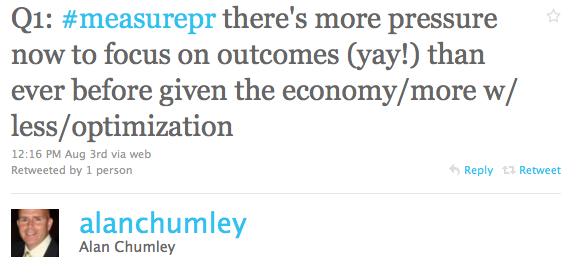 Whether we should be focusing on something other than "ROI"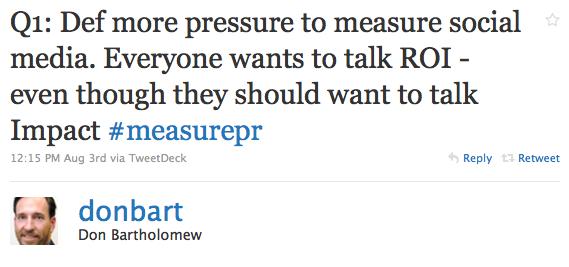 Bemoaned SNOS (shiny new object syndrome)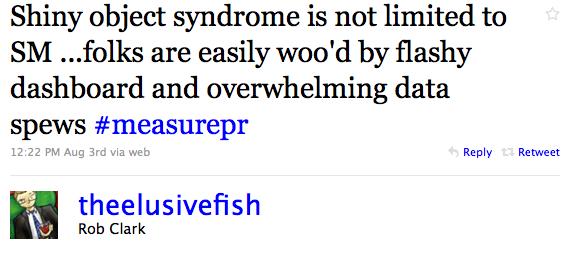 And even Shel Israel chimed in on how sometimes the obvious targets aren't really what we should be focusing on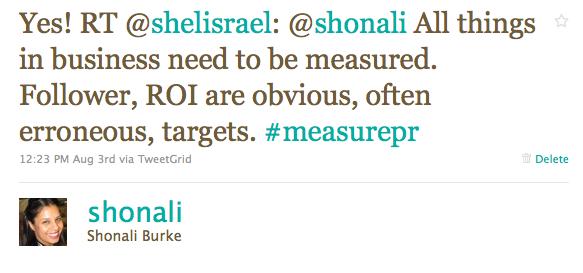 Hmm. I think a #measurePR chat with Shel on the ROI of pants might be in order, don't you?
I found it neat that the discussion moved from beating up on AVEs (which, don't get me wrong, I'm always happy to do) to really starting to look at the value that PR (and in my book, that includes social media) can bring to a business.
All in all, we had a grand time, party favors were handed out, wars were won and the rooster lived to crow another day.
And because I'm so devoted to keeping you posted on the ins and outs of our little chat community, I saved the entire transcript of #measurePR – the Alan Chumley edition for you to read, download and salivate over.
WTHashtag's been doing a fairly decent job of capturing most, if not all the tweets, recently, so I'm going to keep my fingers crossed and hope that becomes a WTTrend.
I hope we'll see you next week, when Philip Sheldrake will be joining us from across the pond (and if you don't already, you can follow Philip on Twitter to get ready).
Remember: August 17, 12-1-pm ET.
And thank you, as always, for participating in the conversation.