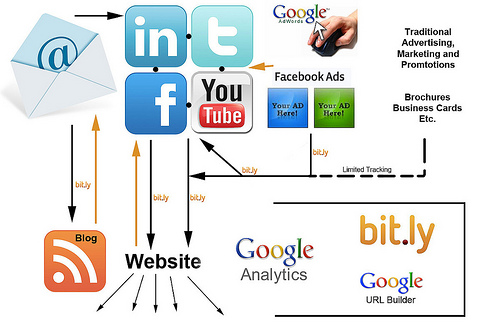 What's a Twitter chat on measurement without a Metrics Man?
Fortunately, Don Bartholomew of Fleishman-Hillard – whom you may know as @donbart on Twitter – will rectify that this coming Tuesday, when he joins us to chat about social media "ROI."
Ah, ROI.
If there's a term that strikes more dread into the hearts of PR pros than the words "Child Catcher" did to those of Caractacus Potts and Truly Scrumptious… well, I haven't come across it yet.
Whaaa? "Who's the Child Catcher?"

Consider yourself enlightened.
Homework
While you certainly don't have to, I think it would be helpful to you (if you're planning on attending the chat) to read up on some of Don's writings, particularly his post on social media ROI angst.
Here he says, among other things:
Point Number One:  As a practical matter, the majority of social business efforts will not result in true ROI (in the short term).

In fact, I would guess far less than half will.  Maybe less than 10%.  But that doesn't mean the social business effort was not successful, or did not create significant value for the brand or organization.

It simply means the primary objectives of most social business efforts are centered on concepts like community-building, engagement, listening, and participating in conversations.  It is difficult and expensive to attribute financial value to these areas.

To use the old saying – the ROI on these sorts of ROI efforts is not good.  Traditional public relations, branding and reputation programs suffer from some of the same challenges.

So when a study like the one published by e-Marketer* suggests "˜only' 16% of social business programs are measuring ROI, while many are surprised it isn't higher, it actually sounds a little too high to me. I wonder how respondents were thinking about and defining ROI.
Now, there's a lot more there, so instead of getting discouraged by the bold type, go read the whole thing.
Also check out Olivier Blanchard's excellent post and presentation on social media ROI for associations & non-profits.
Ready? Warmed up?
Excellent.
See you on Tuesday, then. You can RSVP for #measurePR with Don Bartholomew on Facebook (might be handy as a reminder) … or just show up! 12-1 pm ET; use #measurePR to join/participate in the conversation.
And if you have questions you'd like Don to field, do shoot them to me via email or Twitter (DM) ahead of time, or just leave a comment below.
Image: Kemp Edmonds via Flickr, CC 2.0