Guest Post by Patrice Tanaka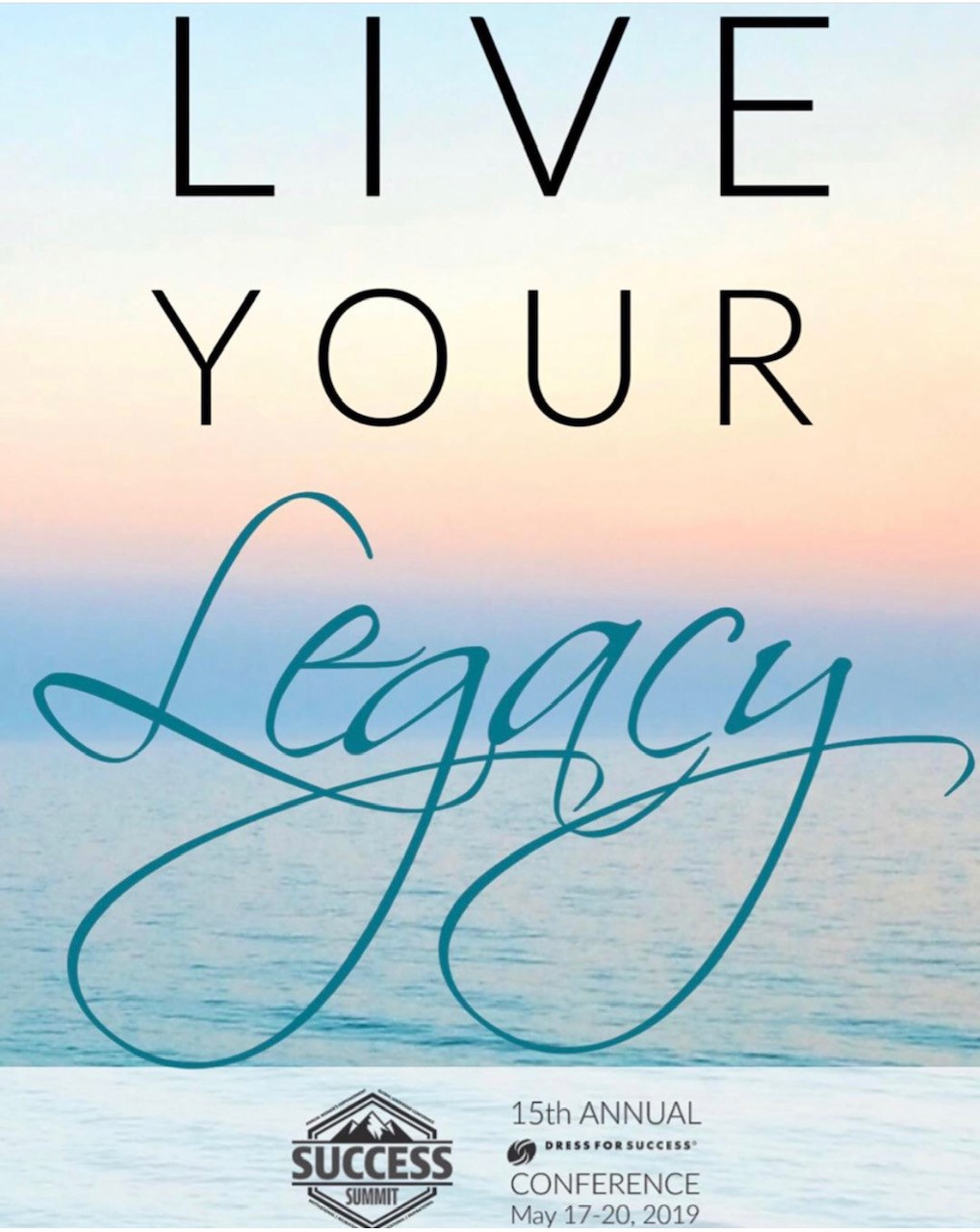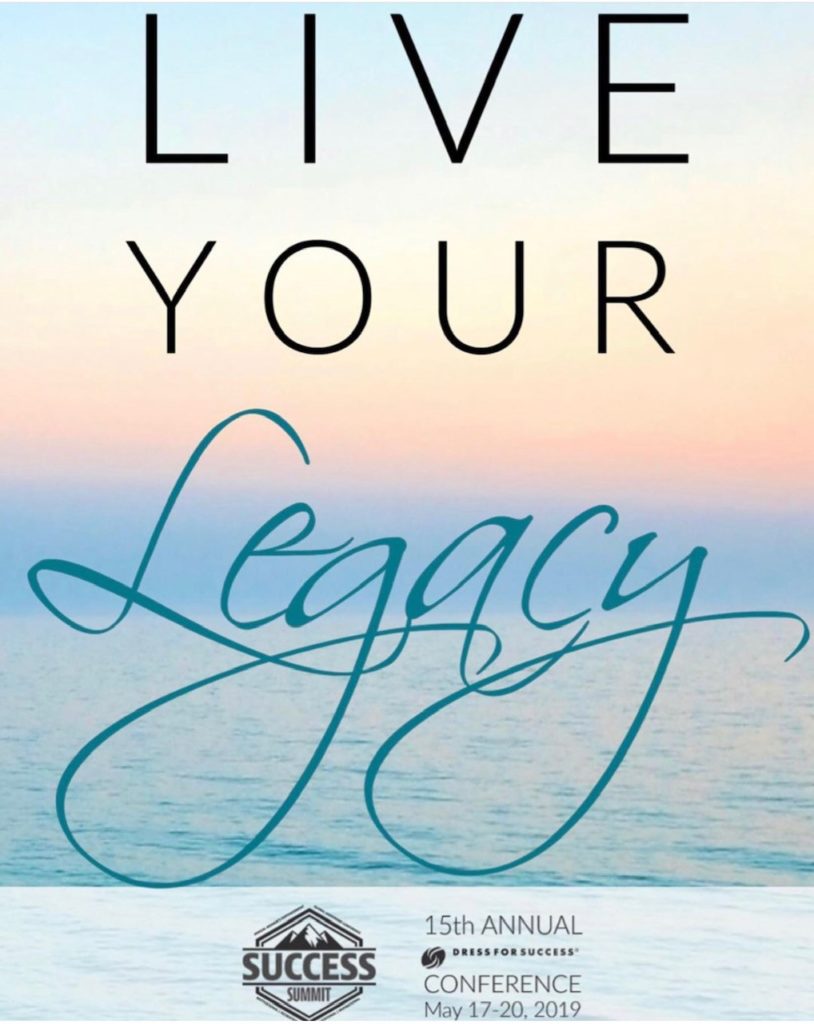 I returned last night tired, but energized from a four-day Dress for Success "Success Summit" attended by 100 women leaders globally. As I contemplated this post Shonali asked me to write on the topic of "influence" it occurred to me that the hugely gratifying Success Summit was a perfect illustration of the concept of Influence.
Behavioral scientist Jon Levy in his TED Talk "What Makes Us Influential?" says "influence" is the "ability to build meaningful communities around us." And it's about your "connections" and "getting people to bond with one another" and "build trust in one another and in you."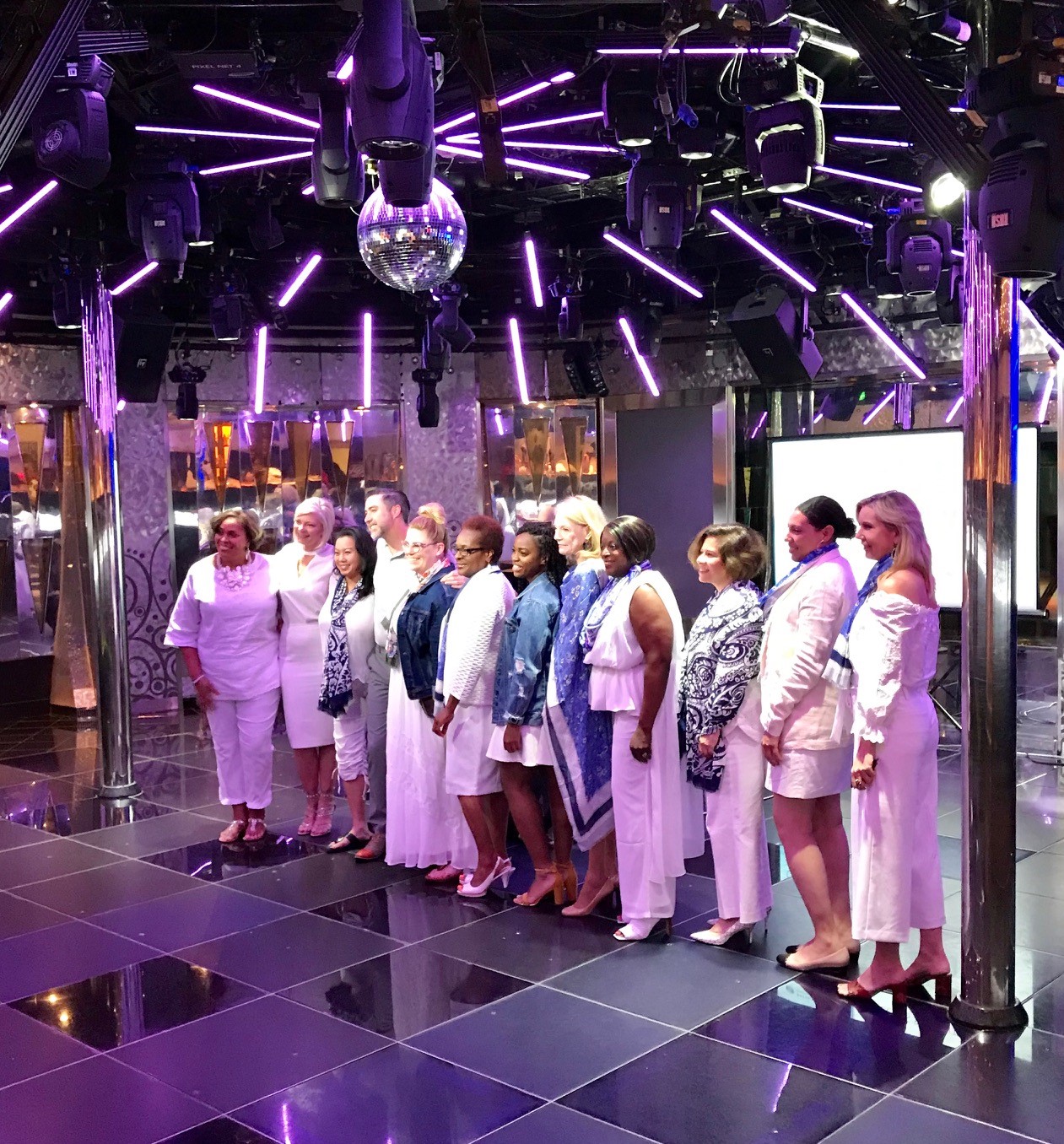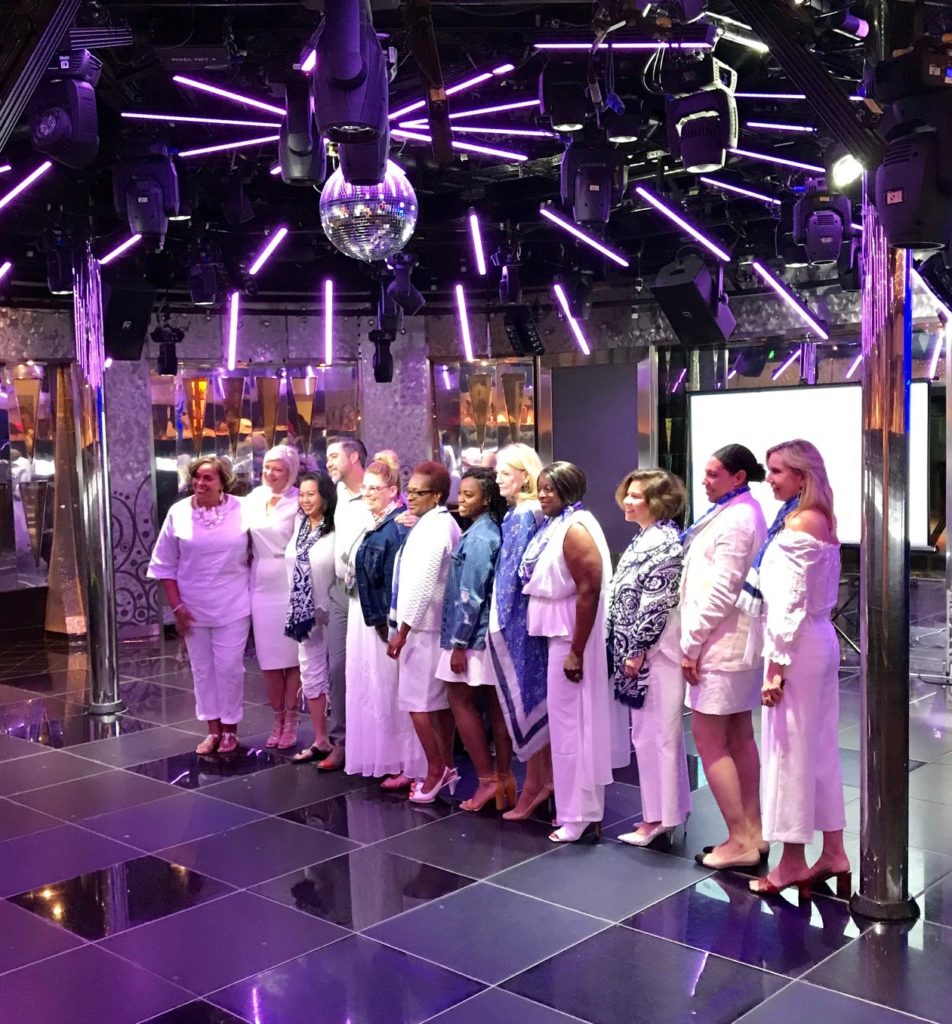 This is exactly why Joi Gordon, CEO of Dress for Success, is "influential." Joi is the reason that 100 women leaders gave up four days of their lives – more than a year of time – to participate in the Success Summit. And for the nine speakers, including myself, to do so as a pro bono labor of love.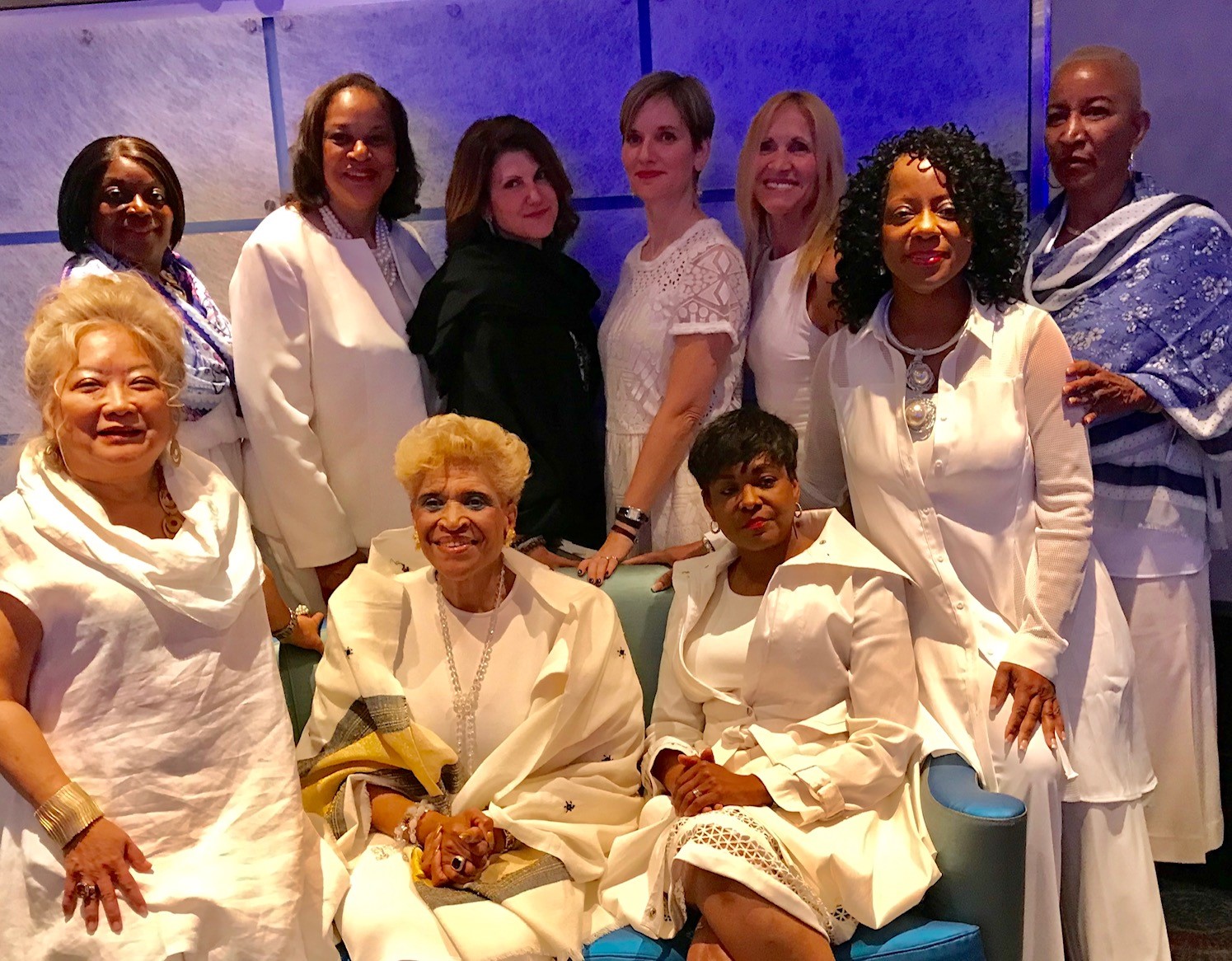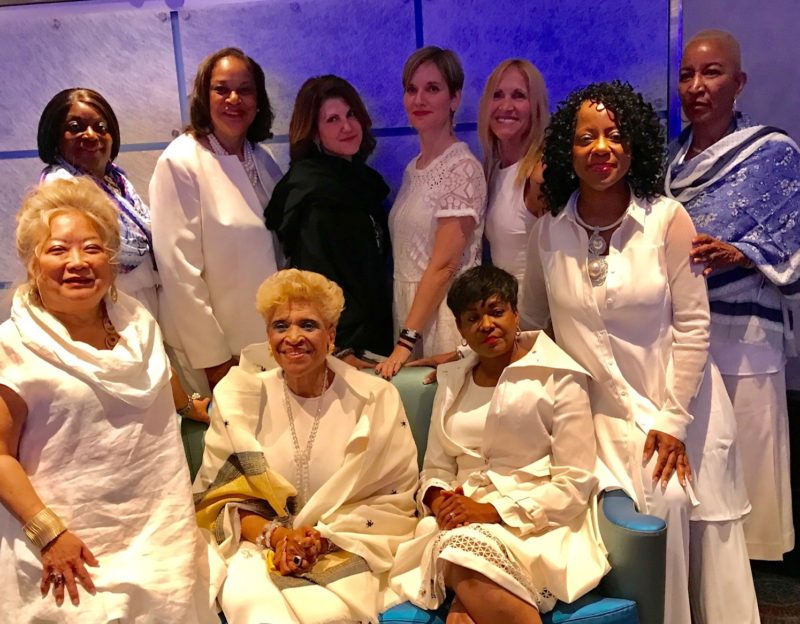 Joi is celebrating her 20th anniversary with Dress for Success Worldwide, which she has built into a global, powerhouse non-profit, helping more than a million women to achieve economic independence via 160+ sites in 30 countries. Building a global network like this requires a tremendous amount of community building, fueled by Joi's purpose and commitment to helping women gain confidence and clarity so they can succeed in life.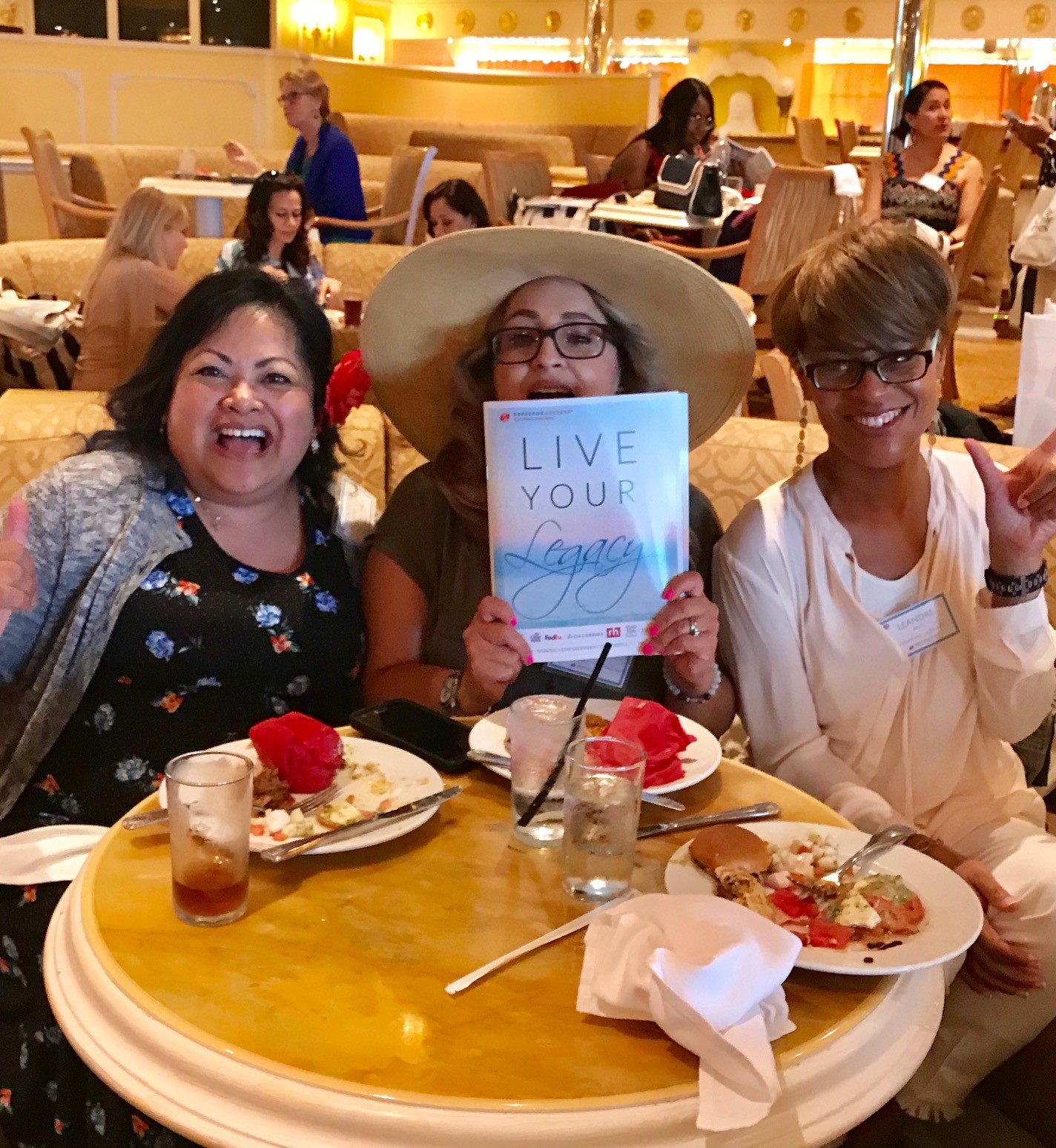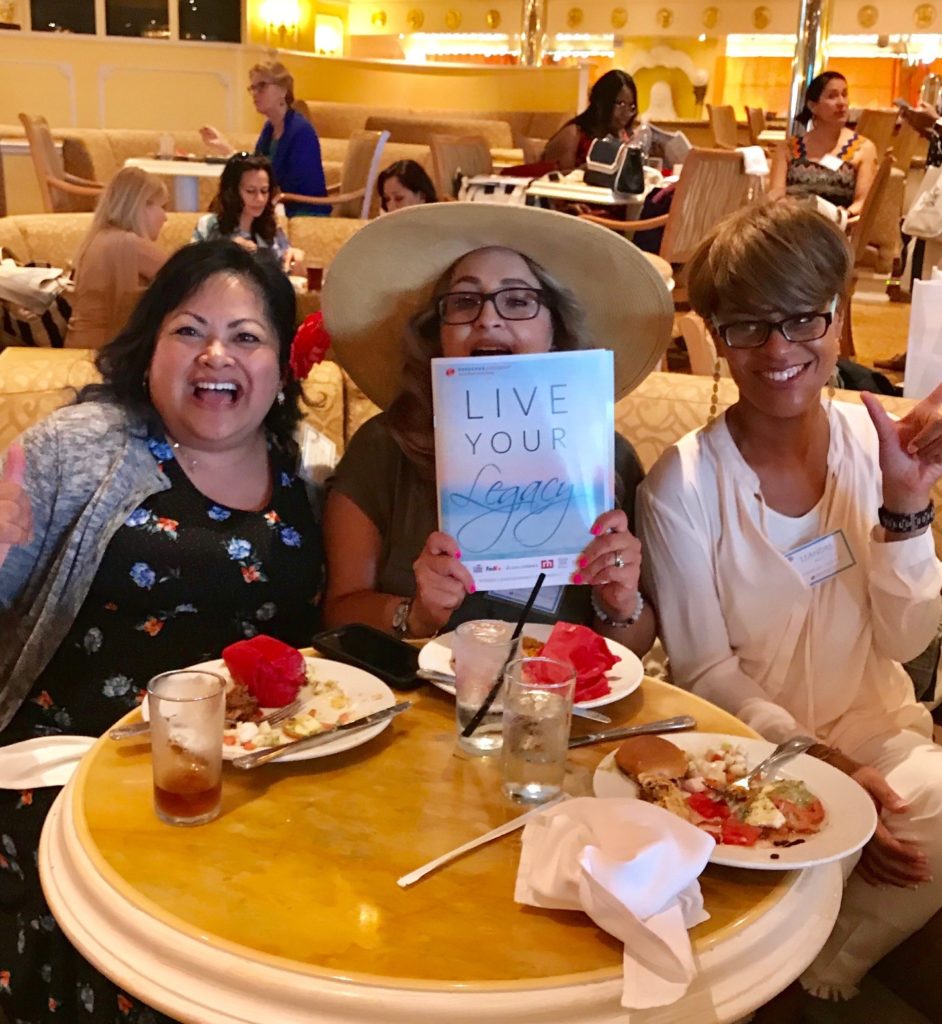 Frankly, I don't think it's possible to build a "meaningful community" – and certainly not a large and enduring one of more than a million people like the Dress for Success community – if it's not based on a "purpose" larger than the individual self.
Through her ability to build a meaningful community, Joi helped Dress for Success grow from its humble beginnings in the basement of a New York City church staffed by two employees to the global community that it is today.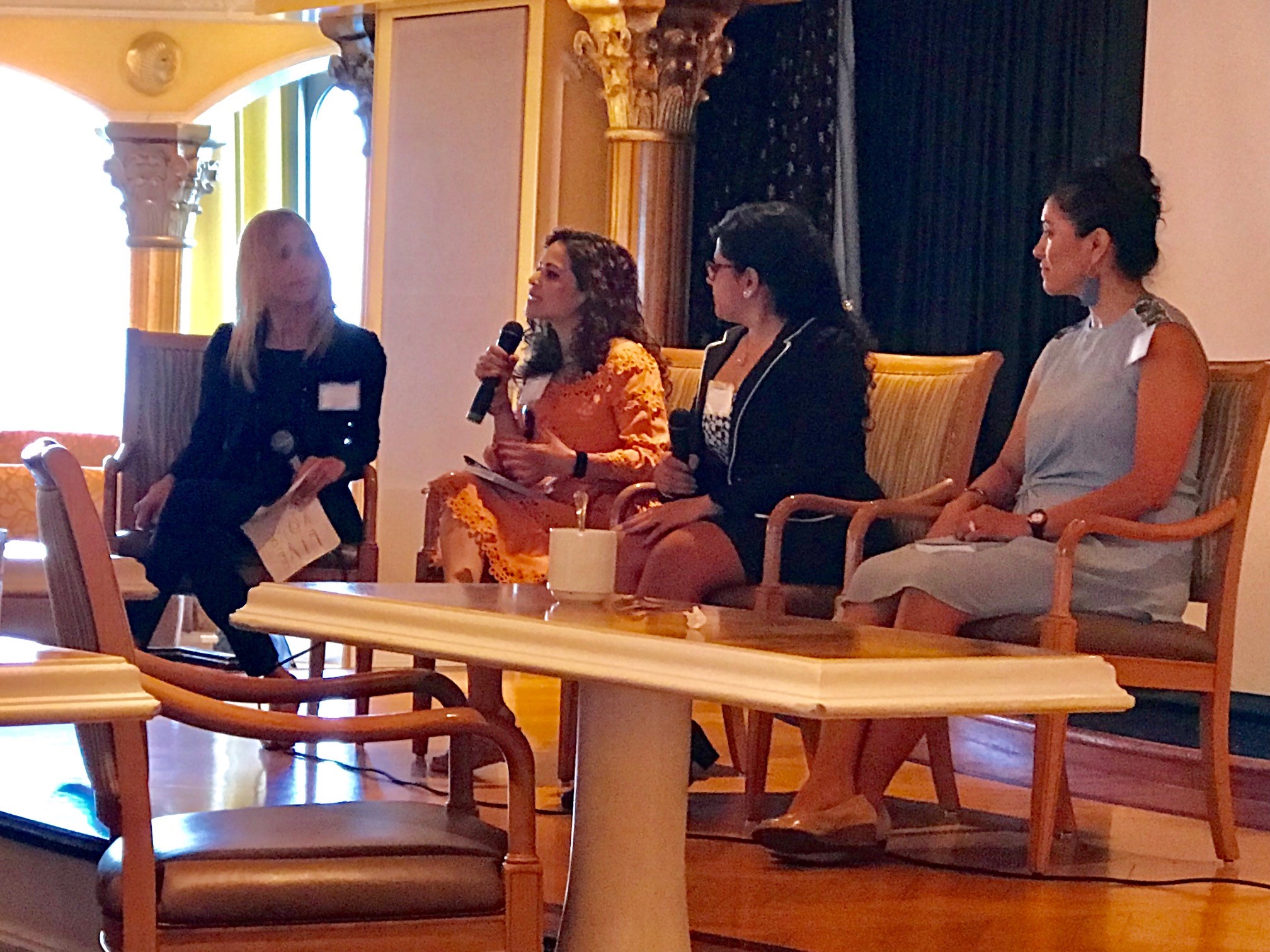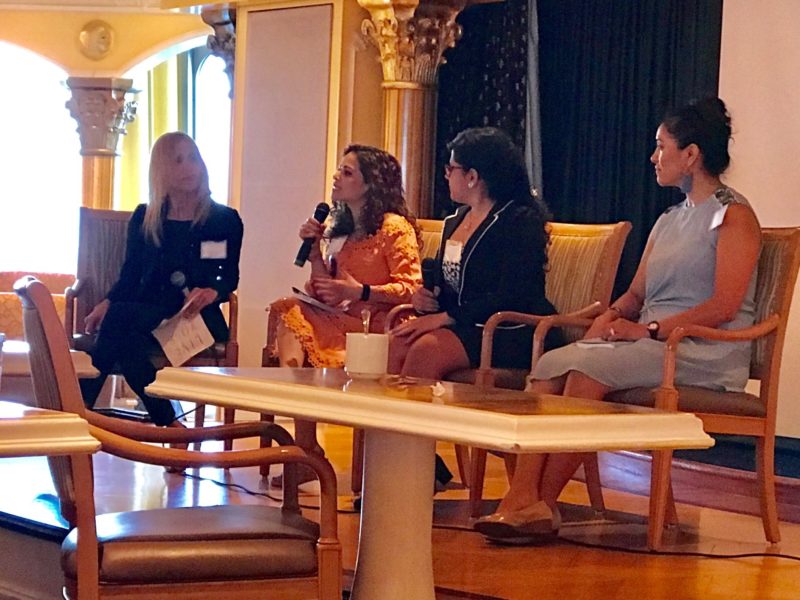 Key to influence, says Jon Levy, is the ability to "get people to bond with one another" and to "build trust in one another and in you." Beyond just outfitting women with a professional wardrobe as they re-enter the workforce from homeless shelters, domestic violence shelters and prison, Dress for Success provides ongoing support and sisterly bonding through their Professional Women's Groups (PWGs) at each site. These groups meet monthly and, with the help of outside guest speakers, women learn and help one another to succeed.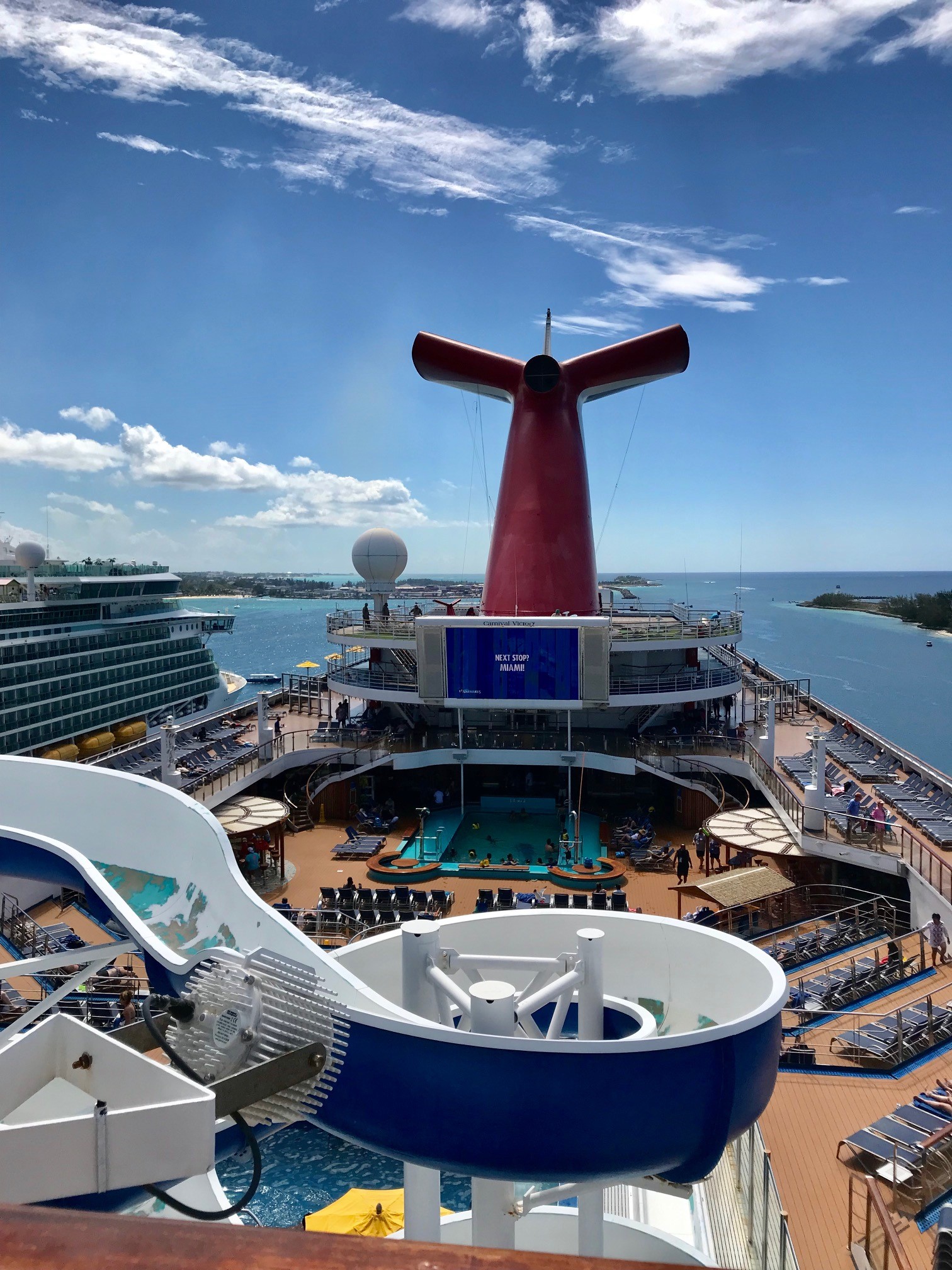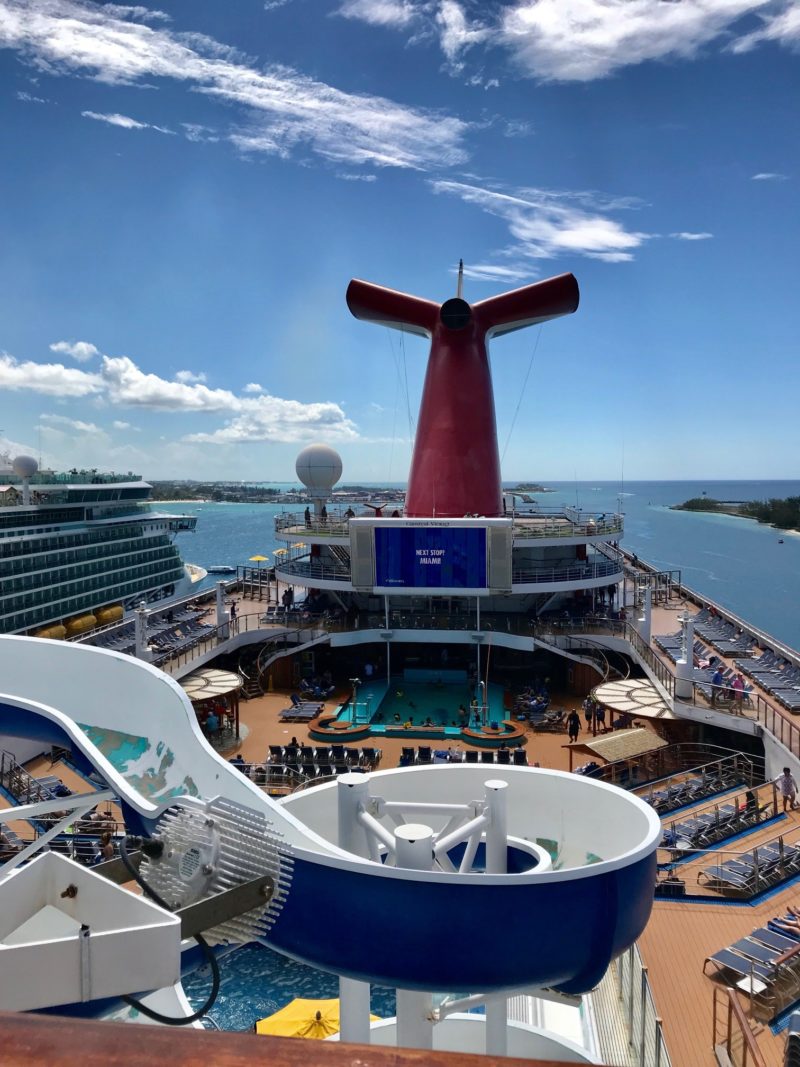 For the past 15 years, Dress for Success has produced an annual, by-invitation "Success Summit" open to participants in their Professional Women's Groups. Selected "Delegates" are invited to an all-expenses paid Summit for a rich, leadership development experience. The requirement of Delegates is that they return to their sites and develop and implement a Community Action Project to help other women on their path to economic independence and empowerment.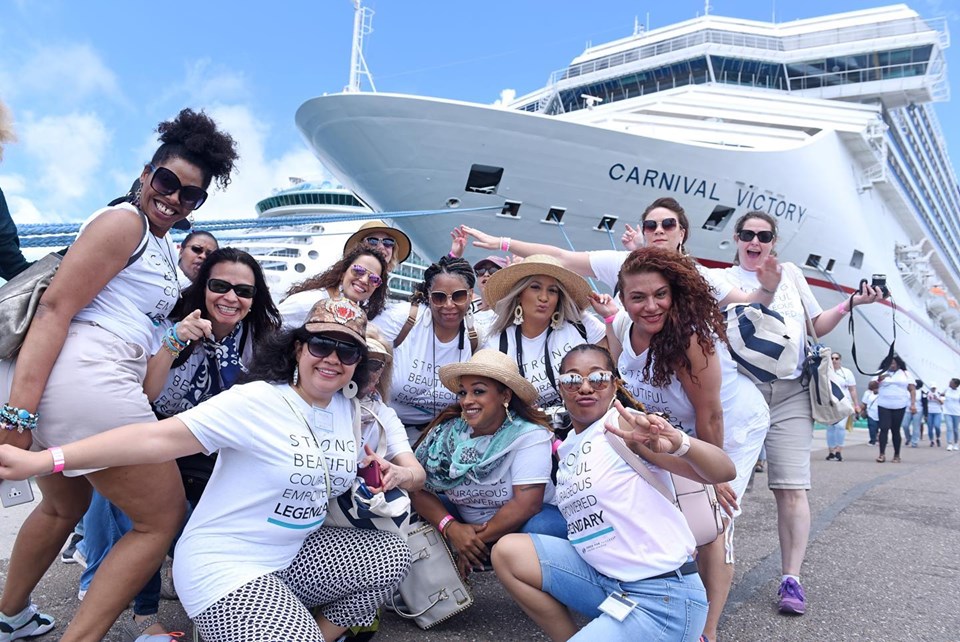 This year at the four-day, "Success Summit" aboard Carnival Cruise Lines Victory (funded by the Carnival Foundation), 100 women, including 74 inspiring "Delegates," nine amazing speakers ("Cruise Captains") and 17 crack Dress for Success team members ("Crew") set sail on a voyage of a lifetime.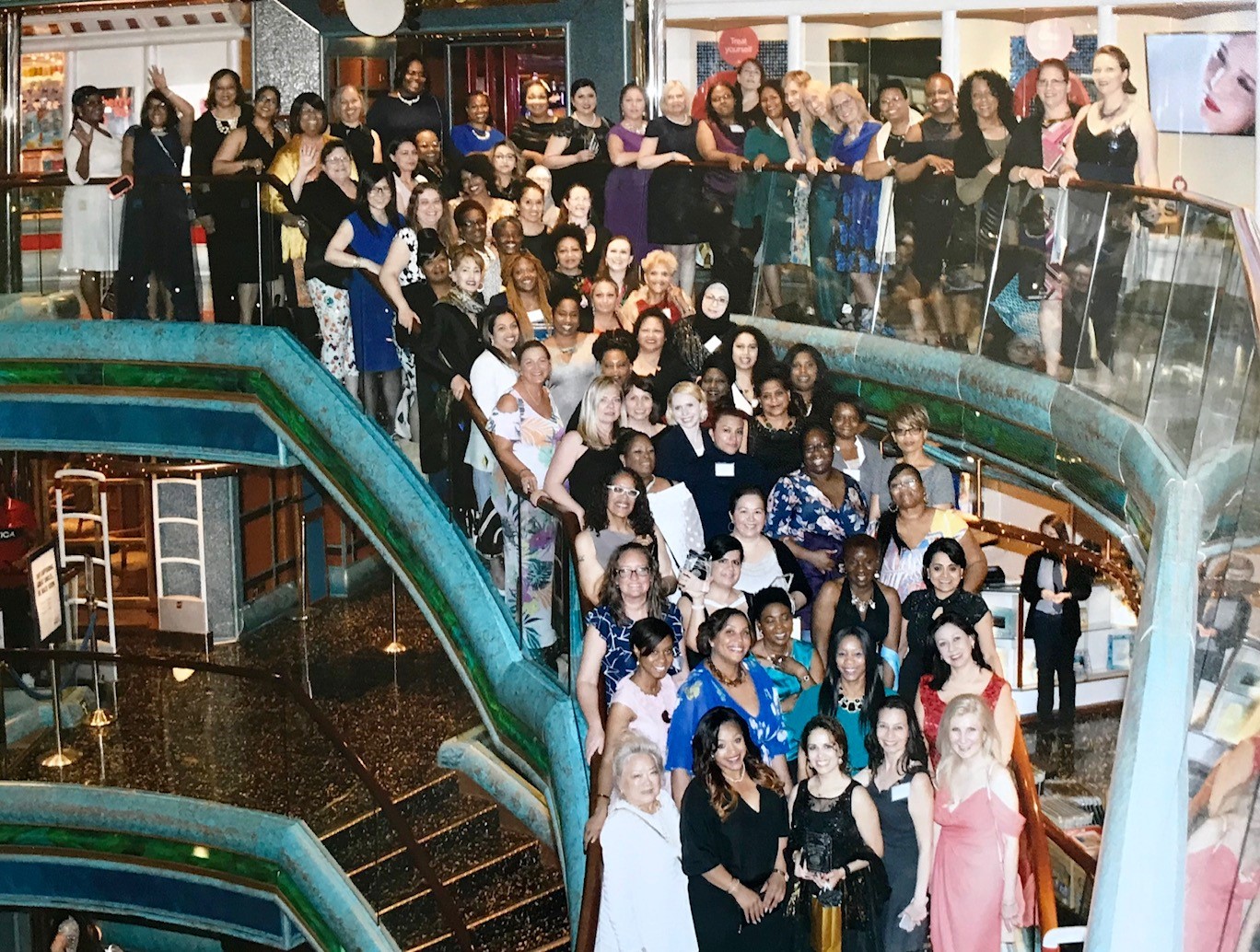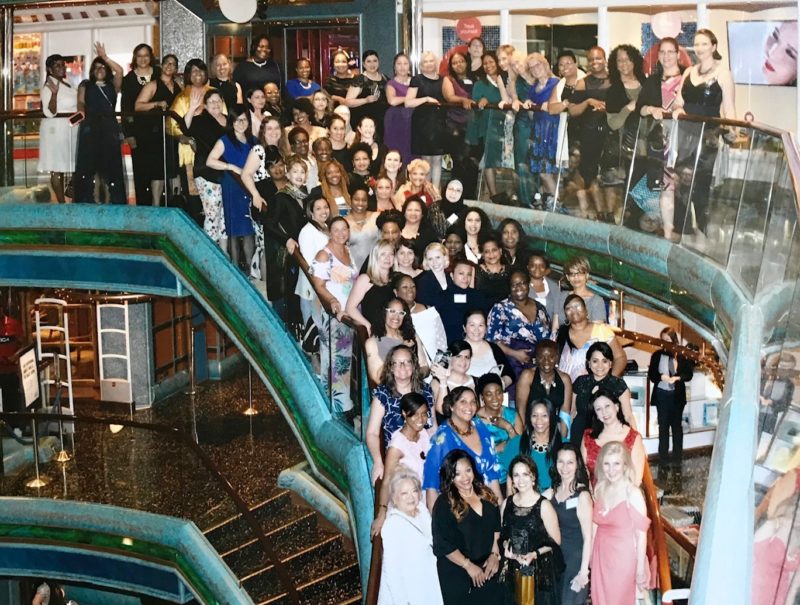 It truly was a voyage of a lifetime not just for the Delegates, but for all the speakers, and the Dress for Success crew who planned, organized and ran this hugely successful "experiential" event. I say experiential event because there were Cruise Captains in captain's hats and a lovely Cruise Director who organized this trip and kept us on schedule. There were Delegates committed to "Live Your Legacy" – the theme of the summit.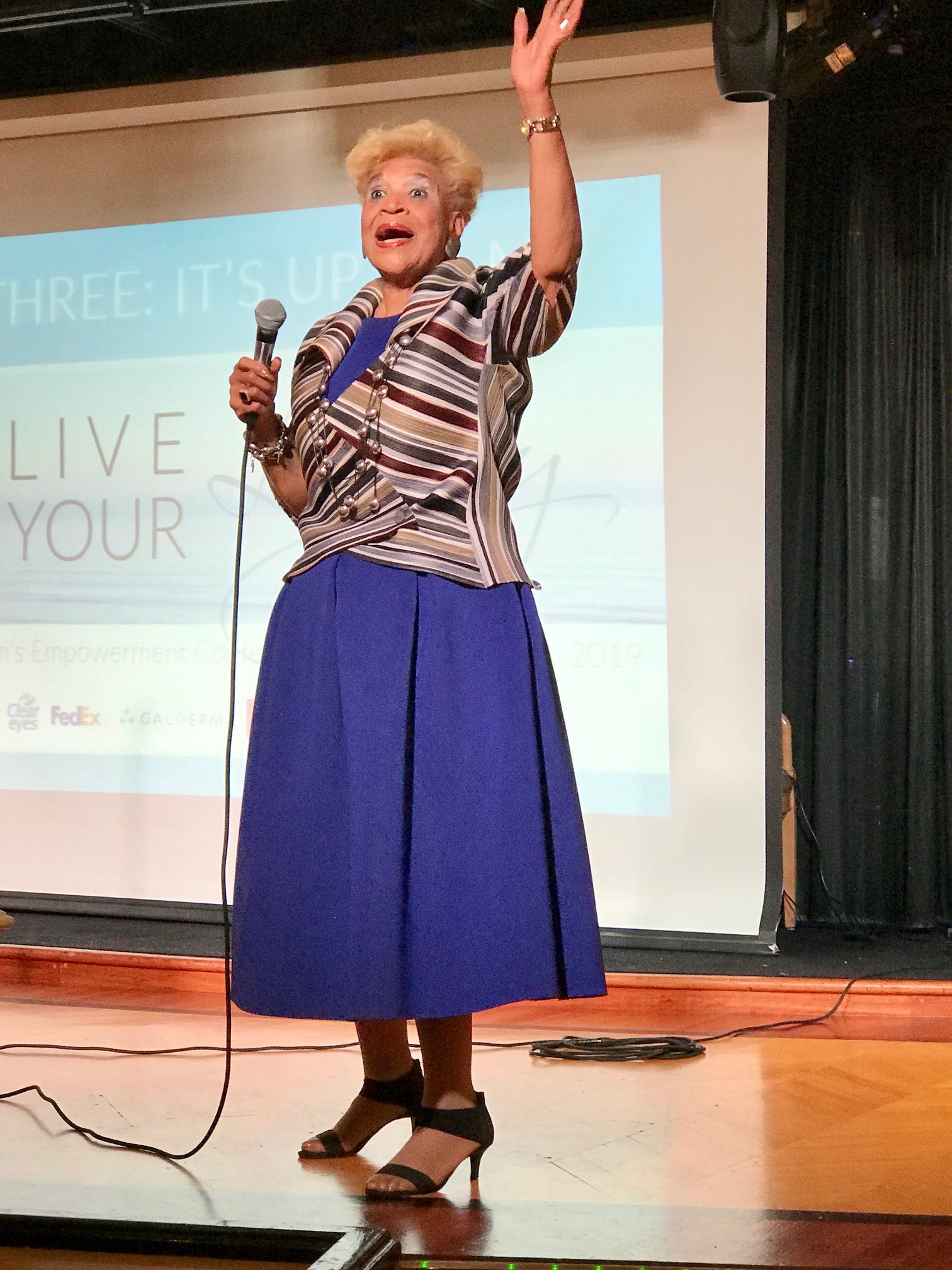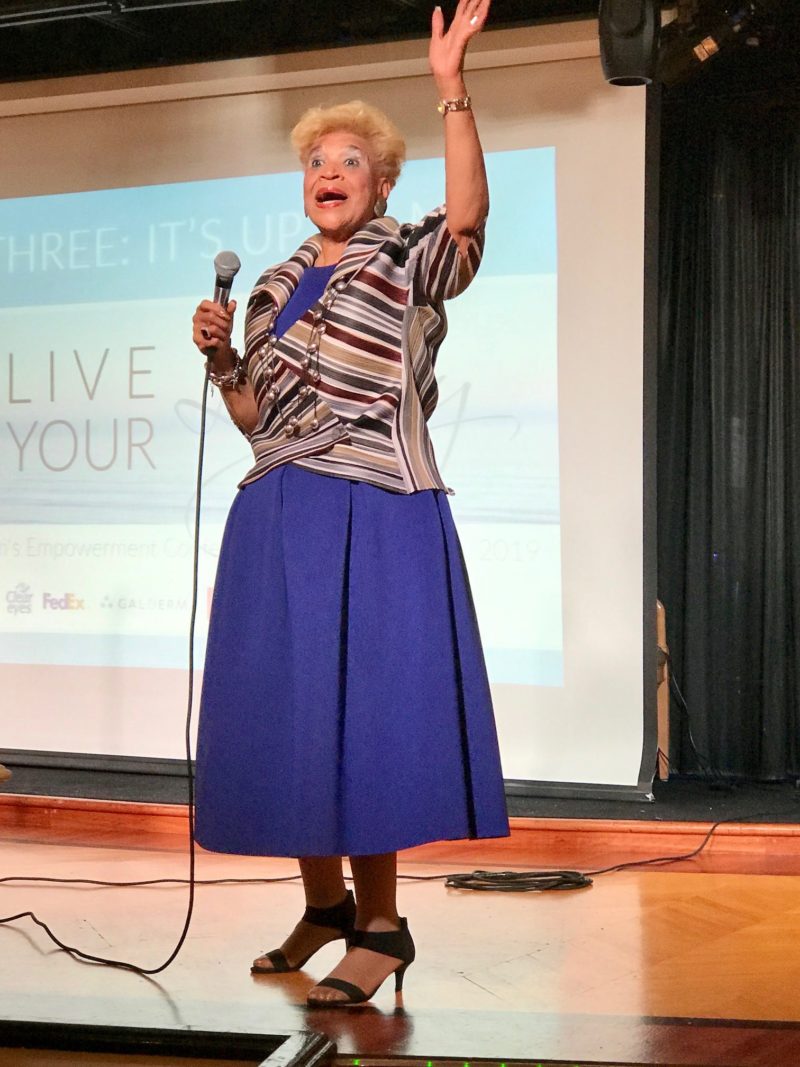 There were Delegates who spoke movingly about their Community Action Projects and how they helped other women. There was an awards ceremony for the best Community Action Projects. There were generous, authentic, loving speakers who bared their souls, sharing the good, the bad and the UGLY so that we could all learn from their victories and failures and know that we, too, could survive and thrive. There was the beautiful Carnival Victory cruise ship. There were many heartfelt testimonials to Dress for Success CEO Joi Gordon. There was a festive "White Party" to celebrate the 15th annual "Success Summit" and Joi's 20th anniversary at the helm of Dress for Success. And there was sisterhood, gratitude and love overflowing in waves – throughout and following the cruise – from the 100 women leaders on the voyage of their lives.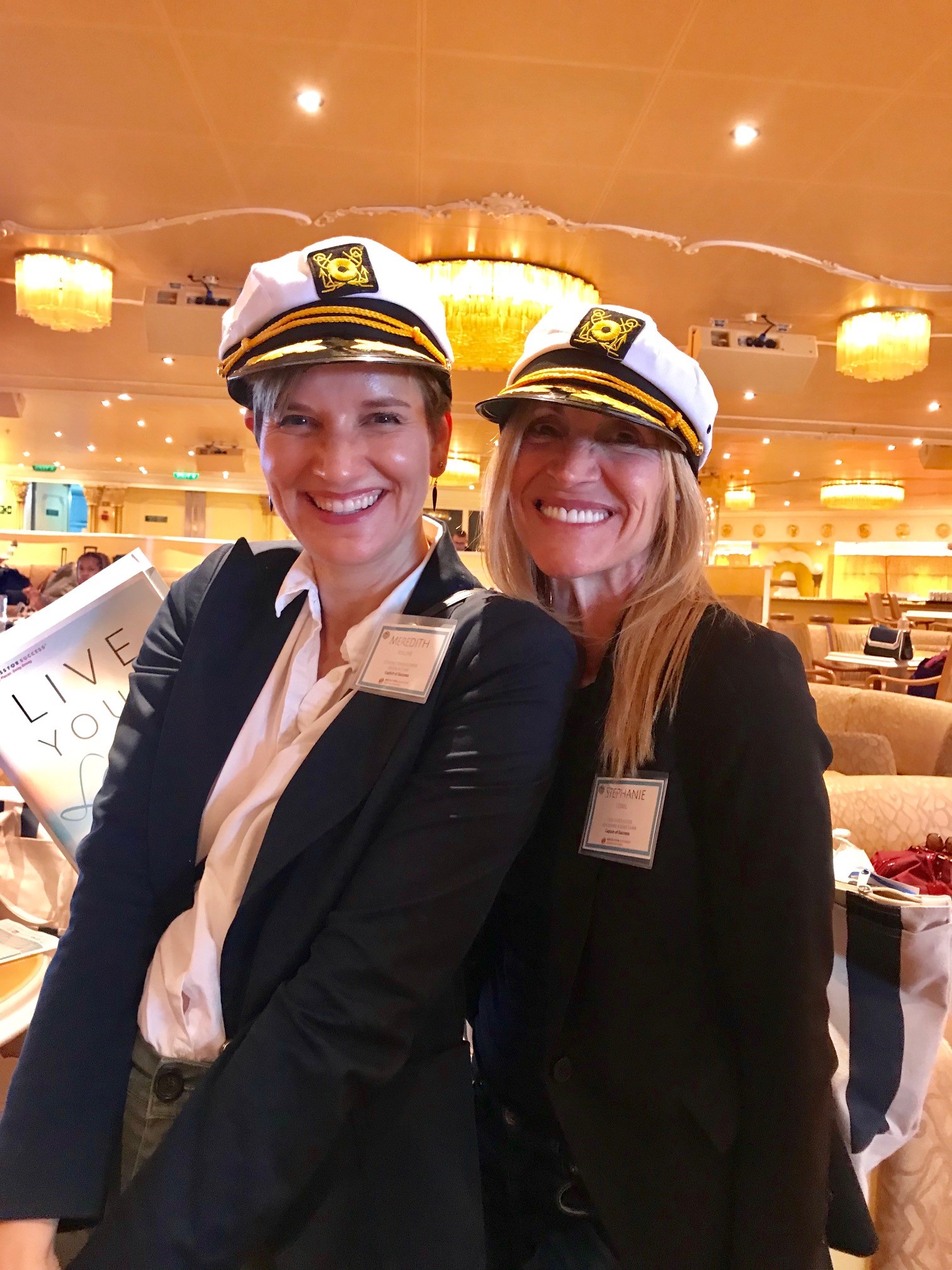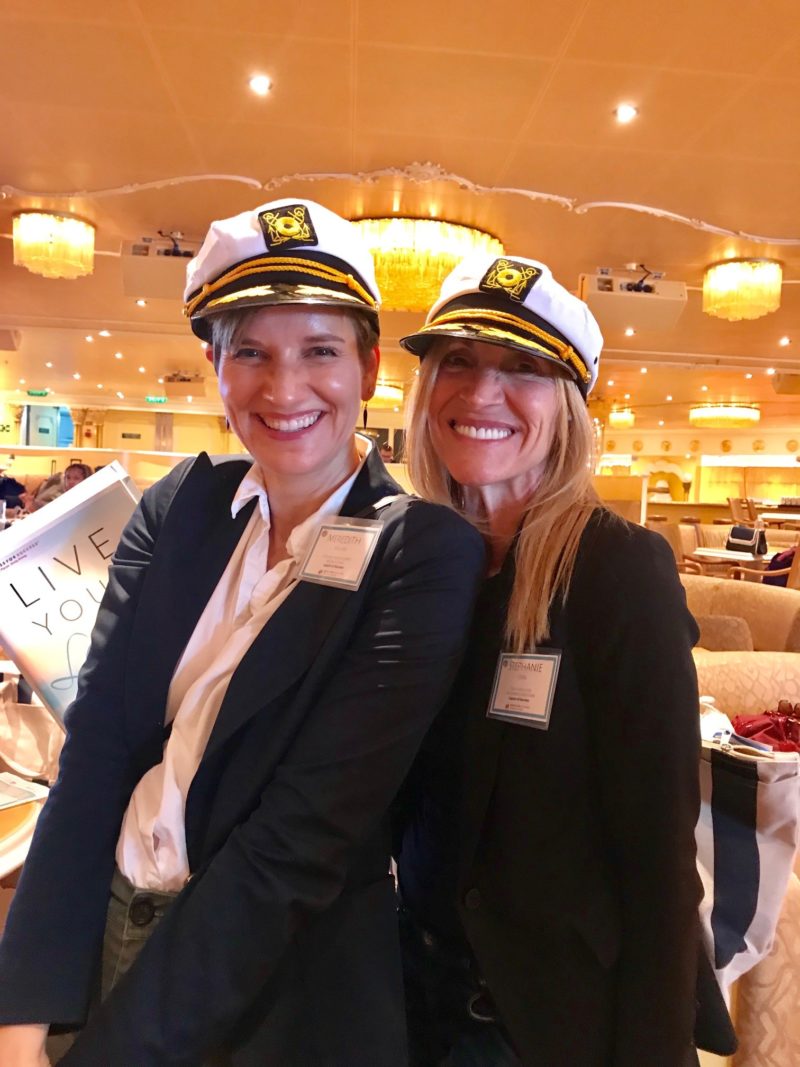 Did Captain Joi Gordon build Dress for Success into a meaningful community of women? Did the 100 women at the "Success Summit" bond with one another? Did they build trust in one another and in Joi Gordon, global leader of Dress for Success?
The answer to all these questions is an overwhelming "Aye Aye!"
Is Joi Gordon a terrific example of a woman of "influence"?
Again, the answer is an overwhelming "Aye Aye!"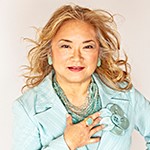 After an award-winning PR & Marketing career and co-founding three agencies, Patrice Tanaka started Joyful Planet, working with individuals and organizations to discover and actively live their purpose and unleash greater success, fulfillment and joy in their personal lives, in their workplaces and in their communities. Life and organizational purpose are the subjects of Patrice's best-selling books, Beat the Curve and Performance360. Patrice has been honored by PRWeek (Hall of Fame inductee), PRSA Foundation (Paladin Award), PRSA (Paul M. Lund Award for Public Service), among others. Reach Patrice via LinkedIn, Twitter, Facebook and Instagram.