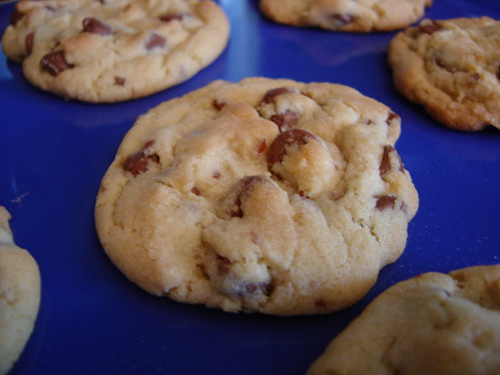 Guest Post by Steff Metal
Blogging, Tweeting, Tumbling, Facebooking, Formspringing, checking your Klout score, commenting on Flickr, reading your Reader, keeping up-to-date with online communities and discussion boards …
… and that's just on Monday.
All this online "connecting" is starting to do my head in.
I don't know how you all do it.
Really, I am in awe!
How do you manage making quality connections with hundreds of people all over the world, while still finding time to do your work – the work that actually pays your bills – spend time with your family and friends, indulge your hobbies and sleep at night?
I realized the other day that I missed my husband.
No, he hasn't gone away.
In fact, he's right here in the house with me, just down the hall.
But I feel like I haven't seen him for weeks.
I am, however, caught up on my RSS Reader.
I have replied to people on Twitter and read several dozen random blog articles.
My husband is the most important person in my life (beside the cat, Levi, who declares herself to be the most important person in everybody's life).

He makes me laugh more than any comedic blog post, he knows how to make any situation a fun time, and he gives better hugs then any emoticon sent through Facebook.
But I was spending less time with him than I was with people thousands of miles away.
I married him, not my Twitter feed, and sometimes I forget that.
Sometimes, I get caught up in the momentum of this Internet "thing" I've created, this endless hub of community and communication, sometimes I forget who I did it all for in the first place.
So I've been pulling back.
First, I cleared out my Google Reader. Where once it held subscriptions to over 100 sites, it now boards only ten.
Checking it each morning takes 15 minutes, instead of an hour twice a day.
I added some of my favorite tweeters to lists, and once a week, I browse through those lists.
I've stopped having Twitter open while I work, because it makes my work take twice as long, and those are hours I could be spending with my family.
I stopped checking Facebook updates every seven minutes.
And then, I stopped signing up for every site someone said would be the "next big thing."
And, hardest of all, I cut back on updating my blog.
I realized two-to-three quality posts per week would help me more than the four-to-five not-quite-as-good-as-normal-but-sort-of-OK posts I'd been doing.
I feel simultaneously relieved and guilty.
I adore every single person who reads my work, comments on my blog or my posts on Waxing UnLyrical.
I love every retweet, every reply, every email.
But I am only one woman.
I have only 24 hours a day, and I like spending as many of those hours as possible with the flesh-and-blood people who make my life so truly wonderful.
Just because you don't see me around so much anymore, doesn't mean I don't care.
I'm still instantly reachable, should you ever need me.
I still check in all the time.
There's just this wonderful man standing at the door to my office wanting to bake cookies together, and he has this beautiful smile.
And I can't say no.
Image: scubadive67 via Flickr, CC 2.0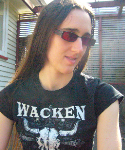 Steff Metal is a writer, artist and heavy metal maiden living in NZ with her cantankerous drummer husband and their medieval sword collection. Join the Grymm & Epic community for creative entrepreneurs, or read her heavy metal blog on Steff Metal.