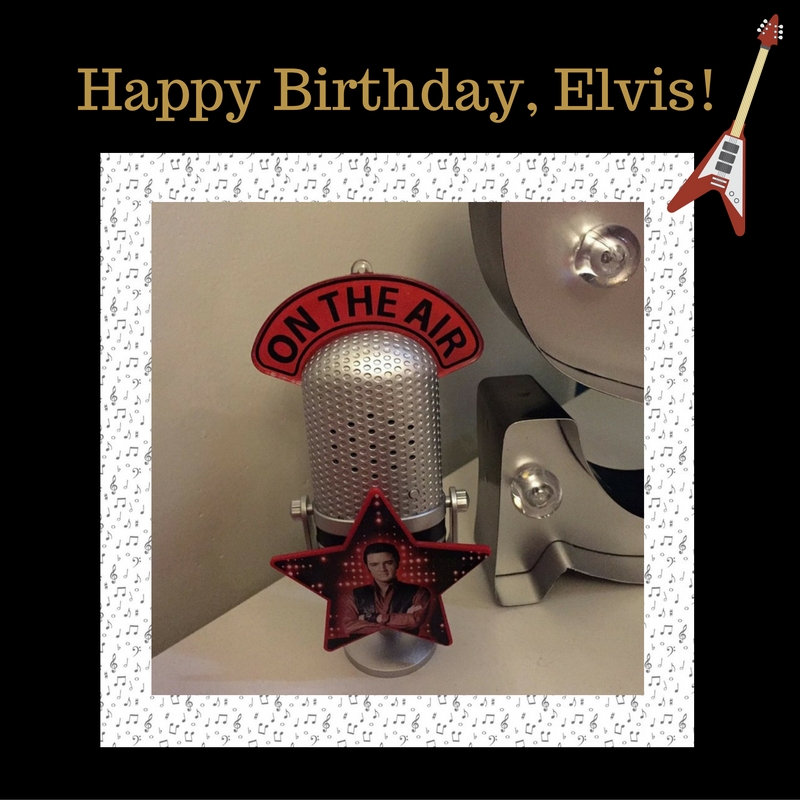 Peeps, today is a major, MAJOR day. Can you guess why?
Yes, I've landed in India, which is #amazeballs, but more than that… IT'S ELVIS DAY!!!!
Some of you know this; and for the rest – I'm a MAJOR Elvis fan. Also ABBA. Between the two, they pretty much rock my world.
Go ahead and laugh, but when you got The A and The E in your corner, you got sunshine on a cloudy day, babe. ;)
A Pocketful of Rainbows
A few days ago, I shared the SBC 2017 New Year eCard with you, wishing you a pocketful of rainbows (see what I did there?).
And as I was thinking about how we begin new years with hope and dreams, I thought, wouldn't it be great to have a Social PR soundtrack for the year?
And what better than an Elvis soundtrack?!
So, to keep you humming as the new year sets in, I give you my very own, personally-curated-at-3-am-without-alcohol, Quintessential Elvis Soundtrack for Supersonic Social PR Pros.
The Quintessential Elvis Soundtrack for Supersonic Social PR Pros
1. All Shook Up
I think this is a great song to which to begin the new year. You're in planning mode, Get Shit Done mode, which means you're shaking up what you've been doing, or at least intend to do so.
2. Love Me Tender
New Year = new budgets! New contracts are being signed, new campaigns are starting up, the Super Bowl is coming up which is well known to turn everyone's brain to mush … everything's just coming up roses.
Including your client-agency relationship. Enjoy it while it lasts. :p
3. I Just Can't Help Believin'
When your boss resolutely insists on using AVEs to #measurePR (heads up, the chat is this coming Thursday, 12-1 pm ET), crap metrics are driving you crazy, and it's one of those days when nothing seems to work… crank this baby up and let your stress fall away.
4. Amazing Grace
If it hasn't already, the time is coming when you'll have to put on a shitty press conference because the boss wants you to, or send out a press release announcing a new website.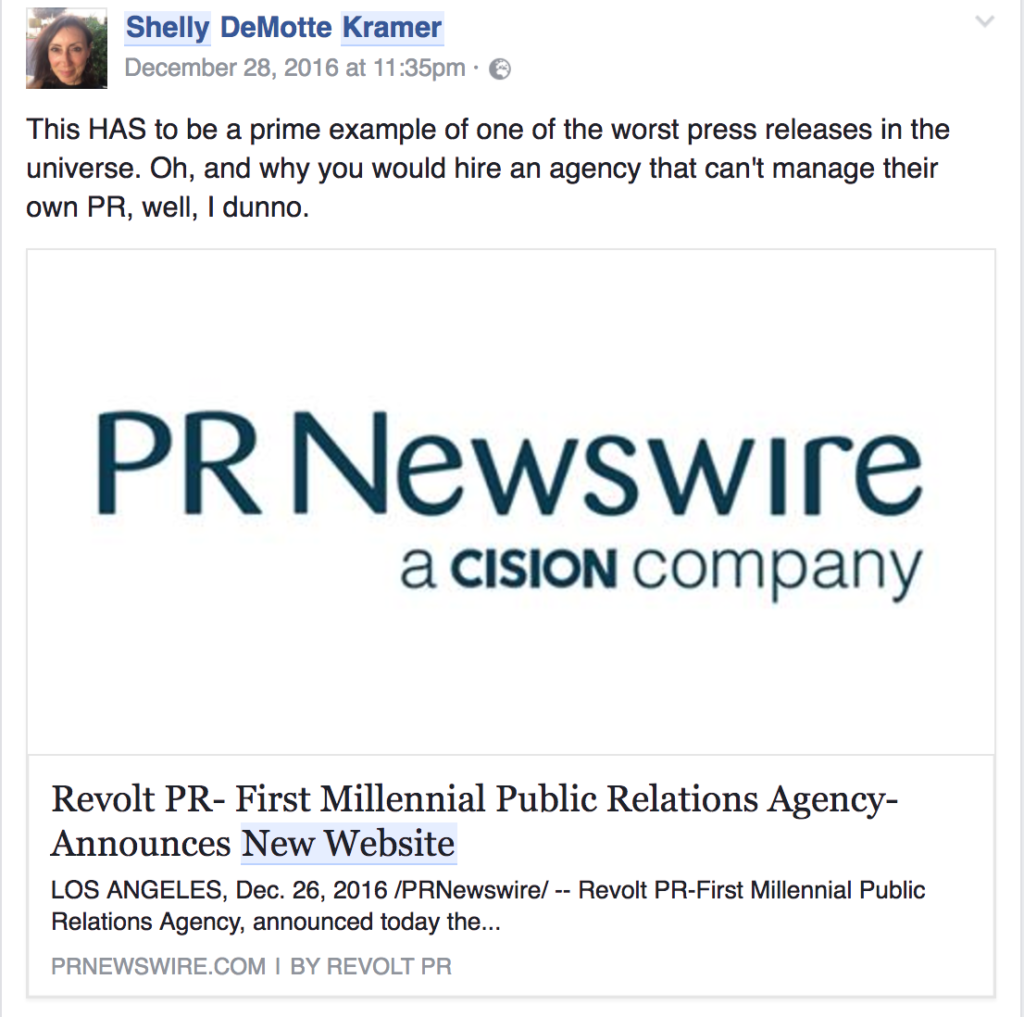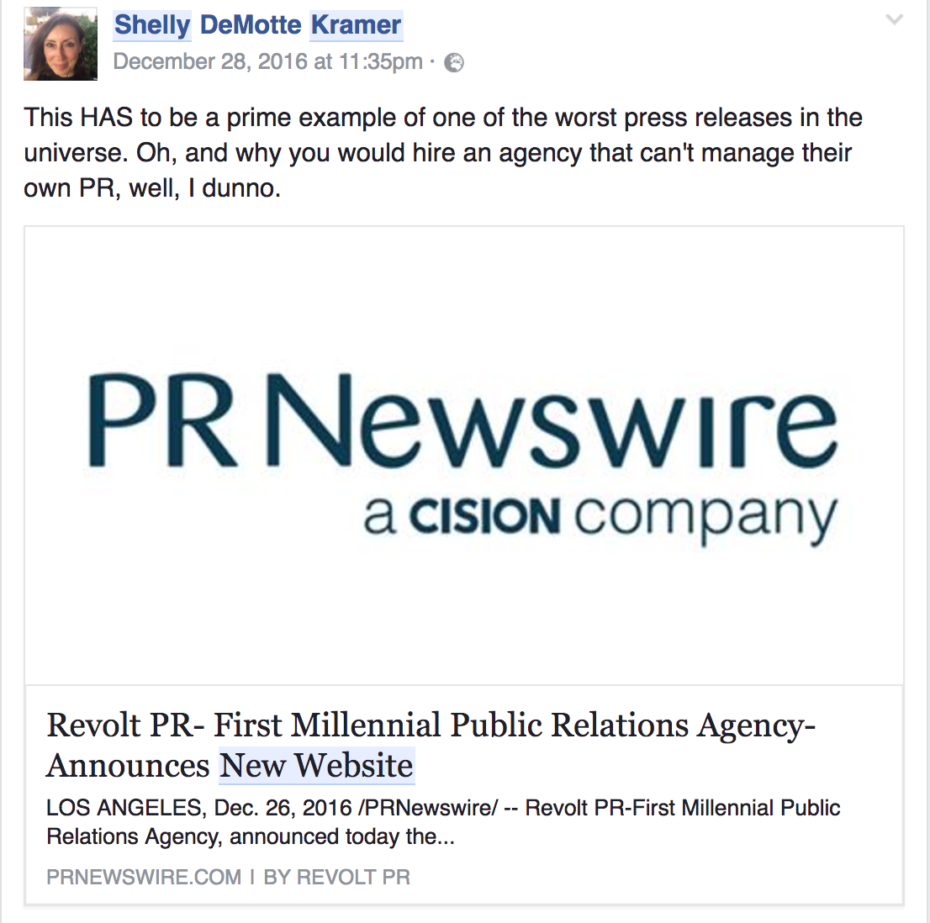 Regardless of whether or not you're of a religious bent, the beauty of this melody, words, and Elvis will help you get through without losing your mind.
5. Suspicious Minds
Perfect for the client who wants to see Every. Single. Pitch. you send out. They're "caught in a trap and can't get out."
The question is: can you?
6. In the Ghetto
Where you want to send your boss every time you're asked, "Did you follow up with [reporter name] to see if they're interested in our new website?"
Need I say more?
7. A Little Less Conversation
The thing about us Social PR pros, we talk a lot, which is often a good thing … but sometimes we forget to listen quite as much.
So whenever you catch sight of your mouth running away with your brain… hit stop, rewind, and turn this on.
8. Follow that Dream
… Because ultimately we're all dreamers! This is the pick-me-up you need when the day-to-day grind wears you down.
9. There Goes My Everything
For all the times you forget to integrate measurement at the start of your program, v. the end.
C'mon, people! You're going to invite Katie Paine to a cardiac event to which she does NOT want to RSVP!
10. What'd I Say?
I feel like this is the mantra for media trainers.
"Tell 'em what you're going to tell 'em, then tell 'em, then tell 'em what you told 'em."
"What am I telling 'em?"
"What'd I say?!!!"
11. The Wonder of You
Not just for community managers, this is really what we should all be saying to our community… and thanking them for sticking around.
Because without our community, we're not very much.
12. You've Lost that Lovin' Feelin'
When you're so done. Or your client is so done. Or you're both so done.
And you know what? It's ok.
Everything has to come to an end, even the good times. And one of the greatest gifts we could get is knowing when to call it quits.
So when it is, turn this on, crank it up… and let it go.
Thanks for humoring me as I pay tribute to The King. And if you're a fan too – rock on!