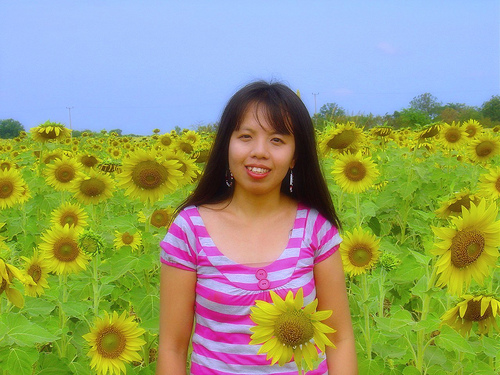 Guest Post by Howie Goldfarb
I love you, you love me
Most people and businesses obviously love adoration and positive feedback. Especially online and in forums that everyone can see.
Image: Thai Jasmine via Flickr, Creative Commons
Nothing makes one's day more than being a peacock strutting one's stuff.
At the same time we all run in fear from criticism: about us, our business, our products, our work.
I am here to tell you: don't run in fear. In fact, run as fast as you can in the opposite direction.
If you want to be best in class as a person, a business, a product, you must do this.
For the first time in history, most of the barriers to getting feedback that will enable you to improve your business/product/service/yourself have disappeared.
In the past if you got bad service or the product disappointed, for the most part you told others via word of mouth.
Most likely, they would follow the 10 to 1 rule.
For example, if you made me happy, I would personally tell one person. If you made me unhappy, I would tell 10.
Now, with social media, these barriers have fallen.
People can vent via tweeting or posting on Facebook or Yelp or any number of forums.
So now it's more a 1000 to 100 rule.
Why is it so?
Technology and effort.
Unless I was really, really angry I wouldn't take the time to find a phone number and call you, never mind if I had to wait on hold! Or maybe write you a letter.
When someone vents or criticizes via social media, this is a cry for help, not a condemnation to banish you from their lives.
If that was the case, they would not say a thing and you would never know why they were upset.

Once you know why, you can improve your product or service. And you can turn the complainer into a fan!
How about turning a situation that could result in a lot of anger into a positive for your business?
If you do, this is what you will achieve:
1. You can head off any problems at the pass. If there is a product defect, or a systemic issue with a service, you can see it immediately and fix it before it reaches critical mass.
2. You can gather key intelligence on where you can improve your product or service.
Even better, see what your competition lacks and then react faster to offer that desired feature or improvement.
3. You can use these instances to turn upset people into rabid, devout brand ambassadors!
How to do this?
You probably already know how to set up some Google Alerts for your business, products and even your competitors.
Perhaps you are already watching keywords in Twitter that include your products as well as your business name and competitors.
If you're listed on any community sites like Yelp or have a Facebook Fan page, don't be upset at bad reviews or posts.
You can contact these people directly and leave them feeling good that you care and want to help, resolve or improve.
Case study: The Best Gourmet Ice Cream Sandwich Ever
I have a client in Southern California; a small start-up business. They make a high-end gourmet dessert out of a custom gourmet food truck.
It's seriously the best gourmet ice cream sandwich you will ever try.
Based on what I just wrote, you would think how can this business not dominate any competition? Or make anyone unhappy?

Things don't always go as planned.
At a huge foodie festival last summer, people were upset at the long line to purchase and were tweeting about it.
Yes, the long line showed popularity, but the higher the output, the more sales. The shorter the line, the happier the customer.
Results: We brainstormed how to serve the customers faster and came up with a solution.
But on the day they launched a new cookie, the cookie warmers did not work as well as testing had shown.
An elite Yelper who had been excited to try my client out gave them only 2 stars. In her review she didn't just leave the door open, she broke down a wall hoping to fix this.

My client was upset.
I said, "Don't worry, this is good!"
We contacted her, apologized, and told her next time she would get a free cookie.
After her return, she gave my client 5 stars on Yelp!

A month later, this same person tweeted how she was upset that my client didn't take credit cards yet (some trucks do, some do not).
She would not have even returned this third time had the events in the previous example not occurred!
(My client is working on getting credit/debit card acceptance. And the customer was very happy about the way we responded on Twitter.)
The Orange County Register – on their own – wrote an amazing review and write up of my client in their food blog after going to one of the local gourmet food truck lunch lots.
So embrace the hate, desire dissent.
Without this feedback you will lose ground to your competitors.
This will allow you to be quicker than your competition.
It will help you build relationships with customers that can turn them into devoted brand ambassadors.
You can develop improvements, head off problems, and most importantly, reach out to those who are giving you free feedback.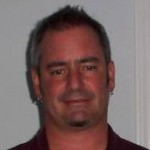 Howie Goldfarb is Vice President of Marketing and Corporate Strategy at Web Choice Consulting, a full service integrated marketing and Internet agency. He had a 14-year career in direct B2B industrial sales before deciding to lighten up his dreary work life and move into advertising/marketing. He has a CFO's view of marketing, bringing a dose of reality to the confusing world of jargon, spin, and hype. He currently lives in the Green Mountains of Vermont and is still seeking his first moose sighting.