Guest post by Bryce Keane 

I'm aware that it's now been more than a month since the World Cup ended, with Spain taking home their very first victory ever. And, in all fairness, I almost let this post go.
Image: Axel Bührmann, Creative Commons
But the truth is that there was something that really really began to grind my gears as the Cup went on.
Don't get me wrong, I actually got quite into the spirit of the whole thing (not bad for a guy from a country in which "soccer" is far down the list in terms of national support levels) and really enjoyed the getting along to the local pub to catch as many games as I could.
What I didn't like was reading about those very same games the next day.
Why?
Because I quickly grew tired of what I perceived to be an ongoing, latent, misogynistic response from the UK sports media here as they increasingly looked for any wife and/or girlfriend (known as "WAGs" here in the UK) on which to blame a team's entirely lacklustre performance.
It started with the infamous story that UK captain John Terry's affair with team mate Wayne Bridge's ex, Vanessa Perroncel, not only cost him the team captaincy, but also completely destabilized the team.
This story that continued to rear its ugly head in the UK press; but the real deal-breaker for me was the early coverage of Spanish goalkeeper Iker Casillas and his high profile sports journalist girlfriend Sara Carbonero.
Why?
Because, unlike any English player's wife or girlfriend, Carbonero was in South Africa to do her job.
Namely, to cover the World Cup for high-rating Spanish TV station Telecino.
However, any credibility associated with her job quickly dissipated when her physical appearance came under the spotlight as she was blamed for Spain's first round loss against Switzerland (photo: Getty image via the Guardian's website).
This, despite the fact that she then grilled her real-life boyfriend in a live post-match interview demanding to know "How did you muck that up?!" in an article published by The Times, complete with the headline: "Spanish Inquisition Blames WAG After Swiss Vanquish The Favourites" and a follow-up article which went into more detail (unfortunately I can't link to those for you because of The Times' paywall).
What followed, however, became one of the most famous media slinging matches that I've seen in some time as the Spanish media went into a frenzy, accusing the generally respectable Times of tabloid behavior and getting behind Ms. Carbonero.
It even made it all the way to The New York Times and The Daily Telegraph in Australia.
Quite frankly, I was fed up with this constant need to look for anything beyond the pitch to blame for a team's failure.
Especially since women seem constantly on the top of the hit list.
In my opinion, these men are paid literally millions of pounds (and millions of pounds are spent annually providing them with the best training in the world) to be the best at what they do.
And I wasn't the only one.
In one of the greatest and, frankly downright gutsy, moves I've seen, Miriam Gonzalez – wife of current UK Deputy Prime Minister and accomplished international lawyer – wrote to the editor of The Times upon Spain's eventual victory to say:
"Sir, Now that Spain has won the World Cup and Iker Casillas demonstrated on Sunday that he is an outstanding goalkeeper regardless of whether his girlfriend, Sara Carbonero, watches him from the touchline or not, it may be time for you to eat a bit of humble pie.

"Trying to blame Sara for Spain's initial lacklustre performance while she was simply doing her job was not worthy of a newspaper that should treat women for who they are and not simply what their male partners do."
The paper responded rather arrogantly by not only standing by their story, but also saying they were "not fond of humble pie" and offering Ms Gonzalez "a slice of tortilla next time she was in the neighbourhood."
Well, that just tore it for me.
So I did what I always do in these situations. I decided to investigate (sometimes anger is an amazing networking tool, by the way!).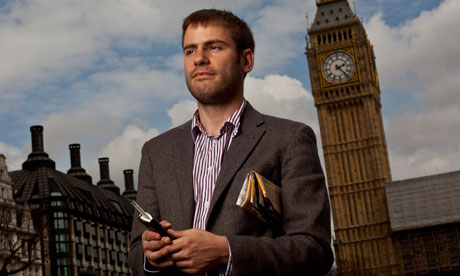 I managed to get together for a beer with Eva Martínez Millán, London Correspondent for Spanish financial newspaper El Economista, freelance journalist for Europa Press and a number of other Spanish media outlets; and Eduardo Suárez, London Correspondent for El Mundo (and based within The Times' offices, pictured at right) to get their thoughts.
Their responses surprised me.
According to Suárez, it is a matter of perspective as his paper El Mundo published a similar story two weeks before The Times piece came out, asking whether or not Carbonero would destabilize the team.
"For The Times, it was the perfect story because it was something the Spanish media had already said, and it capitalized on the UK's two main football obsessions – wives/girlfriends and goalkeepers.
"It was particularly timely because the UK goalkeeper, Robert Green, had just made a costly error in the England vs. USA match and the wives and girlfriends of UK players were banned from attending. So, from their point of view, The Times had to find a way around these issues whilst still garnering the attention of the public that buy the paper.
"The key here is not the story, but the Spanish media response to it – a complete turn-around from this earlier article to fiercely defending her and then starting a media slinging match by criticizing The Times."
Suárez knew that The Times story was a recap of the El Mundo article as soon as he saw it, but was also quick to point out (to the contradiction of my own view) that Carbonero is not your typical journalist.
"She is a celebrity journalist and has lived her life exposed, in FHM and other glossy men's magazines, and is sadly paid an extraordinary amount more than any other female journalist in Spain.

"I know it may sound cynical but this is not a result of her skills as a journalist.

"I'm not saying it's right but the focus, in short, is that you will rarely see dedicated sports coverage in the main section of any UK paper – that is what the sports section is for.

"The main section of any paper will only run stories that will net the widest range of people possible so, in this context and with this journalist and with the UK press lacking their own alternative angles that appeal to UK readers, it was easy to see this coming."
I could see his point, and granted there were a few more contextual factors at play here than I had first considered (at least from the point of view of the modern day journalist's dilemma about whether to focus on selling papers or selling facts).
But I was still not convinced that this woman should have been the focus of any story relating to Spain's loss in the first place.
So I turned to Millán, a confident, strong-willed and hard-working female journalist, for answers.
Millán exudes many of the traits of a dedicated journalist – incredibly intelligent, world-aware, perceptive, analytical and never one to shy away from a debate.
According to Millán, "In the UK there are no dedicated high-profile sports media outlets – it is all integrated into the mainstream press. So, though I don't think it's right and I don't think it is necessarily what people want, you must remember that it's always going to be easier to "˜blame the girl rather than St Casillas'.

"As a comparison, let me ask you this: of the 12 Russian spies recently arrested in America, how many people do you think can recall the name of a single one of them besides Anna Chapman? Why? Because she was the attractive face that could sell the story!"
She had a point.
Suárez hammered this point home by pointing out that – regardless of one's moral view – "WAGs" are now part of the "celebrity culture show" that is international football.
"It's the same in politics whenever a politician gets divorced or caught out having an affair. At the end of the day, a politician's personal life is completely irrelevant and  it is their politics and policies that are important. But the public rarely cares about these things when there is "˜something on the sidelines' to focus on!"
This gives me a much wider perspective on the factors at play.
But then I see articles like the Terry/Peroncel one six days before the infamous England vs. Germany elimination match, and read the official response from The Times editor to the wife of the Deputy Prime Minister.
And then, quite frankly, I wish the world would stop mothering these multimillionaire sporting professionals by giving them an easy way out instead of making them accountable for their errors.
Listen up, mainstream media
Sometimes you should just take a step back and remember that it is your job to report the facts.
Especially when it comes to sport, just  analyze the game, the players, the plays, the skills and the techniques on the day…
… and then shut up.
Because, when that whistle blows, everything aside from what's on the pitch is completely irrelevant – context or not.
I think the world has had enough of blaming women for men's mistakes. It might be nice, in four years time, if the press would grow up a little and realize that this kind of "news" really only resembles that bright shiny glass ceiling that everyone claims is a thing of the past.
I'm keen to hear the thoughts of US readers as to whether you feel your sports media holds any similarities?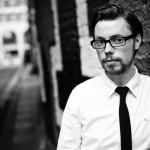 Bryce Keane is an international communications professional with experience managing a wide variety of communications campaigns in both the EMEA and Asia-Pacific regions. Originally from Melbourne, he now works in London as an Account Manager for Mulberry Marketing Communications. His experience includes devising and executing local, national and regional campaigns across a variety of industries, from Agri-Business, to Government, to Corporate Social Responsibility and Technology. He has a keen interest in exploring issues that affect the global communications industry, and is always interested in hearing from other communications professionals with thoughts, feedback or just for a chat. You can reach him on LinkedIn or  Twitter.