Estimated Reading Time: 48 seconds
The weather outside is frightful. I should know; I was the victim of black ice yesterday. So while my right arm is badly bruised and oh SO painful, Thankfully, nothing is broken. Hopefully I'll be typing normally soon, and my husband is making me RICE like crazy. Still, I'm off to xPotomac today.
Since I'm reduced to one-handed iPhone typing for the most part, I thought it'd be great to share this Friday funny from John Atkinson. How many of you remember the vintage smartphone? Ha! See you next week!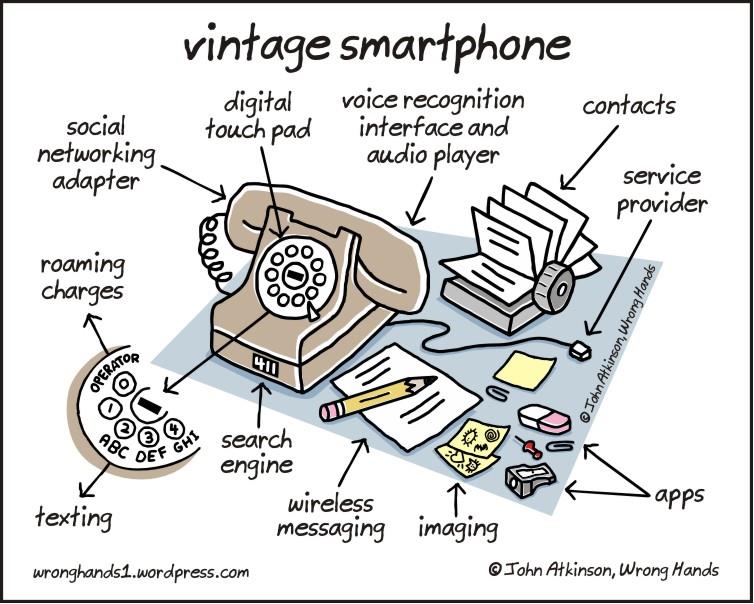 via John Atkinson on Wrong Hands, CC 3.0