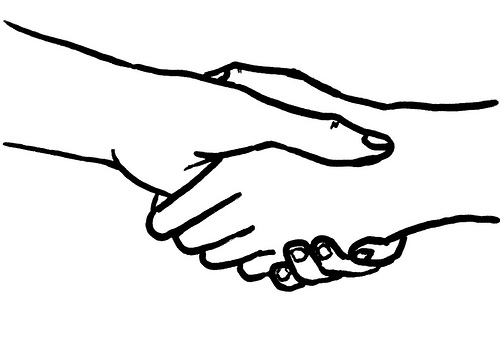 Despite coming close to breaking my arm last week, I had an amazing time at xPotomac on Friday. If you haven't been able to make it these last couple of years, you must put it on your calendar for 2015. Please?
Image: Aidan Jones via Flickr, CC 2.0
Life is all about having the right attitude (even if you're shivering through yet another polar vortex, bah humbug). And with more and more business relationships starting online, having an agreeable and pleasing personality is a must if you want to get ahead. This week's roundup features seven posts from around the web that focus on being personable.
1. How to Be a Good Social Citizen
Why: Although the Internet allows us to connect quicker and better than ever before, some people abandon common courtesy once they're behind their computer screens. Ken Mueller reminds us why the same rules that apply IRL community interactions should apply online.
2.  Become More Personable, Not a Person
Why: Social media has given companies the ability to become more personable through online interaction. But what does that really mean? A thoughtful post from Geoff Livingston.
3. Mindfulness: The Cure for Shiny-Object Syndrome?
Why: Heather Whaling explores how mindfulness can transform your life for the better.
4. Crisis Communications: My Crush on Under Armour's Response
Why: Lisa Gerber showcases how Under Armour taking the high road during a potential PR nightmare paid big dividends for the brand.
5. The Serious Goings-On Behind The Social Networking Scene 
Why: In this oldie but goodie from the WUL vault, Shakirah Dawud shares how being personable on social media can lead to strong business relationships.
6. Becoming your own Best Friend.
Why: If you like yourself, so will others. Martina McGowan shows you how to be your own BFF.
7. 4 Principles of Successful Social Media
Why: You wouldn't invite a potential business partner to dinner only to ignore them, would you? Kenna Griffin provides an analogy for your behavior in social media platforms.
What steps do you take to ensure you and your brand are personable when interacting online? Please share in the comments below.