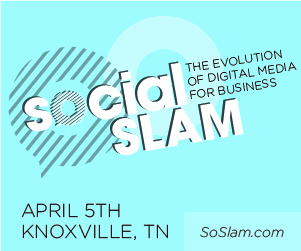 Like many of my peers, speaking at industry events and conferences is a growing part of my business. That means typically I get paid for my time, so it is rare for me to pay my own expenses to travel out of my local area for a speaking gig.
Here or there?
This is not me being mean; you'll find that most of my colleagues do the same. Because we all have businesses to run, and if we're constantly bouncing about here and there, not only are we losing time from client work, we're also losing time working on the business itself… which is a really important part of running and growing a business!
So yes; I'm picky about which speaking gigs I accept that take me away from my home turf, or submit proposals for, if I'm not being compensated for my time… if I'm not deriving exceptional value from the engagement.
Which begs the question: what is value?
When I talk about value, I don't mean necessarily mean huge numbers of new business inquiries immediately (though those would be nice, and almost all the speaking I do does ultimately result in those, or in thought leadership positioning, or both).
What I want to get out of a conference is to be intellectually challenged, emotionally refreshed, and professionally inspired.
This is what xPotomac gave its attendees. This is what I found at PRSA's Counselors Academy last year (and while I would have loved to have gone this year, it didn't work out that way), and consistently find at the PRSA International Conferences (please keep your fingers crossed that my proposal is accepted!). And this is what I'm pretty sure I will get at SMC Knoxville's Social Slam 2013, which will kick off in exactly three weeks and three days from today (April 5).
Enter Social Slam
When it launched last year, I couldn't help but see and hear so many people I admire talking about it. There was genuine excitement around it, and a large part of that is, I believe, to do with the fact that Mark Schaefer puts his name behind it. So when Mark told me I was in as a speaker this year – on my own dime, though I do get comped to the conference itself – I whooped with glee.
I am really looking forward to finally getting to meet Mark, and Sean McGinnis, see Dino Dogan again, hear from Jeff Bullas (OMG!), Tom Webster (groupie alert!), and meet oh, so many people I've talked to for so long online, like Kyle Lacy, and Jennifer Kane, and Rosemary O'Neill, and Ian Cleary, and… can you see how excited I am?!
And I'm really looking forward to the panel that I will be on. It's one of the afternoon's breakout sessions, and on social media in a crisis. Here's how it's billed:
Social media in a crisis. What to do when the tweet hits the fan?

Three globally-known experts examine the fundamentals of social media crisis management. Can you prepare for a possible viral social media disaster?  What can your organization do in the event of an online attack? Take home some actionable best practices.
It's something we should all be thinking about, and be prepared to deal with, right? Between my super-smart co-panelist, Karen Freberg, and our fearless panel leader, Anne Gallaher, we'll give you lots to think (and tweet!) about. Of course, we're up against a breakout session with Mark and Jeff B. in the same time, slot, but if you're planning on attending, you should come to ours. Because *we* have brains and beauty. Heh!
So if you're planning on attending, do let me know, and especially if you have any questions you'd like addressed during our panel (leaving it as a comment below would be one way of doing that).
And if Knoxville is a relatively easy trip for you, and you're looking for a quality conference to attend, will you consider #soslam, please? I really think it will be an extraordinary experience, and at a price you just can't beat ($99 – $199). And when they say tickets will sell out soon, and there won't be any more to release… well, I believe them. Because SMC Knoxville and Mark are not the type to blow smoke.
Yes. I'm excited to be gearing up for Social Slam 2013. And I really hope to see you there!