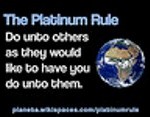 I was watching an episode of ABC's popular series, "Scandal," recently, and it set off every alarm that ever existed in my head.
(For the record, I don't watch the program regularly, mostly because I find just about everything about it repulsive to me, as a public relations professional now teaching the next generation/s of PR pros.)
Everything from computer hacking to false representation – and probably accessory to murder – was covered in this particular program by what appears to the unknowing public as a "day-in-the-life" of a successful public relations/lobbying firm.
Wow! Sorry loyal "Scandal-ites." I've been known to "wax unlyrical" time and again with my view of what comprises good/ethical/professional public relations. Nothing… no way… no how… in this episode was representative of what I, and thousands of other public relations practitioners around the world, would agree represents our profession.
"Ethics," in a nutshell, is about doing the right thing. 
Not necessarily the most expeditious thing. Not always the most convenient thing. But it's the right thing. Because ethics and accountability in public relations are non-negotiable.
The Public Relations Society of America has a comprehensive section on its website dedicated to the subject of ethics complete with a "Code of Ethics" and examples of unethical behavior to help readers fully understand the meaning behind each article of the Code.
Sadly, not every PR practitioner abides by this Code… just as not every doctor abides by the ethical guidelines of the American Medical Association. We're all humans (at least most of us are) and, as the saying goes, "to err is human."
Back to "Scandal." I realize it's a TV program, and today's viewers don't want to watch some pablum-laced program about an organization doing the right thing. BOR-ing!
The problem, though, is that not everyone realizes this is most assuredly NOT an example of our profession as a whole.
Those of us who care, do our utmost to ensure that what we do and how we do it on behalf of clients or employers is beyond reproach. But apparently that doesn't play well on television.
I recently sounded off for PRSA on my view of what I saw as a challenge facing public relations professionals in 2013. My target was "accountability," and I waxed eloquent (or at least I think so…take a look and let me know what you think) on the topic.
Since the publication of my views, ironically, the Boston Globe (my hometown paper) has been bursting at the seams with article after article about local government officials, religious leaders, professional athletes, and educators (oh, my) who chose to bend the rules or look the other way in the conduct of their business or personal affairs (pun partially intended).
Fortunately, none of the cast of characters was a public relations practitioner, but aspects of public relations…public perceptions…public trust…public opinion…showed through in each and every situation.
Ethical public relations practice is not an "either/or" thing.
PRSA's guidelines cover a variety of scenarios, and it doesn't take a rocket scientist to draw analogies to situations that are not specifically described.
One of the medical profession's guidelines resonates with me when I'm thinking about ethics, accountability, and public relations,
"First, do no harm."
Failure to consider the ultimate consequences of "bending the rules" does harm… to the publics, who rely on honest, open communications for informed decision making, and to our profession, which relies on the trust of that public for its own continued effectiveness.