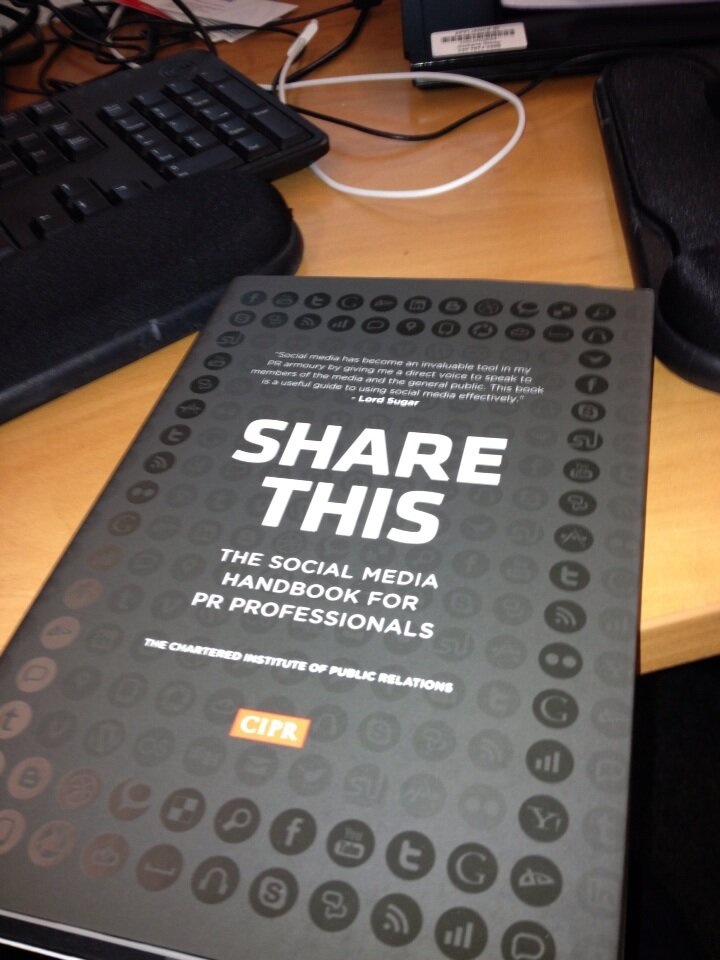 Who got all messed up by switching back to Daylight Savings Time yesterday? Come on, it's ok to admit it.
Last week we were lucky enough to get Richard Bagnall of Gorkana back for a follow-up to his previous appearance on #measurePR. We had quite a few new folk attending the chat, which I always love to see.
This time around, we talked more about the need for education, whether CPM (cost per thousand impressions) is a valid metric for PR, especially since it has recently been discussed by the IPR (Institute for Public Relations "measurati," and whether or not PR firms should also offer measurement services.
Image courtesy Richard Bagnall, used with permission.
Here are a few excerpts.
On CPM:
A3 It's a step above AVE's as it attempts to look at value & get PR on a level playing field with advertising #measurepr

"" Richard Bagnall (@richardbagnall) March 5, 2013
A3 But with #PR it still needs to take into account quality of coverage, messaging & target audiences etc#measurepr "" Richard Bagnall (@richardbagnall) March 5, 2013
A3 And of course it doesn't talk to out-takes and outcomes – what has our PR activity actually driven? #measurepr "" Richard Bagnall (@richardbagnall) March 5, 2013
And then Eric Wittlake (who I'm trying really hard to bring on as a guest, click here to tell him he should join!) made a really good point:
That's what I think. MT @wittlake: CPM takes you down the same path as AVE. CPM IS an advertising metric, comparison WILL be made #measurepr

"" Shonali Burke (@shonali) March 5, 2013
There was a lot more we chatted about – which, in retrospect, was quite incredible seeing as how both Tweetgrid and Tweetchat failed us all – and you can catch it all in the #measurePR transcript for March 5, 2013.
But wait, there's more!
Richard very generously offered to give away a second copy of Share This, the excellent "social media handbook for PR" published by CIPR (it sold so well in Europe that Share This Too will soon be published). I have a copy (which Richard sent me, I didn't pay for it), and it really is very well-written.
So if you'd like to throw your hat in the ring to get a free copy of the book, just head over to my Facebook Page and share your best measurement tip with us. We'll keep this open through the end of next week – so until midnight, ET, on Saturday, March 23 – and then pick a winner.
Finally, Richard is getting married soon, so how about congratulating him? Just click here to tweet your good wishes – I know he will appreciate them – and so do I.
Thank you!