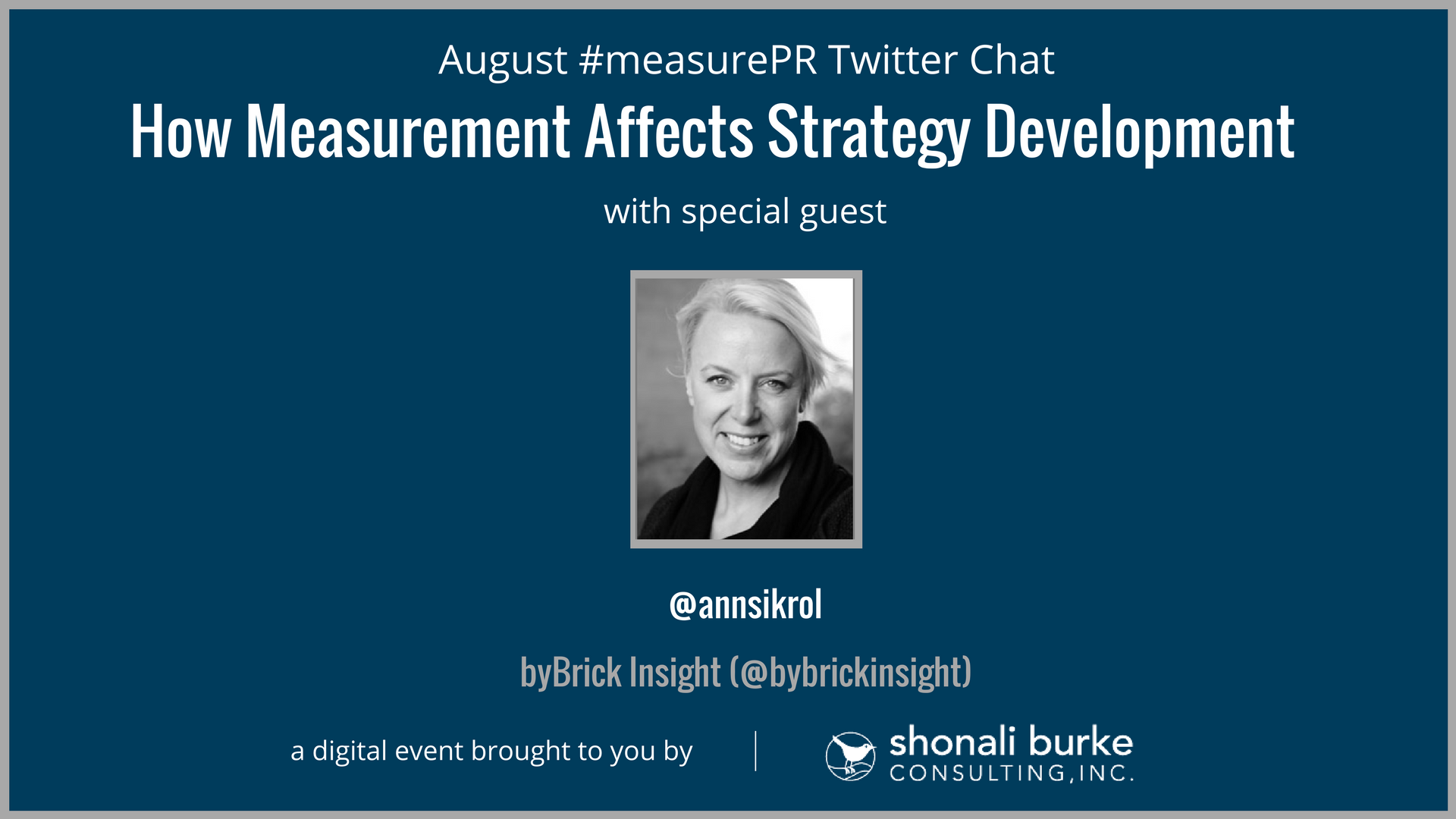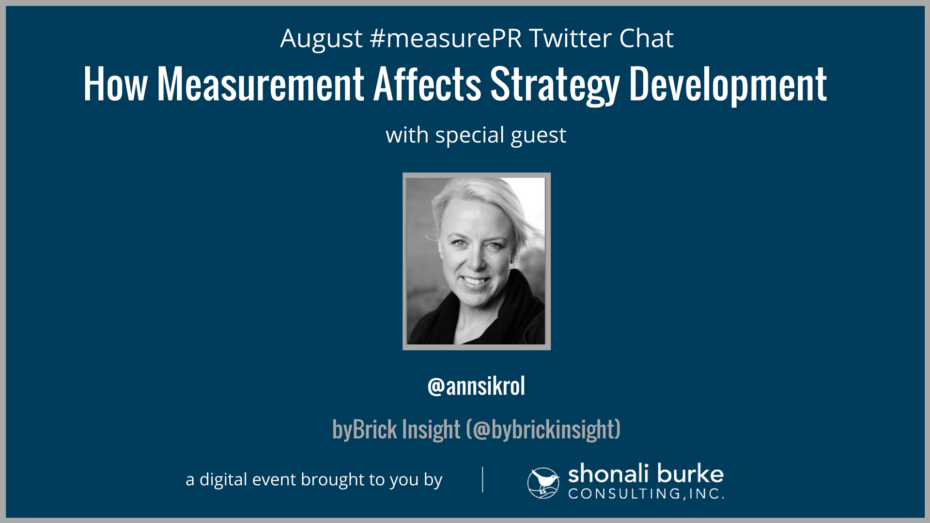 In August, #measurePR focused on incorporating measurement from the start of your campaign before even thinking of implement your strategy.
Special guest Annsi Krol, CEO and co-founding partner of byBrick Insight and on AMEC's International Board of Directors, is an expert on this, so who better to discuss it?!
Here's some of what we talked about:
On the perfect measurement program:
A2 I think the most important thing is to do it from the beginning. #measurepr
On measurement's role in developing strategy:
A3 – B If you don't understand what you are getting into you can not set a good strategy, plan, message etc #measurepr
Jen Zingsheim added:
A3. Strategy should flow from biz goals & so should measurement #measurepr
Brandon Andersen of Ceralytics chimed in:
A strategy without measurement is a blind strategy. #measurepr
On what one thing you can do today for better PR measurement:
A 7 Do proper analysis prior to acting – for better results. Set objectives. Let go of vanity metrics! #saynotoAVEs Just do it! #measurepr
So much info was being shared that before we knew it our hour was up. If you missed it or would like to relive the magic, check out the #measurePR transcript for August 10.
September #measurePR Announcement
In September, #measurePR celebrates Measurement Month with an all-star, all-female panel of AMEC board members:
Don't miss this stellar opportunity to gain measurement smarts from this Sisterhood of the Traveling AMEC Board Members as I call them (ha!).
So, mark your calendars for September 14th from 12-1pm ET and RSVP to our Facebook event. Hope to "see" you there!