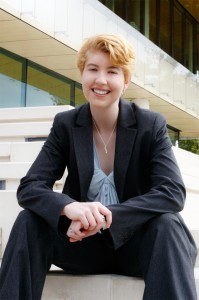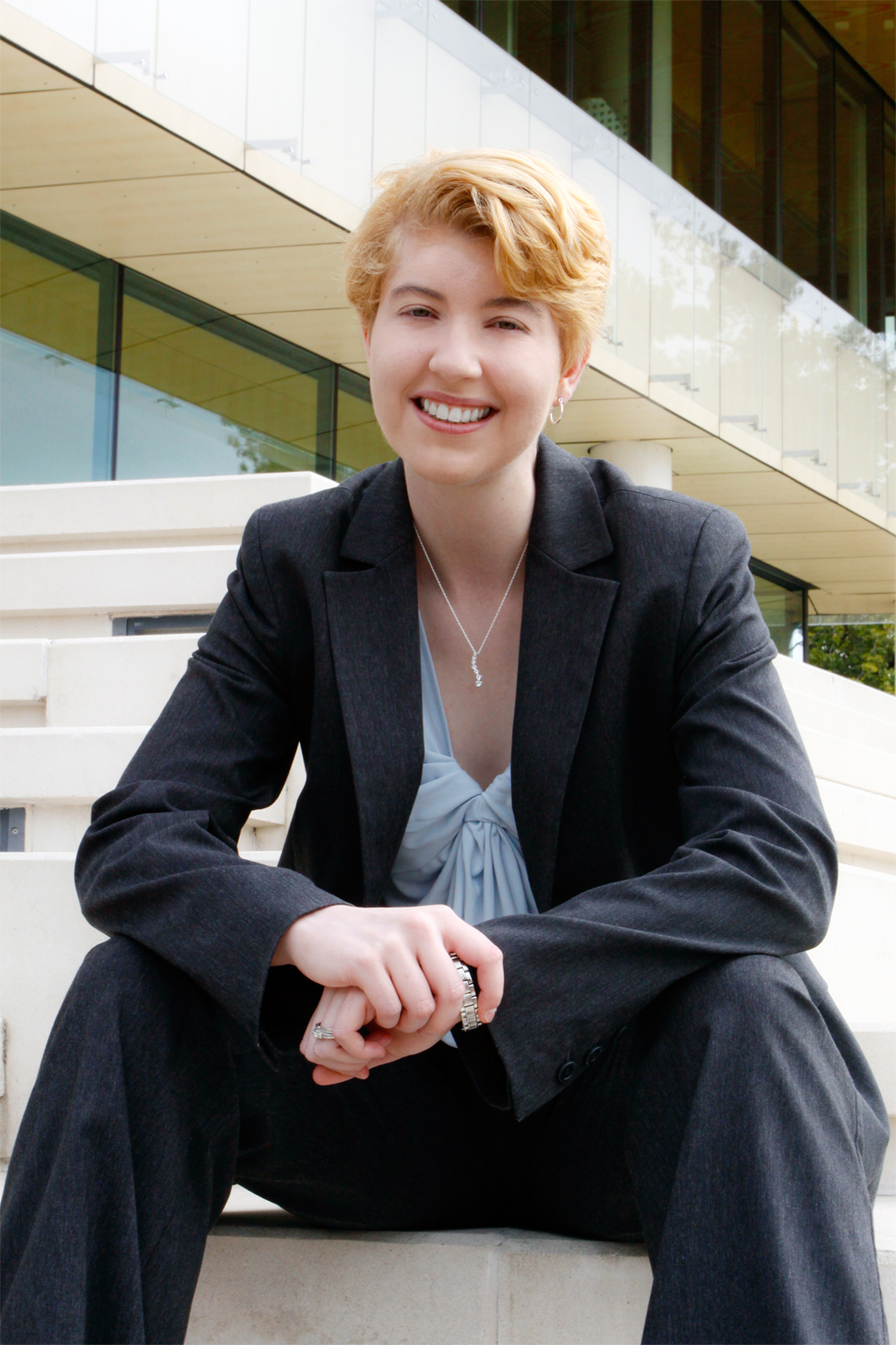 If you're in the PR field, a Gen Y-er, a recruiter, based in the Washington, D.C., area, or "all of the above," you're well aware of Heather Huhman. Heather's one of the most prolific tweeters and writers I've had the pleasure of getting to know, and she focuses on helping entry-level job seekers navigate the often- (and now, it seems, always) turbulent waters of getting their feet in the proverbial door.
In addition to her "day job," keeping up her column and religiously sharing job leads, Heather recently launched Come Recommended, an "exclusive online community connecting the best internship and entry-level job candidates with the best employers."
And if that weren't enough to keep her busy, she's now getting ready to add GoodieRecruit to the CR family of services, again focusing on entry-level recruiting. She calls it "next-generation recruiting for the next generation."
I thought this was really interesting; one doesn't typically think of hiring a recruitment firm for entry-level employees, so I asked her to tell me more about it.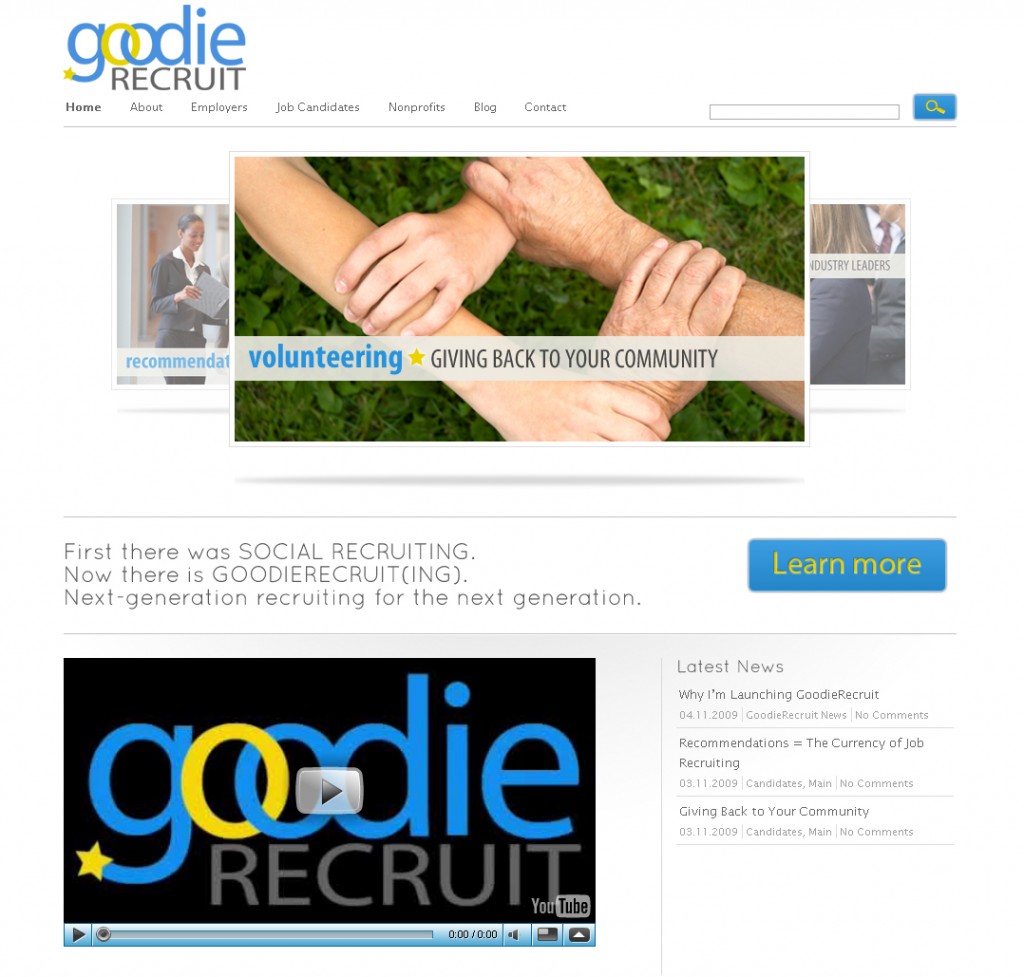 What interested you about focusing on recruitment services for Gen Y-ers – what got you started?
I am passionate about helping students and recent college graduates pursue their dream careers – have been since I was in their shoes. Because of my experience as a hiring manager of interns and entry-level employees, I understand the needs of today's employers and job seekers. I realize there is a need for change in the recruiting process as more and more baby boomers turn 60 every day and organizations seek more cost-effective hiring processes.
Have you ever been a recruiter yourself? What interests you about that field?
I have not been a "recruiter" by trade, but I've been in the position of hiring interns and entry-level professionals and very much consider myself a skilled college/campus recruiter.
Tell me a little about "experiential hiring."
Employers always tell me they wish there was a way to "test out" entry-level candidates before hiring them – short of a three-month internship program, of course. Well, now there is – experiential hiring. This concept capitalizes on the notion that Gen Y learns best by jumping in with both feet and participating and serves as an extended interview of sorts. Think NBC's The Apprentice.
How did the idea for GoodieRecruit come about?
The national unemployment rate has reached more than 10 percent, and the number is even higher among entry-level professionals. Because of this, there is a huge shift taking place in how organizations are going about attracting new candidates. Organizations are forced to work harder and smarter and not spend nearly as much money as they are used to. Many employers are reluctant to hire simply because they are not sure if the candidate is perfect for the job after only meeting with them for a very short period of time.
I saw a need to offer a cost-effective service for even the smallest organizations where employers and candidates could build a relationship. GoodieRecruit looks to create a recruiting service that is personalized so employers are sure they are hiring the right person.
You can read more about why I'm launching GoodieRecruit on our blog.
What's the GoodieRecruit process?
For employers, the process looks like this:
1. If you are not already a Come Recommended member, we will work with you to complete your account.
2. A GoodieRecruit representative either comes to your office to observe the culture or surveys current employees electronically.
3. The GoodieRecruit representative meets, either in-person or over the phone, with whomever in your organization typically writes job descriptions to help them craft a description that will both appeal to Gen Y and clearly demonstrate what you are seeking in a candidate.
4. GoodieRecruit will work with you to identify a local nonprofit at which the "experience" can take place, based on both the specific position(s) you have open and preference for a particular nonprofit.
5. GoodieRecruit takes over the entire process from there""coordinating with the nonprofit, attracting candidates, evaluating candidates during the "experience" based on conversations with you and your team, narrowing down the selection for you to 2 to 3 top candidates, and providing you with a complete portfolio on each as to why you should hire them.
Will GoodieRecruit focus on specific industries?
Yes, GoodieRecruit currently focuses on identifying top entry-level talent in the following fields:
Public relations/communications
Public affairs/public policy/government relations
Marketing
Graphic design
Development/fundraising
Sales/customer service
Can you share five tips for new professionals to put their best foot forward when entering the job market?
1. Personalize your job search materials: Employers like to see that you have taken time to research their organization and have found ways to contribute if hired. This means describing how your past experience has prepared you for work with their organization in your cover letter and including accomplishments relevant to the job description in your résumé.
2. Dress professionally: Even if an interviewer says the interview will be casual, it is always a good practice to dress to impress. If the interview is business casual, you do not need to wear a suit, but slacks (or a skirt) and a nice shirt or blouse is appropriate and dress shoes are a must!
3. Come to interviews prepared: Show you have done your research. This is more than simply glancing at the organization's Web site 10 minutes before walking into the interview. Research ways you can help the organization by thinking about how your past experiences fit into the job description and organization as a whole. Also, always come with thought-provoking questions.
4. Network online and off: It is crucial that Gen Y knows how to professionally use social networking sites and how to conduct themselves at networking events. These days, networking is one of the best ways to land interviews and be the first to know about upcoming opportunities.
5. Keep an online portfolio: This is less cumbersome to take to interviews and employers can peruse your work at their leisure. Also, online portfolios illustrate your technical abilities.
It'll be fascinating to see how GoodieRecruit takes off as it integrates social media into the recruitment process; not to mention the obvious benefits to hiring organizations as well as non-profits who sign up to be the "lab" – what a great way to identify potential candidates for non-profit organizations as well. And candidates – remember those dress shoes!
Heather, thanks for taking the time to fill us in and please do keep us posted. By the way, Heather is also generously donating a GR package to the IABC/Washington holiday party raffle, where we'll be supporting Bread for the City, so if you're at an organization with entry-level hiring needs, you might want to come check us out, or contact Heather, or both!
What do you think of the GoodieRecruit premise and process? Do you have more questions for Heather? Do let us know by leaving a comment below.