[Updated Sept. 10, 2017]
So… we had a bit of snow in my neck of the woods this past weekend.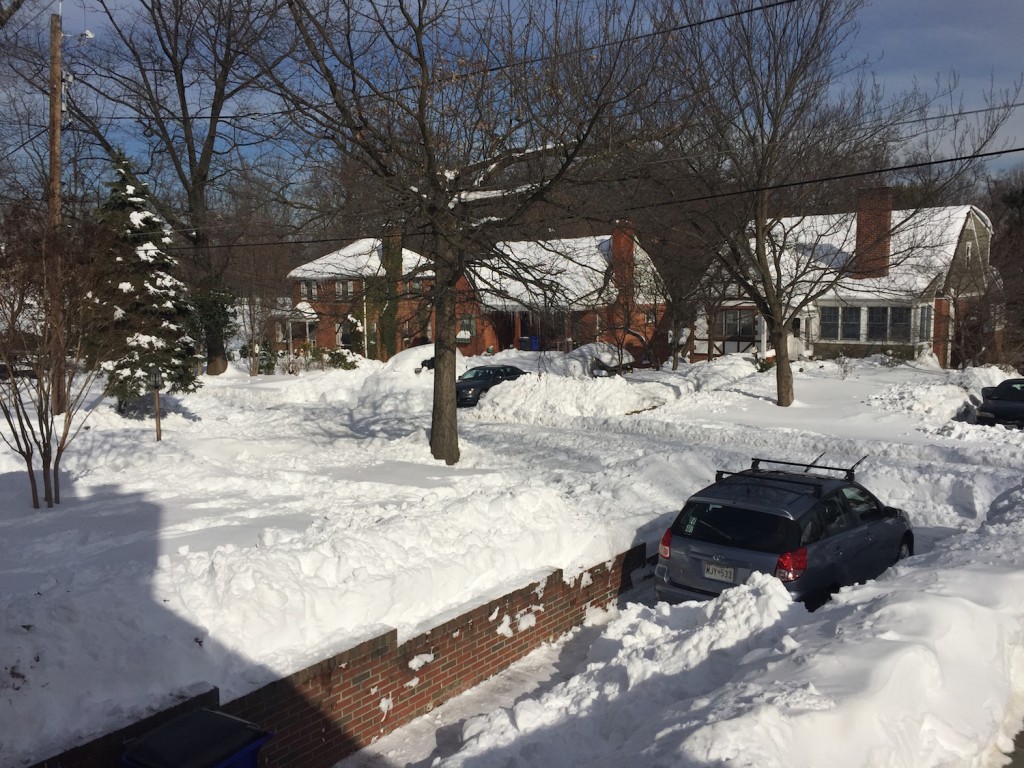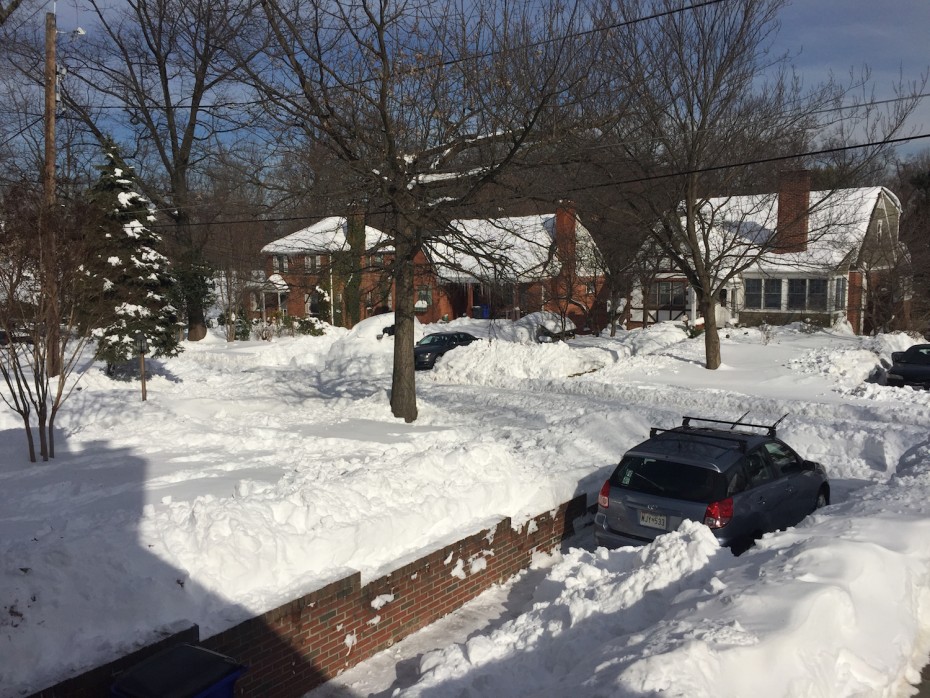 Those of you who live in, or are from, Michigan, or Canada, or upstate New York (etc. etc.) can stop smirking. You guys are prepared for it. We're not, dammit!
The thing with storms, of course, is that you never know how bad they're actually going to be. So even though the snow started last Friday afternoon, it wasn't until Saturday morning that we knew for sure that we were in for a corker (definition here, #2).
It was like being in a giant snow globe that King Kong wanted to make sure worked really really well before presenting it to Ann Darrow. Would. Not. END.
Anyway…!
It's very interesting to watch how organizations communicate in, during, and around extreme events.
And it absolutely tickled me that my church – yes, church – sent out what has to be one of the most creative communications ever.
First, there was this (email) subject line:
1/24/2016 Services Cancelled (due to giant snow lizzard)
And then this was the body of the email: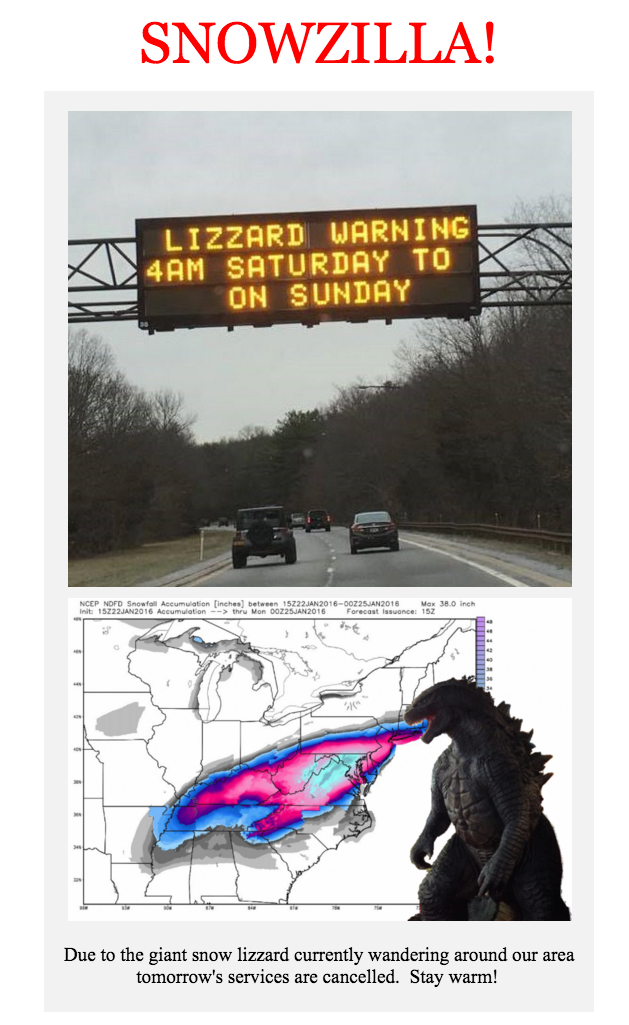 That was it.
Wasn't that great?!
Sometimes all you need to do to build community – which is what fuels Social PR – is to make people laugh.
A great way to do that is to tap into what folks are already reacting and responding to, and then apply a little bit of creativity to make it your own.
I guarantee you I wasn't the only one who snorted up a mouthful of Silly Cow when I saw this. I expected to see it on Facebook. I did not expect to see it in an email from my church!
And even though I know my pastor is a past master (say that quickly, "pastor past master pastor past master") at social media, seeing this extremely humorous – and unexpected – communication made me feel all warm and fuzzy and a little bit more cockleshelly toward the church as a whole.
This is important for two reasons:
1. Regardless of who engineered the email, and despite suspecting Fr. David was behind it, I felt all benevolent-like towards the church, because the email made me laugh. Halo effect. (Yes, that was intentional.)
2. Warm & fuzzies towards church –> more likely to show up & get involved –> more open to increasing our pledge, either this year or next. Will probably sign up for more flowers, altar candles, etc., anyway.
So by tapping into something that was already taking off online, and by making it their own, the church moved me one step further along the path of meaningful engagement.
Pretty cool (sorry, I couldn't resist!), no?
Did you see other people/organizations coming up with creative communications around the blizzard? Please drop a comment below if so (or if you have other thoughts you'd like to share!). I'd love to feature them in a future post, of course with credit to you.
And if you're ready to get more creative with your own Social PR, my 1:1 coaching program might be just the thing for you!