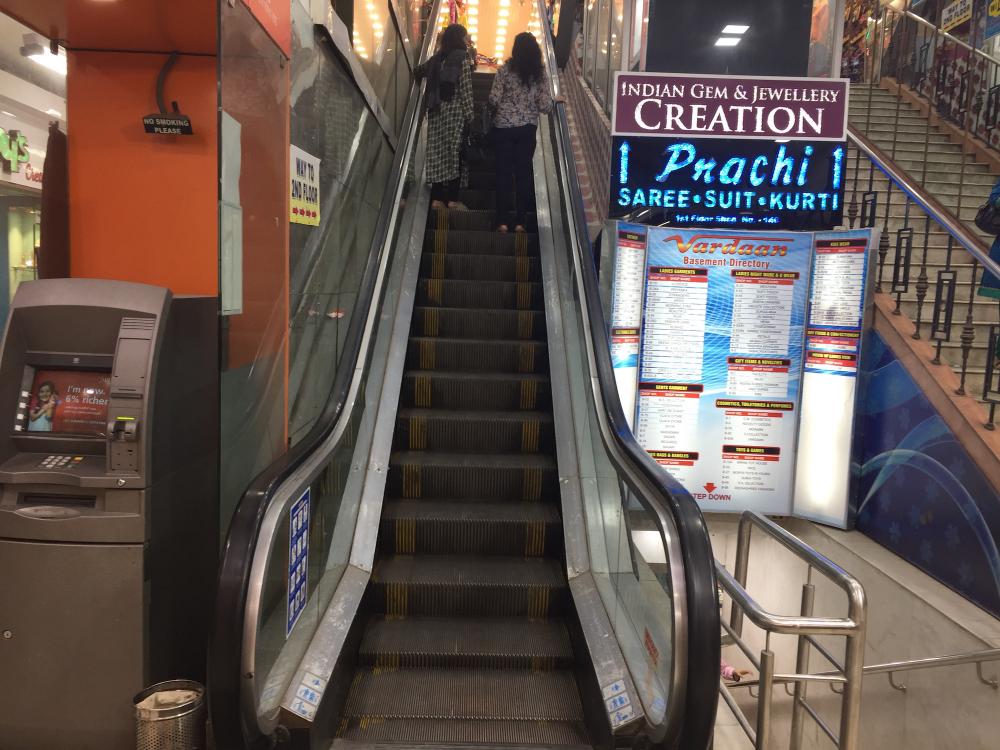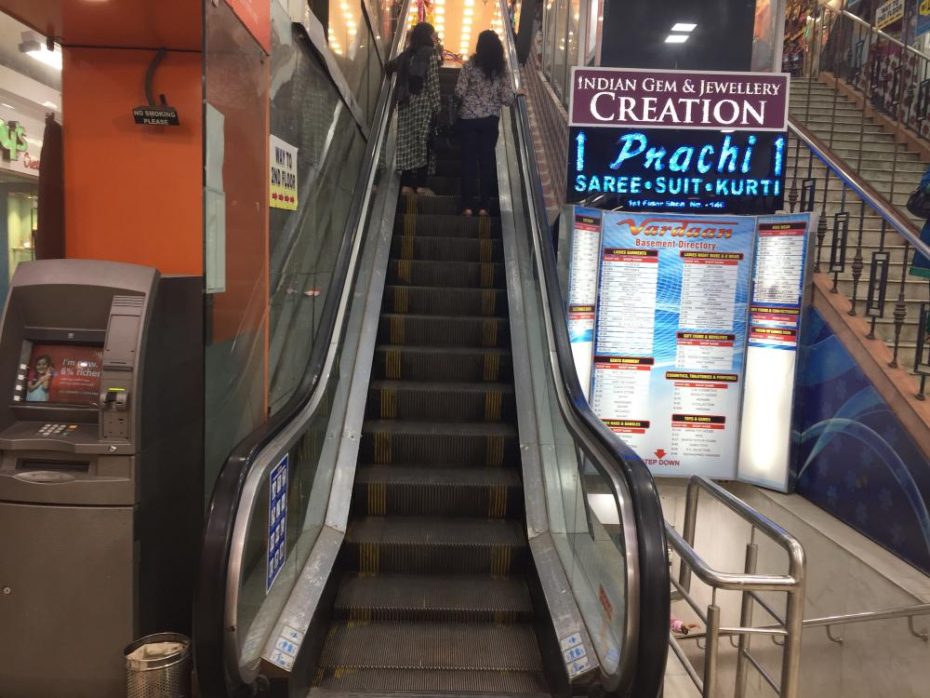 As you read this, I'm making my way "home" – the U.S. – after having been "home" – India – for almost a month.
While in Kolkata, I had occasion to pass by one of the city's first malls, Vardaan Market. I used to love going there during my college days, so of course I had to walk down memory lane.
Or, more appropriately, ride up it.
You see, this modest (by today's standards) mall was one of the first to put in an escalator.
You could go this way…
Shoppers would literally come from miles around to marvel at this technological wonder. And they basically fell into two buckets.
There were those few intrepid souls who got on it, even though you could see they were a little scared of this moving monstrosity.
Once they alighted safely, the concern on their faces would give way to grins of surprise and delight.
Then they'd walk down the flight of stairs opposite, and then do it all again, with more confidence this time. It was a lot of fun to watch.
… or you could go that way
What was even more fun to watch was the second group of people: those who tried to go down the escalator.
Oh, the agony of otherwise overly-confident sari-clad housewives whose feet kept getting pushed back to the top of the stairs!
Try as they might, the escalator would not go in the opposite direction.
ERMAGERD! HOW DARE IT NOT LISTEN?!!
After a while they'd get it – or some shopkeeper who'd gotten his jollies for the day would point them in the opposite direction – and they'd walk down the stairs.
But not without casting extremely offended glances in the escalator's direction, no doubt hurling a thousand unspoken curses on generations of escalators to come.
Two facts of life, and qualities of Social PR Superheroes
The memory of those two groups of escalator riders never fails to bring a smile to my face. Because it's a great reminder that:
a) Sometimes things are as simple as they seem, and
b) It's stupid to pass up an opportunity to make your life easier.
The Social PR escalator times a gazillion
My upcoming online mini-training, "LIFT OFF! The Social PR Superhero's Guide to the Galaxy" is the Social PR version of this escalator times a gazillion.
Once you're done with the training, you'll have learned how to:
Tap into your unique gifts to supercharge your work and career
Implement crazy simple yet super-targeted social listening, making your Social PR efforts far more efficient
Put in place some mind-bogglingly effective Social PR workflows, so that you can actually do the work you love as opposed to all the admin around it
Plus, there are a TON of really valuable worksheets and handouts I've developed, that you will get FREE, IF you attend live (if you don't, you'll still get 24-hour access to the video replay).
What you see is what you get
There is no catch to "LIFT OFF!"
It's free. It's LIVE, which means you get to spend 1-on-1 time with me learning about Social PR while having a GREAT time.
And it's just three hours; one hour a day on Feb. 10, 11, & 12, and there's a 24-hour replay for registrants.
Over and above that, you'll get a chance to win some really killer books, participate in challenges, and have an incredible learning experience, all for the price of …
… precisely ZERO DOLLARS.
"LIFT OFF!" kicks off at 2 pm ET on Friday, Feb 10. Sign up ASAP, seats are filling up.
'Cos this is one up escalator you definitely want to be riding in the right direction.
Btw – even if you attended The Social PR Launchpad – the very first online mini-training I held in 2015 – you should attend "LIFT OFF!". I'm adding in a LOT that's new… and you really don't want to miss it.
Trust me.