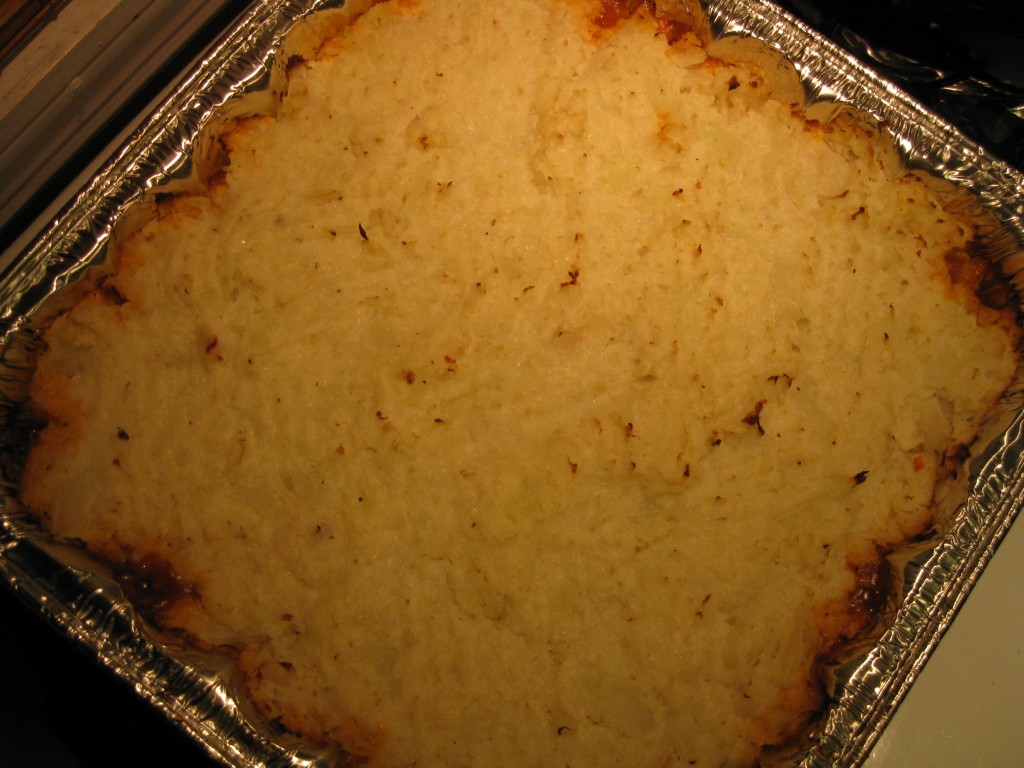 I know what you're thinking: since when was Shepherd's Pie a guilty pleasure?
The guilt is more a personal thing; looking through this blog, I realized I hadn't posted a recipe in a couple of months.
Ouch.
Well, blame #snowmageddon. How on earth am I supposed to keep up the cooking/blogging end of things when 3+ feet of snow has only just disappeared?
At any rate, here we go again. This is my version of a classic comfort dish, using cauliflower instead of potatoes to cut down on the "bad" carbs. I hope you enjoy it.
Ingredients
1 lb low-fat ground turkey and/or 1 packet flavored sausage (I like Aidells); 1 white onion; 1 cup celery; 1 cup carrots; 1 tbsp olive oil; 1 large cauliflower; 1/2 cup low-fat cheese, grated; 1 tbsp Smart Balance spread; 1/2 cup chopped fresh parsley; salt & pepper to taste.
Recipe
Preheat oven to 425. In a large skillet, heat oil and add onions, chopped fairly fine. Saute over medium-high heat until translucent, then add the carrots and celery, also chopped fine. Saute for a few minutes more, then add the ground turkey and sausage, removed from its casing and crumbled into the pan. Mix well. When the turkey is cooked, add salt and pepper to taste, and chopped parsley.
While you're cooking the filling, boil water in a pot and drop in the chopped cauliflower. When it's cooked through, drain the water using a colander, and then mash in a large bowl with the Smart Balance spread, cheese, and salt/pepper to taste.
In a lightly-greased oven proof dish, spoon in the turkey/vegetable mixture. Top this with the mashed cauliflower, using a fork to draw ridges into the topping.
Bake for 25-30 minutes, or until browned. Serve hot and enjoy!
Variations: The last time I made this, I added some enchilada sauce while cooking the turkey, and it turned out great. Just make sure the mixture is fairly dry before you put it in the baking dish. Also, I imagine adding garlic to the mashed cauliflower would be quite yummy, though I haven't tried it.
By the way: remember I mentioned #cookchat the other day? I hear it's due to premiere on Sunday, April 11, at 8 p.m. CDT, so tune in for what I hope will become one of the most fun Twitter chats ever!