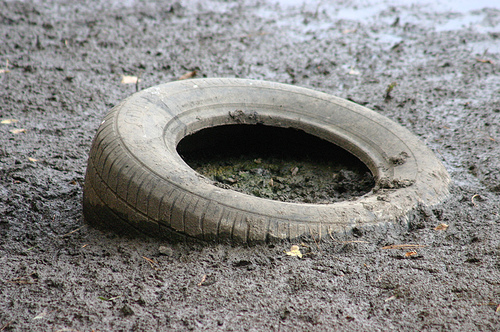 Guest post by Erica Holt; this is part of the Blogging for Grasshoppers series
Not overdrive, but under-drive
What can I say? It's getting near the end of the year, and I'm feeling a bit, um, drained. Are you?
If your creativity levels are on under-drive like mine right now, you might need a hand coming up with ideas for your next blog post.
Image: Lachlan Hardy via Flickr, Creative Commons
Wouldn't it be nice, for example, to get some audience-driven ideas without having to ask? Or to know what time of year your audience is interested in topics you cover?
There is a way. So if any one else's year-end thoughts are temporarily overtaken by holiday overeating, children on airplanes, and general survival, read on.
You May Have Heard of Google Insights
Google Insights for Search is a handy tool Google created to help marketers better understand searcher behaviors.  You can use it to compare search patterns across different categories, locations, and time frames. For those who haven't used the tool or need a quick review, check out this quick guide and short video from Google.
While search engine optimization professionals love Google Insights for keyword research, there's much potential in using this tool to test or generate content and post ideas.
How to Use Google Insights to Combat Writer's Block
Here's three among many ways you can use Google Insights to get you started on ideas for that next blog post (click on the images to see them more clearly; I had to re-size them because of the WUL theme).
1. Search by Category
Let's say you blog about the non-profit or charitable giving industries, and you want to write a post that resonates with your readers this time of year. Visit Google Insights.
You can ignore the first two columns, Compare by and Search terms.
Under Filter, select Web Search, the region you write for (selected Unites States but you can choose "worldwide" or any region), a time period (selected 30 days for timeliness), and your industry, Charitable & Non-profits (under Lifestyles.)


Below the graph, check out rising searches for the goodies. Rising searchers tells you what people have been increasingly searching for over the time period you select, and indicate growing interest in a topic.
Looks like people in the U.S. are feeling generous this year, with rising search for "toys for tots" and "soup kitchen" – great topics to work in to a blog post.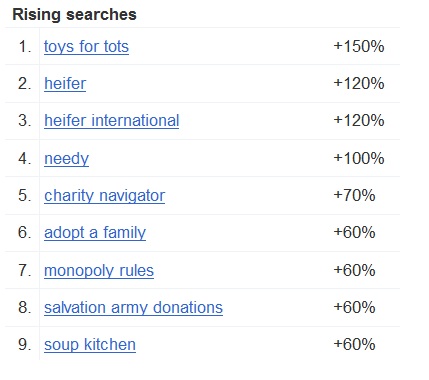 2. Test a Search Term
Perhaps you already have an idea for a post on "fundraising ideas," for example.
You can use Google Insights to learn time periods when people in certain regions are most interested in the topic, and get some ideas to refine your post.
In the second column, Search terms, type in "fundraising ideas." In the filter column, select Web Search, region (United States again), and time period (searchers since 2006 included).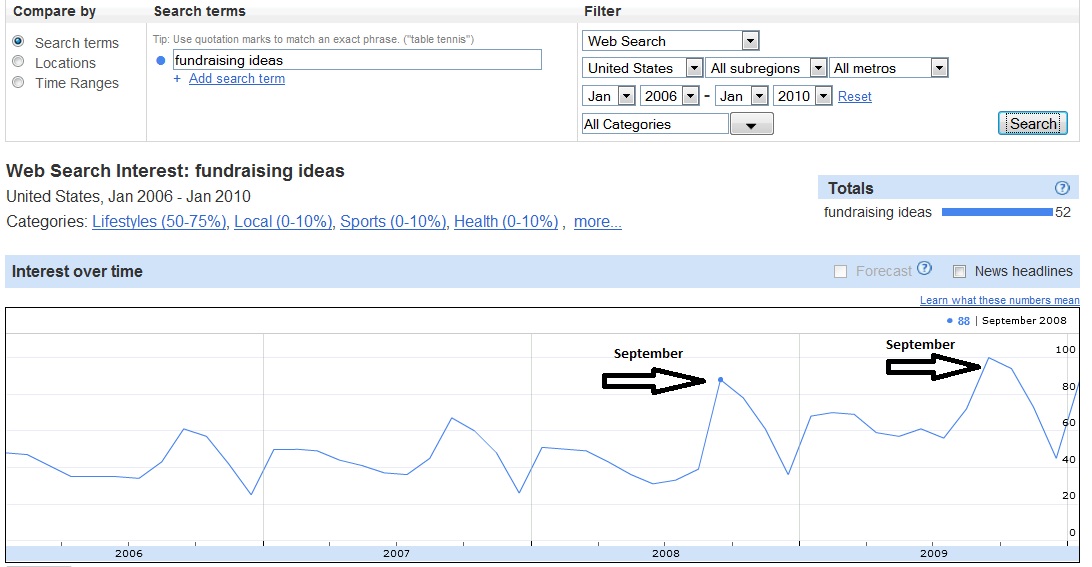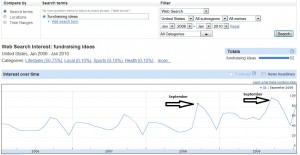 The spikes above? Searches for "fundraising ideas" peak in February and September, every year since 2006.
I don't know why this is, but I do know it's a good idea to run a post on this topic during one of those months, especially September, which ties to the highest spikes.
To check rising searches, I tested a shorter time period for the last 30 days.
In late 2010, the fundraising ideas zeitgeist is trending toward kids and non-profit fundraising ideas.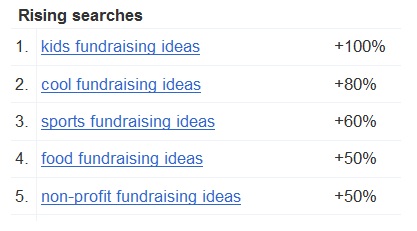 3. Search News Trends
You can also use the Filter Column to sort by Google Web, Image, News, or Product searches.
If you want, for example, to see what news searches are trending this year for content related to marketing, select News Search, your region (U.S. again here), the time frame (2010 selected), and category (Advertising & Marketing).


For 2010, rising searches in the marketing category include AdMob (mobile ad company owned by Google), social media, and strategy.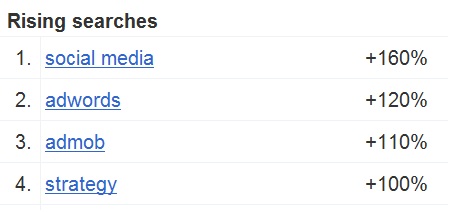 These seem like no-brainers, but could be fodder for a year-end review list or other more in-depth reviews.
This is truly just the beginning. You can also search and compare regions around the world and much, much more.
Any more thoughts on using Google Insights to get ideas for your blog? I'd love to read them in the comments.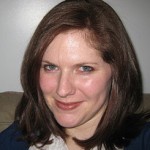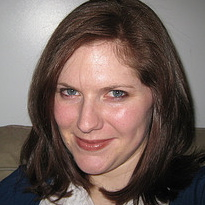 Erica Holt has more than eight years' experience developing digital marketing strategies for non-profit and public sector clients. She lives in Takoma Park, Md., with her husband and two young sons. You can catch up with her on Twitter or by email.