Guest Post by Howie Goldfarb
This post will depress all the Facebook Ninjas who've drunk the Facebook Koolaid.
Image via niallkennedy on Flickr, CC 2.0
I have been working with a new client since July. They are a service business. One that could have a vibrant Facebook community, if they could just get to that point.
It is a new business with no name recognition apart from the founders… and that too, just in their industry. The founders are industry heavyweights, with incredible backgrounds.
But their Facebook Page has just 23 fans so far. Three of those are my two Facebook accounts, and the third is that of my partner. And I post great content, and often.
So why doesn't the business have more fans?
1. With eight franchises in two states and many people working at the company, I am not sure if they asked their employees, friends and family of employees to "like" the page. Or none felt they wanted to Like it after they were asked.
2. Facebook does not allow you to contact people outside your own network unless you have an email list (unlike Twitter). We have some lists and sent out some invites (to around 350 people).
The invites are canned requests that give no reason to Like the page other than, "Hey, we're another one of your vendors that wishes you would talk to us on Facebook!"

We got zero Likes.
3. Most of the Likes we have are from people I connected with on Twitter on behalf of the client.  The problem is: if I follow you on Twitter, why should I also follow you on Facebook? I hate those DMs one is constantly getting to do so.
Now, you can post content on Facebook and crosspost it to Twitter, so that people who click see you have a page and, hopefully, Like it.
But that is extremely tedious work, not to mention sometimes people get upset if they click on a link that takes them to Facebook.
So what can you do?
1. Make sure that on your invoices, website, dealings with customers, marketing literature, email signatures, etc. you show you have a Page.
2. Ask friends, family, employees to Like the page. Ask your customers – directly – to Like the Page.
3. Pay for a Facebook ad campaign that targets the most likely prospects (who you think will convert to customers).
4. Run traditional advertising campaigns, and include either a call to action, or show the link, for the Facebook Page. You can easily set up an App on the page that gives coupons, or runs a contest for minimal investment (under $100 for two weeks). Wildfire is one of the many companies that offer third party apps.
On your Facebook Page you have two options for coupons:
This is from the Apps area (and it's worth re-reading Shonali's earlier post on making the most of the Facebook Apps):
This is from the status update box:
5. Have a product, service, business that will make it more natural for people to find you as they are conducting searches.
In our case, the client is not a coffee shop or retailer, so this is a real challenge until they have greater name recognition.
What about organic growth?
Since I have no additional support, I am finding growth hard. Why? Because the network is flawed.
Your posts do not get seen by everyone. People are already inundated with posts from brands; why would they want to see yours? And recent changes have made organic in-network growth almost impossible.
So should you decide to not have a Facebook presence? No; just the opposite.
It is free to have a Page. It's very easy to post some decent content twice a day. And while creating content takes time, finding content takes about 15-20 minutes a day.
Now you have a bulletin board that anyone can see, and come and ask questions on, so it is a simple and free customer service platform. The Page will show up in Google search results. Sometimes people will reach out on Facebook because they a) don't want to give you their email address, or b) it's not urgent enough for them to make a phone call.
Finally, if you are not consistently active, they will not Like the Page. If I see you posted just three times in the last two months, why would I come to your page?
The truth is, to grow a Facebook community you must bring people from outside Facebook into your Page. But once you start growing your community, you will find many benefits to your business, especially now that social media allows your customers to participate in your business directly on a personal level.
Remember that old saying, "Know your customer"? Well, now you can do that much more easily, and they will know you better as well.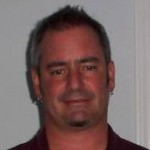 Howie Goldfarb is Vice President of Marketing and Corporate Strategy at Web Choice Consulting, a full service integrated marketing and Internet agency. He had a 14-year career in direct B2B industrial sales before deciding to lighten up his dreary work life and move into advertising/marketing. He has a CFO's view of marketing, bringing a dose of reality to the confusing world of jargon, spin, and hype. He currently lives in the Green Mountains of Vermont and is still seeking his first moose sighting.