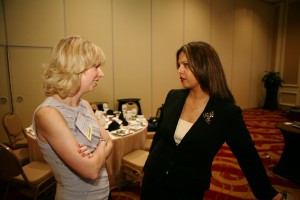 It really does take a village
This past Tuesday saw the culmination of IABC/DC Metro's 2010 Silver Inkwell awards.
And by that I mean the result of the blood, sweat and tears of the 130+ entrants, the two co-VPs of the program, our chapter administrators, my entire board… and me.
Boy, am I glad it's over!
Not because it was something I was dreading
but because it took a LOT of work to coordinate and pull off.
I'm very proud to belong to an association for professional communicators that puts so much emphasis on how communication impacts business objectives, which is why I love our tagline, the "signature of excellence."
And it paid off.
We had a terrific event. Here's a peek.
[cincopa AEMAWUa4CUky]
Many thanks to all, including the Hyatt Regency Bethesda for giving us a great space and all the settings for a wonderful event, our chapter management firm, Core Association Services, our sponsors, Capitol Communicator (publicity), Colburn House (design), ColorCraft (collateral production), Dimension (award design and production), Marvin T. Jones & Associates (photography) and Yayastream (live-streaming), Dr. Mark Drapeau for the thought-provoking keynote, and my entire board.
Y'all rock.
And if you really want to relive the evening, you can, thanks to Yayastream.
All photos courtesy Marvin T. Jones & Associates