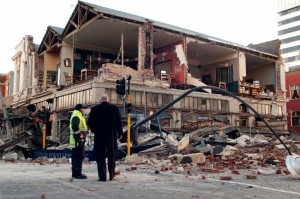 Guest Post by Steff Metal
Two weeks ago,
the city of Christchurch, in New Zealand, was recently hit by a disastrous earthquake.
The city had just begun to recover from an earthquake on Sept 4, 2010, and over 5,000 aftershocks, when this quake – much shallower and more destructive – hit.
Photo: Fairfax via theage.com.au.
The death toll currently stands at 166, with over 50 missing people still to be accounted for.
Some parts of the region are still without power, running water, and phone services.
Thousands of people have lost their homes, and the central business district is in ruins.
As an Aucklander, I am lucky enough to be far enough away not to have felt the quake.
But to see something so sudden, so catastrophic happen in your own country, in New Zealand – the safe little paradise at the bottom of the Pacific – it makes you truly appreciate what you have, and how quickly that can be ripped away.
News or disaster porn?
One thing incidents like the Christchurch earthquake bring to light is the intensity of our lust for news media.
Both news channels in New Zealand have been running round-the-clock footage of the devastation.
The newspapers print special editions and update their websites every few minutes.
Practically every radio station has turned into a talkback with people ringing up to share their stories and opinions.
This coverage continues night and day, even when there's nothing new to report.

Where does it stop being news footage and start being disaster porn?
I find the TV coverage hard to stomach (I don't normally watch TV news anyway).
So I've been keeping abreast of the quake updates via social media.
Facebook feeds have been churning with news stories, from heartwarming footage and tales of survival, to warnings about scam sites and reports of police capturing looters.
Social media is being used by New Zealanders to help them deal with the quake.
On Twitter, the hash tag #eqnz flutters constantly with updates from those in the area, bringing you live updates of people finding their loved ones, discovering their destroyed homes, and dodging pools of liquefaction as they try to flee the city.
It's heartwarming, horrifying … and addictive.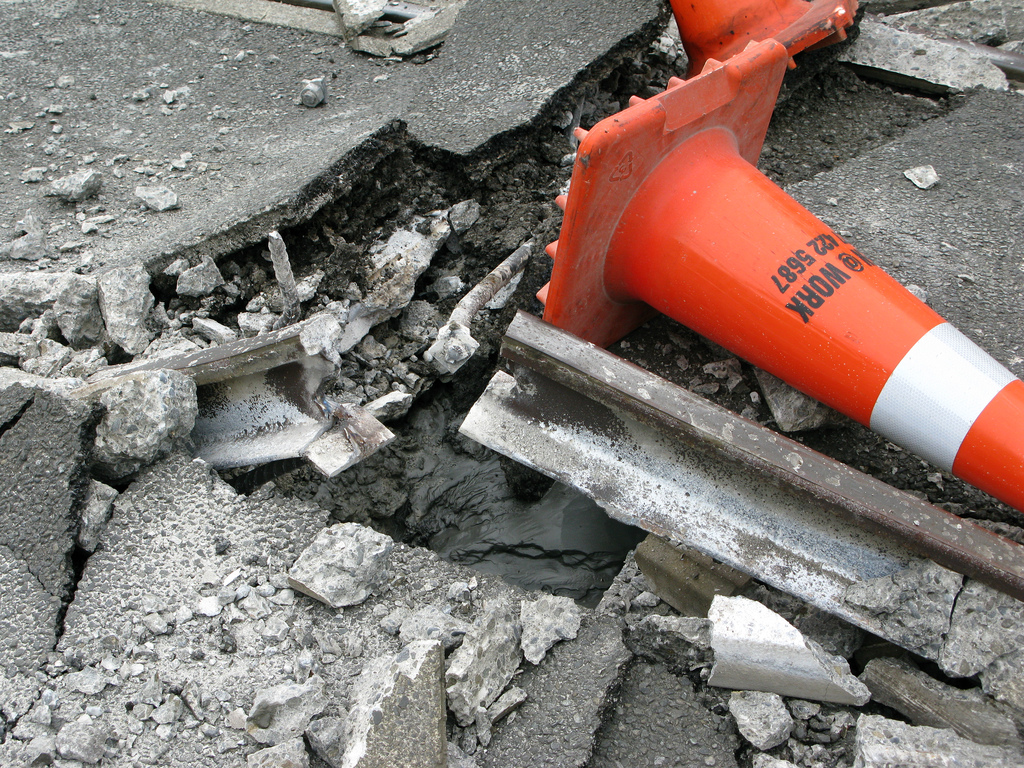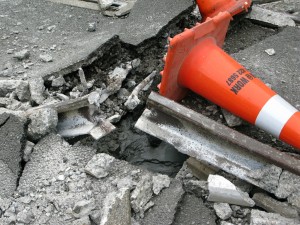 Image: Sharon Davis via Flickr, CC 2.0
Remarkable stories of bravery and human resilience
have come to light, including people using their cell phones and Twitter to direct rescuers to where they were buried.
Others all across New Zealand have used Facebook and Twitter to organize fund-raising efforts to get the much needed money to the city.
Social networks have effectively spread civil defense warnings and pleas for New Zealanders to keep the cellphone networks clear for emergency calls much more effectively than any other media outlets.
If this earthquake had happened a hundred years ago
news might take days to reach us, and fund-raising efforts could take months to organize.
People trapped in buildings would have no way to contact their loved ones, and many of those who were rescued might have died.

Civil Defence responses would have been slower.

People searching for missing family and friends might not have found them until it was too late.
That's the insane power of social media for good.
And yet, it is a double-edged sword.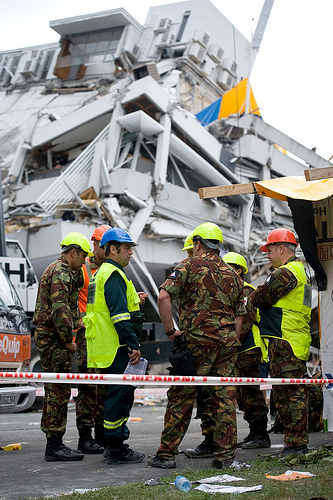 Misinformation was spread, even from major news organizations like TV3, who repeatedly mispronounced "liquefaction" and confused civil defence warnings.
People have been using the #eqnz tag to promote their businesses, or set up scam websites or host Earthquake "sales."
News media were so desperate for soundbites they were shoving microphones under the noses of sobbing people only just pulled down from falling buildings.
People are using articles about the earthquake or posting news about the earthquake with the specific purpose of directing Internet traffic to their website.
People are writing controversial opinions about the earthquake for the same purpose.
And, a particular pet hate of mine, people updating their Facebook statuses with generic, chain email-esque messages of support and condolence, who think this is helping.
Christchurch doesn't need Facebook fans or for people to wear Canterbury colors – they desperately need funds so the Red Cross and Civil Defence can do their work.
Image: New Zealand Defence Force via Flickr, CC 2.0

As users of social media, we have a responsibility to ourselves, and to the people we interact with to retain our integrity, especially in times of disaster.
It's these terrible disasters which bring out both the best and worst of humankind.
What we say and do on the Internet can have real life impact.
What we say matters.
What we say can save lives.
Let's make that impact count.
You can donate to the Red Cross through their secure website. Beware of donation scams, including a site that looks EXACTLY like the Red Cross site. More info HERE. You can get up-to-date-facts on the Christchurch earthquake HERE. If you're trying to find people, look at Google's people finder page HERE or use the #eqnzContact hashtag on Twitter.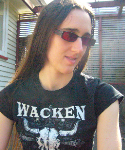 Steff Metal is a writer, artist and heavy metal maiden living in NZ with her cantankerous drummer husband and their medieval sword collection. Join the Grymm & Epic community for creative entrepreneurs, or read her heavy metal blog on Steff Metal.