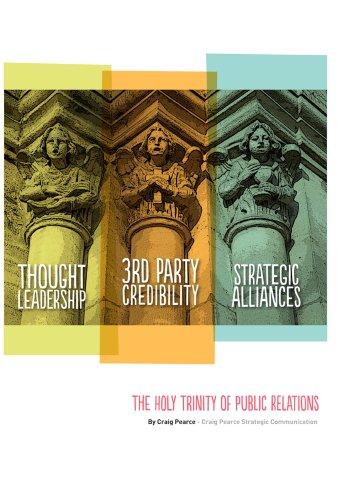 Guest post by Craig Pearce
Thought leadership is widely practiced by organizations seeking to differentiate themselves from peer organizations, enhance their reputation and gain consistent coverage in targeted communication mechanisms.
The priority mechanism is often mainstream media (although this is being somewhat usurped by the rise of social media).
Illustration by guydownes.com.au ©
Characteristics of excellent thought leadership tend to be originality, boldness and worthiness (i.e. topics that are weighty and that target audiences are likely to be interested in).
How does thought leadership aid in differentiation?
Thought leadership is a range of platforms or topics that an organization and its leader(s) develop and speak out on that characterize that organization
The platforms are chosen, partly, to help clarify what an organization stands for or represents, and provide points of difference to its peer organizations
Inherent within thought leadership is a value-adding approach that is predominantly not self-centred or self-serving
An organization's vision and core values are ideal factors to subtly weave into thought leadership platforms. Please do not, however, bang on about them. No Bible-bashing!
Building an organization's reputation is a primary reason for building the thought leadership pillar:
The inherent leadership dimension of thought leadership is an effective means of enhancing reputation
Building an organization's reputation positively impacts its brand and helps improve tactical sales-related activity and outcomes
The momentum generated by an enhanced reputation and visibility in the media and other forums will make it easier to place further thought leadership content.
It has a good chance of also leading to requests for further thought leadership content or commentary on key platforms relevant to the organization (an old school viral characteristic).
Should there be one or many thought leadership activists for PR?
Control over the "brand" and reputation has often prompted organizations to stick to their single leader being the person who represents its thought leadership.
From a brand perspective this means consistency. From a reputational point of view, it has meant less likelihood of mistakes being made and, often, a high degree of refined articulation.
I do not believe this is the best approach to take, however; a belief that has become even stronger since the emergence of social media and content marketing.
There are numerous advantages to having more than one employee provide and/or be a "front" for organizational thought leadership:
It provides a greater breadth, depth and quality of thought leadership content
It allows for greater customization and relevance of thought leadership for segmented target audience groups
It is a risk management approach for the brand, as it minimizes the damage that occurs to the brand if the "thought leadership employee" leaves the organization
If one "thought leadership employee" finds it challenging to make the time to contribute to the program, there are other options to keep the momentum rolling
It helps humanize the thought leadership for its relevant target audience segment, because it can use the person most actively involved in that market segment
It can inspire employees and help them become stronger brand ambassadors
It also helps humanize the brand by having more people associated in high-level communication and engagement roles, and not restricting it to a more distant, CEO-type personage
What about you: what has your experience with thought leadership led you to think on the topic?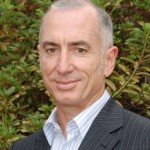 Craig Pearce is an experienced corporate communication practitioner, who recently released a free white paper, "The Holy Trinity of Public Relations," of which this post is an excerpt. The white paper provides an overview of the strategic dimensions of, and practical implementation tips on, thought leadership, 3rd party credibility and strategic alliances.