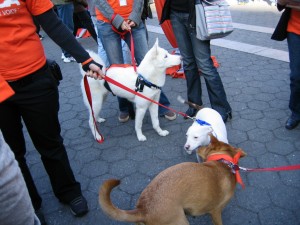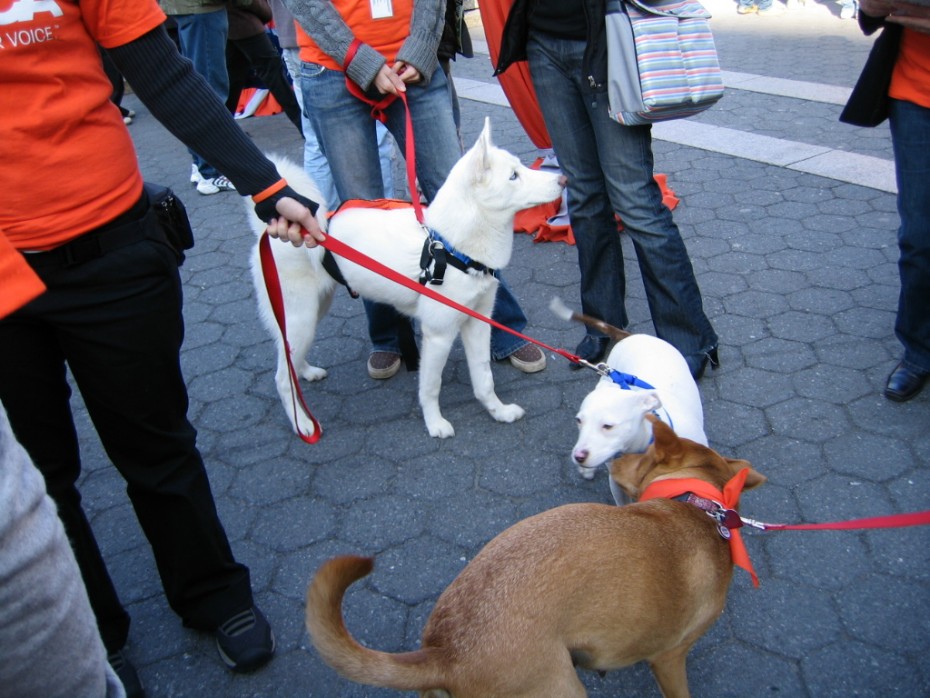 Apart from bringing #allthefeels, is it at all possible for puppies and kittens to give Social PR pros lessons on becoming influential?
As the ASPCA marks its 150th anniversary this Sunday, I couldn't help but reflect on what I learned during, and after, my time at this extraordinary institution.
First, a ride down Henry History Alley
Henry Bergh, the scion of a rich shipbuilding family, founded the American Society for the Prevention of Cruelty to Animals 150 years ago on April 10.
But he didn't plan on doing this. By all accounts, Bergh wafted through life pretty much doing what he wanted simply because he could, until he found his calling in, of all places, Russia.
At the time, he held a diplomatic post in St. Petersburg. Riding down the street one day, he became irate at the sight of a teamster flogging a horse, struggling to escape the mud in which it was stuck. That unleashed something in Bergh, and about three years later (1866), the ASPCA was chartered.
Two years or a lifetime
I worked at the ASPCA 10 years ago, and for just over two years. But some days it seems like just yesterday.
Those two years might as well have been five (or seven), given the extraordinary progress we made in raising the organization's visibility and profile during some of the most turbulent times in animal welfare (to cite just two: the 2007 pet food recall and Michael Vick case).
I learned so much while I was at the A. I'm very proud of the work my colleagues and I did all those years ago, and I'm very proud of the work they continue to do.
And as I look back, here are three things hanging around puppies and kittens taught me about becoming influential… even though I didn't know it at the time.
1. Influence doesn't necessarily come with age. It comes with passion and motivation.
Henry Bergh was 50 when he founded the Society. Today, to see highly active and influential people of that age is completely unremarkable. But back in his day, he was well over the hill, and could easily have finished out his life being written off as a dilettante.
Yet, a chance encounter unleashed his life's great passion – and work. And not only did he found the ASPCA; he went on to also found the Society for the Prevention of Cruelty to Children.
Bergh's efforts weren't always appreciated. He was as often called a "meddler" as a "reformer."
But he didn't care.
And, as a result, he created not just one, but two of the great organizations of our time.
Takeaway: Find what fuels your soul, and do that. That is where, and how, you will become influential.
2. Creativity begets attention, which begets influence.
For much of its existence, the A relied on its historic position in the industry (and this country) to receive donor dollars. This worked for a while – a long while.
But as we started coming into the modern age of communication and fundraising, it found itself at more and more of a disadvantage vis-Ã -vis other national animal welfare organizations, as well as local/regional ones (because most people have no idea that their local SPCA is not officially affiliated with the A).
That was part of the reason I was hired in 2006, along with two other extremely talented and creative PR professionals; to make over the organization's PR function.
We got to work, and as our (new) department started evolving, we were given more and more freedom to excel (or rope with which to hang ourselves… all depends on how you look at it!).
Part of this creative momentum resulted in the first-ever "ASPCA Day" on April 10, 2007. This was literally a day we created – out of nothing – to celebrate the ASPCA's founding.
My former colleague, Melissa Treuman, pretty much made this thing happen.
From a carnival in NYC's Union Square that featured – wait for it – a free concert by Blue Oyster Cult ("More cowbell!");
to getting the Empire State Building to turn orange that night once the switch was flipped (see pic);
to coming up with ideas on how to energize our community around ASPCA Day …
… she came up with many, and coordinated all, the aspects of this event … that simply didn't exist prior to us deciding it should.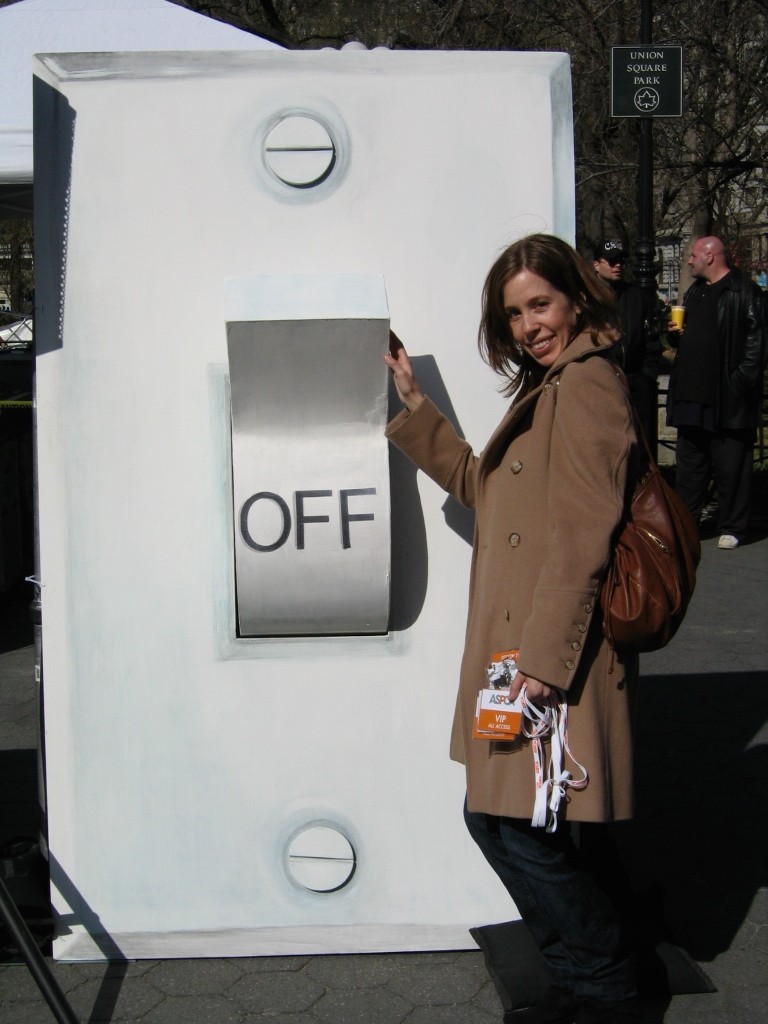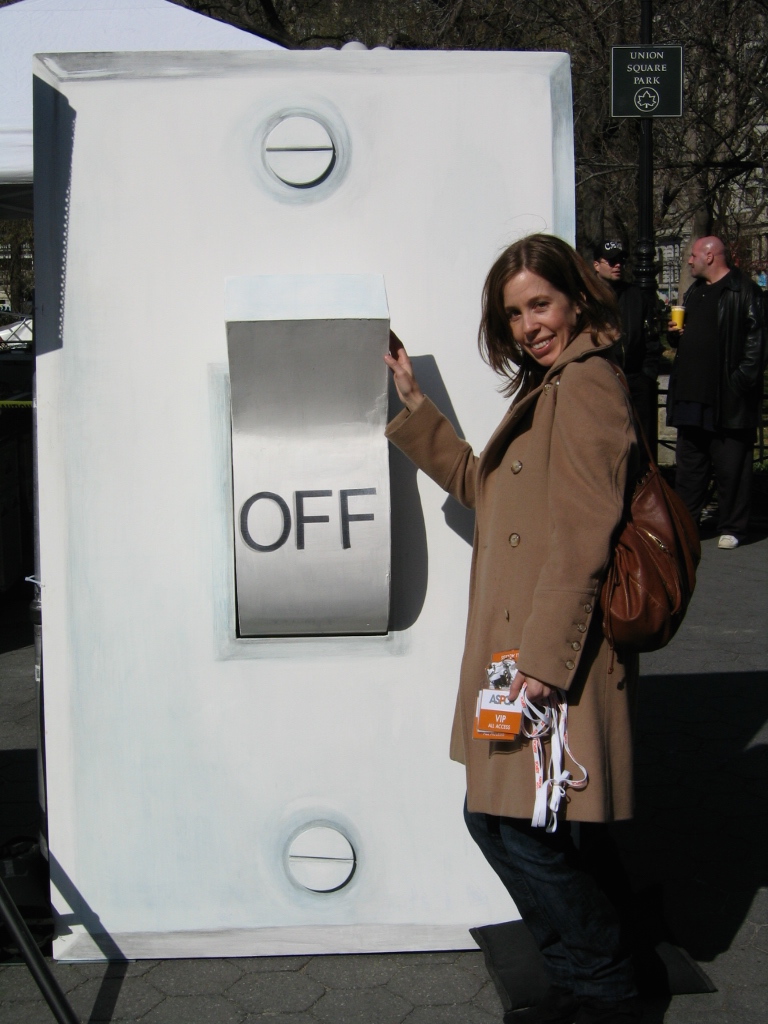 Takeaway: Channeling your creativity can have remarkable results; results that even you may not foresee. And what you create can take on a life of its own.
Since 2007, the A has gone from strength to strength in making ASPCA Day more of a "thing." And now… it's really a "thing."
To that end, if you're in NYC this weekend, check out the A's NYC Paws Parade, and much more, my former colleagues are really ripping it up. Puppies ftw!
3. Engaged communities do much more than participate in your initiatives. They lift you until you are truly head and shoulders above the rest.
I truly believe that a Social PR approach is the most effective and rewarding way to practice PR today.
And as I look back, the seeds of that approach were sown long before, but really started finding a home at, the A.
It didn't matter whether it was ASPCA Day, or the pet food recall, or ASPCA Mission: Orange (which was a flagship initiative we launched in 2007, to create a world where every adoptable pet finds a loving home).
Instinctively, even if not explicitly, we gravitated towards a community-based and community-fueled approach.
We didn't have data to back up our approach – sacrilege, I know! But we also knew that if we didn't try this, we'd never have the data.
Fortunately, we'd started drawing correlations between our traditional PR work and fundraising, showing how we were supporting revenue goals (I go into this in detail in my Master Course), to the extent that senior management trusted us to make the right mistakes.
Keeping our community's best interests at the heart of our work – whether it was making sure we were providing the best information available during the pet food recall (heavy, serious stuff), or encouraging them to "share their orange" for ASPCA Day (light, fluffy stuff) – was how we began and ended every day.
Takeaway: If you focus your work around serving, and doing the best you can by your community, your work will be elevated greatly. And that is the first step to becoming influential.
Puppies & kittens #ftw
Yes, they're warm and fuzzy.
Yes, they're cuter than Amy Adams in "Enchanted."
But I could never have foreseen just how much puppies and kittens (and horses, basically all creatures great and small) would teach me about so very, very much. No doubt they will continue to do so.
And for that, I am very, very grateful.