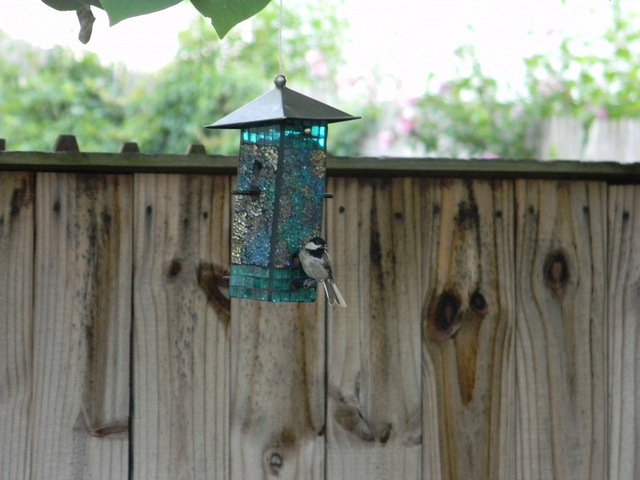 For those of us in the U.S., we are heading into the Memorial Day weekend, and the unofficial start of summer. Some of you might be taking vacations that are kicked off by the long weekend, and some of you might be making a weekend getaway … like me. No, I'm not telling you where I'm going, it's a getaway!
I can't tell you how excited I am … I haven't had a vacation in almost six months and I need a few days off.
Let me repeat that, with periods for emphasis.
I. Need. A. Few. Days. Off.
There, that feels better.
The question
Not that long ago, over on Facebook (have you liked the SBC Page yet, btw? No? I'm crushed!) we asked some folks what they like to do over a long weekend. Here are some of the answers (thank you Brian Vickery, Melissa Connolly, Jeri Wigdahl and Ian Cleary for playing along):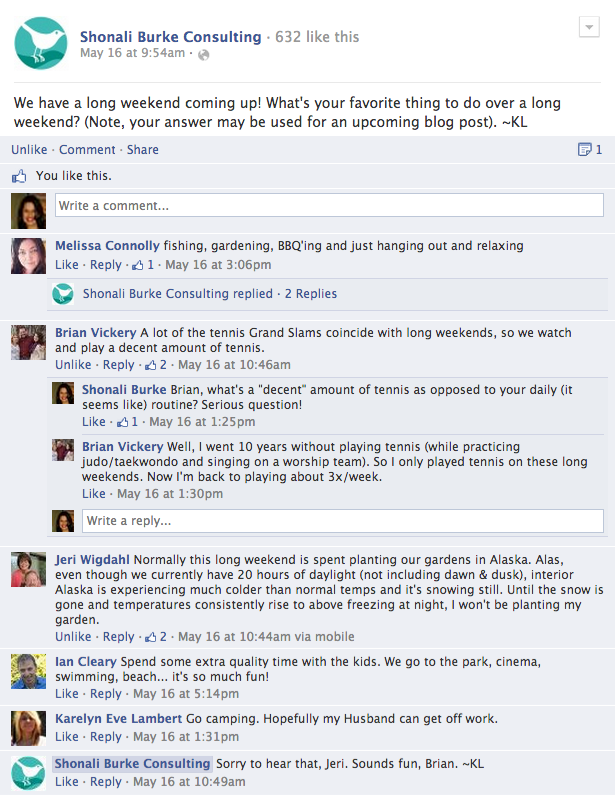 Note not a single person said, "Work more." I have no doubt that some of us might do some work over the weekend, but I for one, hope to do none at all. I love my work, but I love it more when I get a periodic break from it. And by that I mean a real break, not a fake break where I'm constantly peeking at my iPhone, even though it is named Patti.
A holiday
So in that vein, WUL is going dark tomorrow through Monday (Memorial Day). We'll be back on Tuesday with a new posting schedule until we figure out our blogging sweet spot … or, until the current sweet spot becomes unpalatable and we need to change things up again.
Yes. A blogging holiday. Just like my friends occasionally take (and that I've taken in the past as well). Once in a while, it's a smart thing to do.
A new posting schedule
I asked you a question earlier in the week, and some of you responded (thank you!)… and for anyone who still feels like answering, I'd love it! But the sense I get is that you care more about quality than quantity, and you don't want the team or I to burn out from the anxiety of "having" to post to WUL.
So, beginning next week, we're going to try a new posting schedule: three times a week, on Mondays, Wednesdays, and Fridays (and if any one of those days is a holiday, we'll post before/after). We'll try to do a weekly roundup on Mondays, a guest post on Wednesdays, and a post from me on Fridays.
This way we can focus on quality content instead of posting for the sake of it, and my guest bloggers will get a bit of a reprieve from my frantic cries for posts! We'll see how this works… maybe there will be the odd extra post here and there too, but I don't know right now. I do know that dialing down the frequency will take some of the anxiety of publishing regularly to WUL away. That is a good thing, since I shouldn't be anxious about a blog, and community, I love.
So, to all of you also getting ready for the holiday weekend, have a safe and happy one. To those celebrating life in general – way to go!
And thank you, as always, for walking the same road as WUL. We really, really appreciate you.