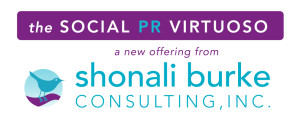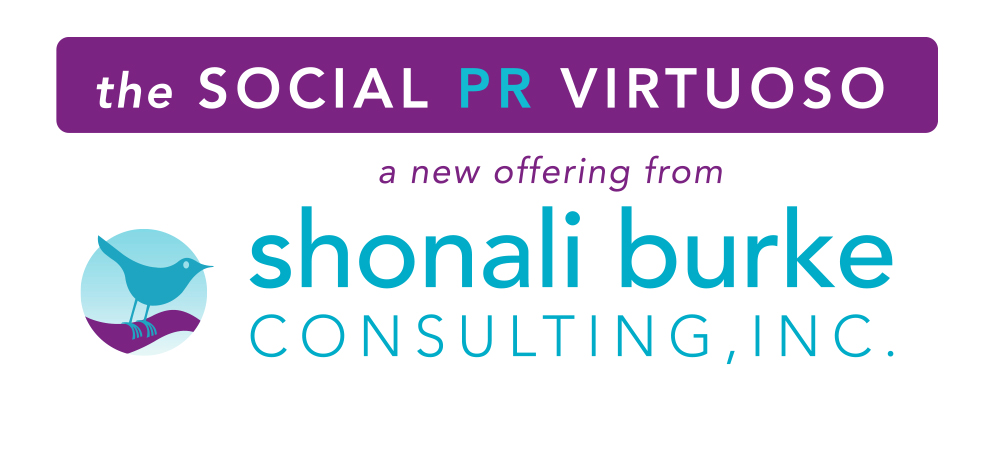 Drum roll, people! My VERY OWN online course is here!
Yes, I'm excited… that's putting it mildly. After just an incredible three-day live online mini-training this past weekend, I unveiled …
… my brand new, 4-week online master course: The Social PR Virtuoso.
I have been wanting to do this for YEARS, and finally, finally have made the leap of faith. I can't even describe how it feels… if Dorothy was being carried by 500 flying monkeys she couldn't be higher than I am, simply on life!
I really really REALLY want you to check out the page that tells you all about it, so please do click through. But very quickly, here are the deets:
it's a 4-module course, soup to nuts (who made that up? It's stupid but it's what's in my head so I'm going with it) on Social PR the way I practice (with clients) and teach (with my students & in my workshops) it
it has everything from getting started (smart research etc.) to messaging to content to media relations to metrics… I told you, it's how I practice it!
it's online, on-demand (take it when you want/need) with NO requirement to finish it at or by a particular time
there are 25+ workflows, hacks, recipes, mind maps, and formulas that I have developed over the years, and that I'm sharing publicly for the FIRST TIME EVER
lifetime access – read that again: lifetime access, it will NOT disappear once you've registered
a one-time fee of $399, which people who have already signed on have told me is crazy low… and I agree, but I want my course to be affordable for folks who are serious about their professional development but don't have a huge budget. To put that in perspective, that's less than $8 a week.
I'm closing enrollment at 11:59 pm ET on Nov. 30. And I'm not changing my mind about that.
If you attended my weekend mini-training, you already know how valuable that was.
If you didn't, here's what Kristy C. had to say about it:


and Veronica S.:


It was also a lot of fun, because we talked about pot roast and camel toe and phantom farts.
Heh! See what you missed if you didn't come? (Btw – if you registered for the mini-training the replays are good through 48 hours following each session, so hurry up and watch at least Days 2 & 3).
I could go on and on but I won't, because I know you're smart and get the picture. So please go visit the course page and, if you like what you see, join me in becoming a Social PR Virtuoso!