Estimated Reading Time: 6 minutes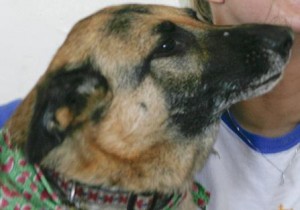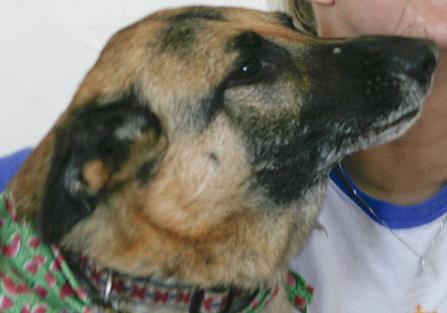 When I started blogging about Darby the German Shepherd a little under a month ago, I had no idea if my question, "Can Social Media Find Darby a Home?" would be answered, let alone in the affirmative.
(If you're catching up on the Darby story, you can find the earlier posts at the bottom of this one. In a nutshell, though, Darby's a beautiful GSD who used to belong to my husband's late uncle, who lived in Portland, Ore., and died suddenly on vacation in late April. My mission in life since that time has been to find Darby a home.)
I am SO happy and relieved that finally, the answer, is a resounding "yes." Last night, Darby went home with Ron and Shawnee Ostrom, a lovely couple who live just outside Portland with their two sons, Garrett and Blake. The Ostroms were one of many animal lovers who saw the story Portland's KOIN-TV did on Darby last week. After several rounds of meeting her, talking with the folks at Townhouse Pet Care Center and myself, it was clear that not only did they love Darby – but that Darby loved them.
KOIN-TV did a follow-up story on the Darby "chronicles," as I like to call them, last night. You can see just how happy Darby is.

You know how it is when you've been working on something really hard, and then it all falls into place and you can't quite believe that it's over? I feel a little like that right now. I just wish Tom (our late uncle) could have seen all this. I think he'd have been tickled pink. (Of course, if he were here, none of this would have happened, so it's a moot point. But you know what I mean.)