Estimated Reading Time: 3 minutes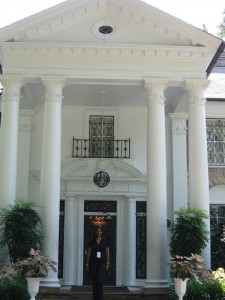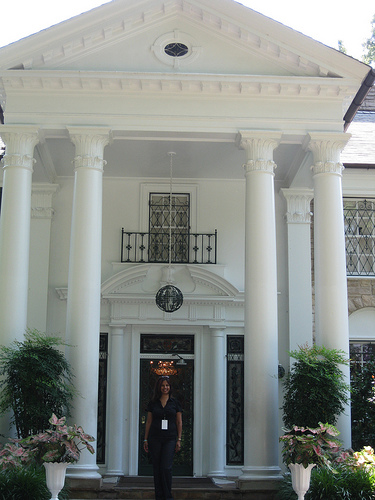 One of the things that struck me about Elvis' former home on our recent road trip through Tennessee was just how comfortable it looks.
Graceland's certainly an imposing structure when seen from afar – or even the front. But once you get inside, the rooms aren't vast and the furniture looks really comfy. It doesn't look too much like a rock star's home, unlike some of the mansions you see on Cribs; it looks like a place you'd want to hang out in.
So this week, I'm highlighting five of my Tweeps in the greater marketing communications community who aren't just rock stars at what they do; but more importantly, they're good, honest people whom I feel comfortable with.
1. Robin Lane (@robinhlane). I first came in contact with Robin a few years ago while she was still at Vocus, and have been a fan ever since. She's an amazing PR professional but more than knowing the mechanics of the business inside out, she builds and maintains relationships.
2. Arik Hanson (@arikhanson). Arik and I started "talking" on Twitter, and finally met at BlogPotomac earlier this year. Boy, is he a nice guy! He knows who he is, but he won't beat you over the head with it. And that's saying a lot for someone of his caliber and standing in the community.