Estimated Reading Time: 5 minutes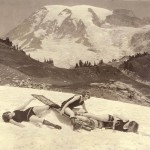 I've been known to "occasionally" jump on my soapbox to rail against everything from students' inability to write coherent sentences to public transit systems' inability to provide anything vaguely resembling "service."
I've also been "gently" encouraged to "ease up on your expectations, Kirk" by any number of professional colleagues…as well as students.
Unh-unh. Not gonna happen.
My Public Relations Concentration students (and others) at Curry College have gotten used to seeing circles, underlines, question marks, and various other editorial notations including snarky comments on virtually every paper that they send my way.