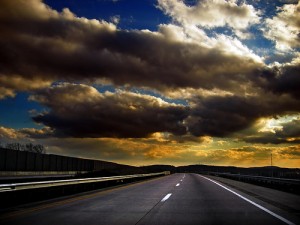 Guest post by Nick Kellet 
Innovation often comes from combining or subtracting or inverting existing ideas or processes. This process is well articulated in Thinkertoys by Michael Michalko.
Image Credit: Nicholas_T via Flickr, CC 2.0
There's lots of great examples, but here are four:
Combine: gas engine + battery power = hybrid car
Subtract: remove the keyboard from a Blackberry and you get an iPhone.
Add: Add more screen to an iPhone and you get an iPad.
Invert: Priceline. You name your price and the hotel picks you.
So, when it comes to blogging and guest posts, it should be no surprise that these two can be combined to create a good effect. You can place a series of blog posts on disparate blogs as guest posts.  It's a simple, effective, and scalable way of creating reach and exposure for your brand.
There's a lot of value for everyone involved.

Blog series provide real value by making your content more accessible and to a different audience;

Guest posts give you an outreach mechanism and help create back links to raise the authority of your blog; and

You can link back to the different blogs inside each post as well.
There's not much more to it. It's a very simple idea. It may take a little more organizing than placing a single guest blog post, but the effort pays off.
This post is, in fact, part of a series of guest blog posts that happen to be on the topic of "Blog Post Series."  You can't describe an idea without putting it into action.  And so this post is just that – a guest blog post in a series on the "Topic of Blog Post Series."  The other posts are listed here. You can extend the list at any time, so you don't need to worry about getting agreement from different blogs to host all of your content before you begin.
[listly id="1nP" layout="full"]
Of course, while we're in innovation mode, there's another inversion you could try.
A multi-author blog post series

Create a series and invite other bloggers to write their own post on their personal blog. Sometimes, this is called a "blogging carnival." This is essentially a distributed blog post series where the bloggers post on their own blogs. The main value of both examples is that you are coaxed to connect with other bloggers.
The upside here is simple. Multiple bloggers to collaborate on cross-promoting the content. Guest post and blog post series are a great way to make friends.

So what's stopping you? What variation can you dream up?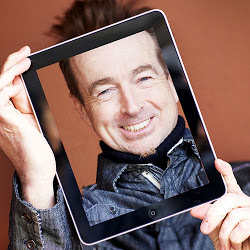 Nick Kellet is co-founder of the social curation platform Listly, that combines crowdsourcing, content curation and embedable lists to drive high-level community engagement, live inside your blog posts. Connect with Nick on Twitter, Linkedin, Facebook and G+, and follow his writing via his other guest posts and on his blogs at NickKellet.com and blog.list.ly.