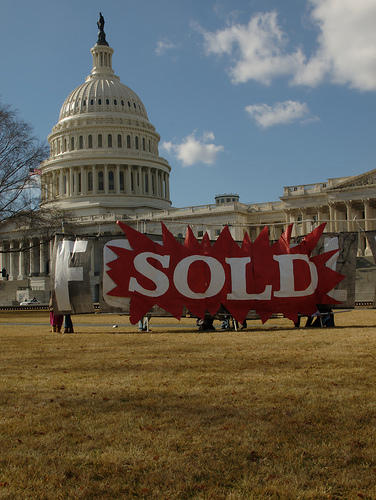 I wrote a post about the potential of Twitter to buy TweetDeck just two weeks ago. (To be fair, that first posted on my employer's blog.)
In any case, a "what if" scenario has become a reality with an offer ranging between $40 and $50 million.
So what happens now?
A lot of doom and gloom if you believe the people over at TechCrunch (they also broke the story that a deal was done between TweetDeck and Twitter on Monday).
I don't buy the doom and gloom declaring the end of TweetDeck.
If Twitter bought TweetDeck just to shut it down, then Twitter won't be around this fall.
While Twitter is valued in the ballpark of $4 billion, much of its cash flow is in the form of investors.
If I'm an investor, and I see Twitter essentially take a pile of money and light it on fire, I tell Jack Dorsey thanks for the memories and take my money elsewhere.
That's why TweetDeck isn't going anywhere and won't undergo any major overhauls.
TweetDeck is going to change somewhat, there's no doubt about that.
Much like Twitter's native mobile apps, you'll begin seeing advertising in all forms of TweetDeck; or you'll be able to purchase an ad-free version of it.
I do think the latter there is highly unlikely, though.
Given the reputation TweetDeck has of being the favorite service of high level influencers, the value of selling ads to be put in front of those folks is far more lucrative than a $5 or $10 one-time fee for the app …

… not to mention in front of the millions of people already using TweetDeck.
Twitter has absolutely nailed the culture of its service, however. I think we can all agree the actual UI of Twitter sucks.
The people at TweetDeck have created the best all-round service for posting to Twitter. So, what Twitter should do is wave good-bye to its own native apps (save for its website of course), re-brand TweetDeck as Twitter and push it to all of its users.
TechCrunch called this "a defensive move for Twitter," and TC is absolutely right. Twitter could not afford to have TweetDeck be acquired by UberMedia.
That may not have been a deathblow for Twitter, but it would not have been the cause of an office party at karaoke night either.
This ensures Twitter controls its most valuable users, and can now monetize them. I don't see Twitter wanting to drastically mess with TweetDeck.
Why risk upsetting a large and vocal segment of your user base?
I'm expecting ads on TweetDeck by sometime this summer, and that's A-OK with me as long as they aren't intrusive. And they won't be, because the ads on Twitter's own apps right now aren't intrusive (even if the UI leaves something to be desired).
There is one thing I'm hoping they do add: analytics. I'd even pay a certain fee for access to those numbers, much like HootSuite users do.
What do you think? What will Twitter do with TweetDeck?
Image: takomabibelot via Flickr, CC 2.0