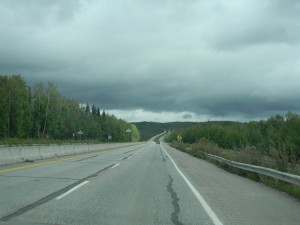 I had a marathon "start getting caught up on WUL" session yesterday (in fact, I'm typing this at 3:30 am today, though you won't read it for a few hours more). You know the drill, if you publish a blog (especially one with multiple contributors), tweak this, clean up that, etcetera etcetera.
Part of that entailed going through several old posts from the WUL team members, and as I was doing so, I realized that they all have dominant themes.
Kirk Hazlett's posts, for example, often reinforce the strong customer service element in good public relations and how, while "it's not rocket science," it does take hard work.
Howie Goldfarb is our contrarian – and I say that in a good way. Whether he's talking about Apple or Facebook (oh boy, Facebook), he's the one looking at things from a different angle.
Shanan Sorochynski's posts show clearly how she's someone who figures things out. She fixes things.
This is not to say any of their posts are boring, or that they are predictable.
On the contrary; as I was reading through their posts (as well as those of the other remarkably talented bloggers I'm so proud to host here), I was struck by how, despite using different examples, or sharing different stories, there were dominant themes for every. Single. One of them.
Which made me wonder: what's my theme?
I think my theme is connection. That's what my very first post was about, and that's what I keep coming back to, when I write, or teach, or work with clients, or speak.
For me, life is about making connections. Not just connections for myself, but connections for other people as well. I don't think I could stop doing that if I wanted to, it just… happens.
And it gives me such joy. I think that's why I do it.
Which is why I think the theme for this year's TEDxAdamsMorganWomen event – "the space between" – resonated so strongly with me.
The reason I love working in the field of public relations and digital media is that I love seeing how people use the communication platforms of their times to transcend space, time, and distance, and do extraordinary things.
And they are able to do those extraordinary things because they make the right connections. Usually with others, but often with themselves, their dreams, their desires.
So that was what my talk was built around. Many of you wanted to know when it would be online… and now it is! Here you go:
I was truly honored to speak at this remarkable event; it will forever be a highlight of my life.
Not just because it's such an esteemed forum, but because of the connection I felt with the other people in the room, and the many relationships I know will grow out of that single afternoon.
Life is really amazing, isn't it?
What's your theme? And don't tell me you don't have one, I know you do. Do share, I'd love to know!