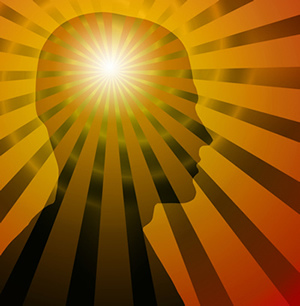 Social media is an interesting animal.
We talk often – myself included – about using it to build relationships, about getting to know one's community, about deepening human interaction.
Yet how much do we really know about the people behind the avatars?
I was thinking about this yesterday, when I realized that someone whose path crosses mine quite often, has "another life" I knew absolutely nothing about.
It's quite remarkable, and I was floored when I found out.
Image: digitalbob8 via Flickr, CC 2.0
And that made me think some more: what is the hidden remarkability in the lives of those we encounter every day – or, at least, every few days – in social media?
We think we know them.
But do we really know them?
So I asked the question: "What remarkable thing have you done that your social networks do NOT know about you?"
Here's some of what I got in return.
Jason Parker, who would otherwise be simply a "Gen-Y connector," co-founded a generative anti-poverty program in Pennsylvania's poorest county.
Narciso Tovar (a regular WUL contributor) had his head shaved some years ago on Good Morning America to help raise money/awareness for cancer in children.
Gini Dietrich of Spin Sucks went to college on a full academic scholarship.
She said, "I didn't pay for anything – not tuition, not room and board, not even shampoo. All I had to do was keep a 3.8 GPA."
So did Lindsay Allen.
She said, "When I was a senior in high school, I competed against 1,000+ other students (in an essay competition and interview process) and ultimately earned one of 20 academic scholarships that covered four years of tuition and fees, books, and room and board at Central Michigan University.
"It changed the course of my entire college career."
(Probably explains their impeccable work ethic.)
Rebecca Denison (who has previously been profiled on WUL) was part of a team in high school that built a life-sized model of the protein aquaporin, which moves water in and out of your cells.

She said, "It had magnets to represent amino acids and could move a magnetic water molecule through it like the protein would in your cell."

(O.M.G! No wonder she's a measurement maven!)

Lauren Lawson, having had meningitis and two spinal taps when she was five years old, then went and built homes for Habitat for Humanity in her junior year of college.
(I'm telling you, if you met Lauren, you'd think she's a delicate flower. Clearly she's not.)
Jill Foster of Live Your Talk was the first girl in her family and extended family to get a college degree.
(Which you would never imagine if you met her.)
Jeremy Hicks, online community manager for Livefyre (which y'all already know I love love love), said, "I was a Youth Minister for two summers while in college at a Church of Christ in the greater Dallas (Texas) area.
"I had a youth group of over 150 teenagers.
"We were able to help clean-up and rebuild the city of New Orleans after Hurricane Katrina, visit homeless shelters and orphanages across the southwestern United States, provide a week-long 'Vacation Bible School' for the inner-city youth of the 4th and 5th Wards of Houston, as well as climb two '14ers (14,000 ft + mountains) in Colorado, Mt. Antero and Mt. Shavano."
Jennifer Zingsheim (who has been a guest on the #measurePR Twitter chat), cared for her dog as he progressed in Canine Cognitive Dysfunction (dog dementia) and spinal problems.
She said, "What little I did""giving him medicine, carrying him when he couldn't walk [trust me when I say her dog was relatively much bigger than Jen]""pales in comparison to the grace and dignity I saw in him as he got worse. Would that humans could love so much, see such wonder in the world, and accept age in that way."
Shannon Mouton, who blogs at Shannon Sez So, served in health missions in the Caribbean.
Kami Watson Huyse of Zoetica sang one season with the San Antonio Lyric Opera and in a troupe at the 2000 Sydney Olympics.
Shelly Kramer designed a line of jewelry that was featured in celebs' Grammy gift baskets one year, and in those of the Oscars the next.
There are so many stories that make up who we are.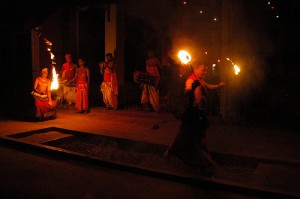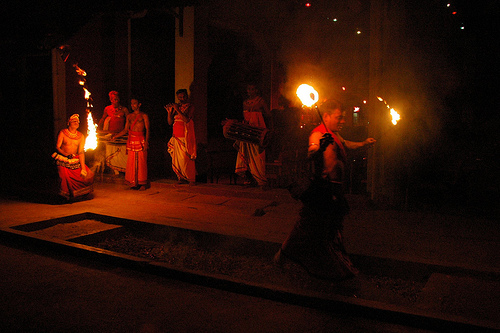 How we interact.
What we relate to.
And what makes us tick.
Image: Shreyans Bhansali via Flickr, CC 2.0
There is so much that is remarkable in each and every one of us, that folks just don't see.
Perhaps we choose not to show it to them.

Perhaps we think it's silly, or unremarkable.

Perhaps they're just not interested in learning about it.
Perhaps.
Perhaps.
Perhaps.
When we talk about building community, aren't we really talking about getting to know each other in a deeper fashion than that allowed by 140 characters?
And it's not just a question of getting to know each other better on a personal level.
It's a smart thing for businesses to do.
Because when you know what makes your community tick, you know what will move them.
What will cause them to become evangelists… or not.
What will bring them into your corner… make them work for you… move your goals forward.
None of this should be fueled by ulterior motive.
Rather, it should be fueled by the spirit of social interaction; by the curiosity that drives our intellect and emotion; by really, truly, wanting to know each other better.
Because when we know each other better, we work better.
Clichéd, 'tis true… but true nonetheless.
If, for a client, I need to reach to people who are passionate about education, I know now that it will resonate with Gini, Lindsay and Jill.
If, for a client, I need to reach to people who are passionate about animal welfare, I know now (actually, I knew that before, but you know it now) it will resonate with Jen.
If, for a client, I need to reach to people who are fervent about mission-based work, I know now that it will resonate with Jeremy and Shannon.
However – and this is a big "however" – I can't make this the only reason I reach to these folk.
I need to continually get to know them, as do you.

I need to give to them as much as I get.

I need to make sure they know that I am there for them as much as they are there for me.
Because that's how this whole relationship-thing works.
So now, I ask you: what is remarkable about you?
I would really like to know; because I would like to know you better. Would you please share whatever you're comfortable sharing via a comment below?
And if you can, please take a few minutes to ask the same question of your circle.
What is remarkable about them?
Because if you can see remarkability in them, they will see remarkability in you.