Guest post by Geoff Livingston
The concept of converging media continues to heat up, most notably with marketers discussing the dynamics of blending paid, owned and earned media.
While the paid, owned and earned concept has been circulated for quite a while now, it's becoming a common part of the marketing strategist's vocabulary.
Paid, owned and earned really provides a budgetary view of how marketers approach media selection. Marketers often silo their marketing choices, and budget is a primary way they do that.
Just to sum up:
Paid is anything the marketing department pays a media or other company for media placement of its message, brand, email or other form marketing. Traditionally this includes ads, SEO and direct marketing buys.
Earned occurs where an customer, individual or media outlet mentions your brand in some form. While some assume the name connotates free media, in reality it often means the organization deploys agencies, PR and social media staff to garner earned media.
Owned is when a company acts like a media organization and publishes its own content, on its site, in print or on social networks. Obviously, financial and staff resources are deployed to create this media.
Siloed thinking about media doesn't match the customer/stakeholder experience. Instead, the customer/stakeholder navigates hundreds, even thousands of messages everyday.
When a customer sees and hopefully interacts with a brand, they rarely distinguish between ads, owned and even some forms of earned media, assuming corporate messaging, etc. Trust is hard to come by. Accepting marketing really becomes a question of relevancy for customers.
The challenge then becomes how to work from a combined budgetary, strategic and tactical approach for the whole marketing effort to meet that customer experience.
Obviously, this topic gets considerable conversation in Marketing in the Round (which I co-authored with Gini Dietrich). Whether you read the book or not, I hope the converging media environment causes you to turn you head towards a different form of planning. We need to weave tactics and types of media together for a holistic experience rather than isolate them.
It's a primary topic consideration for any strategic communicator who wants to succeed in the converging media environment.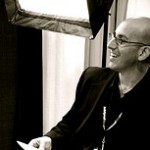 Geoff Livingston is an author, public speaker and strategist who helps companies and nonprofits develop outstanding marketing programs. He brings people together, virtually and physically to build loyal networks for business, change and higher knowledge. A former journalist, Livingston continues to write, and has authored three books.