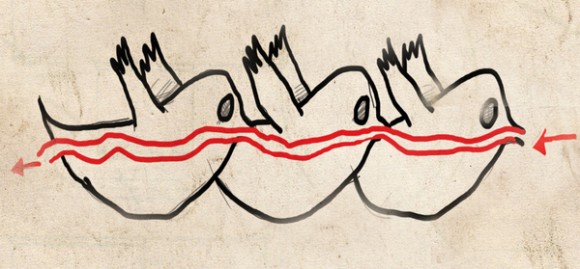 Guest post by Matt Krautstrunk
In the business world, professionalism is an asset.
If you are an outside sales rep or represent a company to clients, keeping yourself looking clean to represent a corporate image is something that most employers value. However, when it comes to branding, the opposite may be true.
Consumers value personal, truthful conversation from companies. On Twitter especially, a new term has arisen called "humanizing a brand." This refers to a business' attempt to give their brands a human touch.
Going beyond simply "personal" gives your brand more appeal, PR and potentially, controversy. Letting your followers know that your brand "hates rainy days and LA traffic" gives your followers a bit more to chew on … but reasoning with them as humans makes both parties value the relationship.
Sparking emotion and humanizing a brand can create immense value; however, tread carefully with your humanizing strategy. It sounds weird, eh? "Humanizing strategy" is an oxymoron in some regards, but you may be an oxymoron if you don't understand how to humanize properly.
Here is what not to do.
Having the Wrong Human, Humanize
Finding a trust agent is difficult. Someone you employ to humanize your brand on Twitter should represent the brand, personify the brand, and embody the brand. This will allow them to virtually speak their minds.
Fast Company recently showcased the top 5 trust agents on Twitter. These people should give your brand an emotional tone that can only be found from a transparent human voice. Someone who is going to cover your business in a façade will not engage your community on the same level as a trust agent speaking his/her mind.
Take @Comcastcares for example. As a cable company, Comcast is notorious for poor customer service. However, they are able to leverage a personal experience to their Twitter account by humanizing the customer service experience. Bill Gerth is the trust agent for Comcast and he responds to customer inquiries and issues with his own voice.
Comcast made a smart strategic decision to upload a human photo and having him embody their brand; and they are able to leverage Twitter to improve their customer service.
Try to Reposition Your Image
This falls underneath a subsection of "know your business." If your frontline employees understand your business' target market, they ultimately know the community your brand has.
Humanizing isn't about having an all-out party with your followers; it's about understanding what they value, and emanating it with a human voice.
Marc Jacobs recently had a potential Twitter disaster when one of their interns went on a tirade, calling CEO Robert Duffy a "tyrant," explaining, "My last day is tomorrow. I wouldn't be tweeting this if not!" These were tweets that could wreck most corporate PR efforts.
However, @MarcJacobsIntl as a brand is seen as edgy and attention-grabbing. According to Mashable, "Given the amusing irreverence that has long marked the voice of Marc Jacobs's Twitter feed; the rant was, in fact, perfectly on brand. We can only hope the company's next Twitter overseer is as entertaining."
The Marc Jacobs intern unknowingly humanized Marc Jacobs flawlessly. He exposed internal structure with a cinema vérité style (maybe he was a PR expert?). On the flip side, if his rant had graced the pages of any other brand it may have not boded so well. If that same intern worked for a "socially responsible" company like Whole Foods, those tweets would potentially hurt Whole Foods' image.
Ignore Conversation
Failing to understand what people are saying about your company is detrimental. Humanizing involves making your brand somewhat "anti-corporate." Failing to understand the conversation around your brand is potentially the most corporate, elitist thing you can do. Use tools like Twitter Search and Collecta to gather what people are saying.
According to The Next Web and Benjamin Palmer,
"Brands and people are forming a new nation on the Internet. In this new nation, new rules lead to new expectations. Don't be a sociopath on the Web. Communication has evolved and a relationship requires participation from both parties. The more brands act like a human in the real world the better off they will be. Let your hair down, be real; treat them as friends not consumers. Your biggest fans want to embrace you;, all they want is to feel some love. They will be your evangelists."
You should work to create friendships with your brand. People want to "feel some love," give them love. Whether your business is a B2B lead generation company, or a new-wave fashion company, humanizing can work in your favor.
You just need to make sure you understand your community, and leverage a trust agent to embody your brand.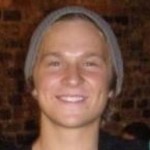 Matt Krautstrunk is a social entrepreneur and writer on everything from social media marketing to VoIP phone systems for Resource Nation. A transplant from the beautiful Windy City, you'll find him frolicking in the San Diego sun when he's not working.
Image Credit: Amazonaws