Hi all!
Tomorrow's Independence Day here in the U.S., so WUL will be taking a short holiday (or long weekend, depending how you look at it) break. After all, "independence" is also about being able to set one's own blogging schedule, isn't it?
Rob Cottingham is always so kind in letting us use his ROFLMAOingly brilliant cartoons, we wanted to share this one with you. I know I've found myself Speaking. Like. This. To. Siri. Have. You. Question mark?
Voice recognition: 1; Humans: 0.37.
Thanks for the laugh, Rob! Have a safe and happy 4th, everyone who celebrates, and we'll see you back here next Wednesday!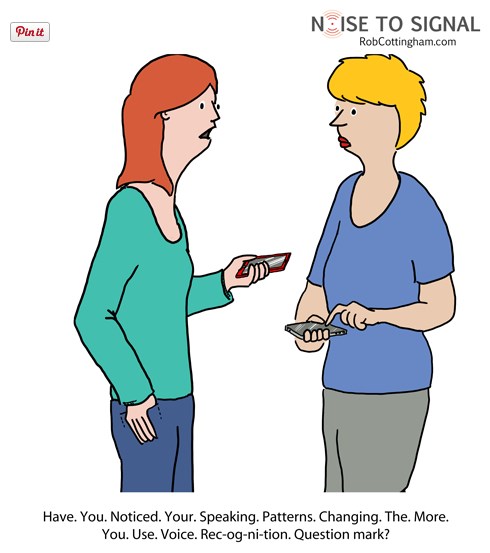 Via Rob Cottingham on Noise to Signal, CC 3.0