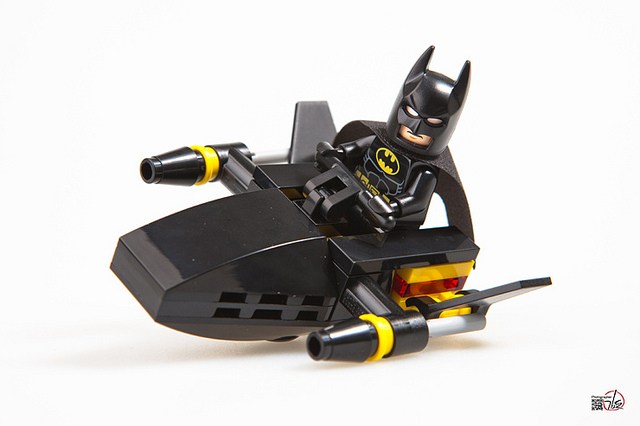 Maybe it's summer, with all the blockbuster superhero movies bombarding us in 3D. Or that I've never really outgrown comics and cartoons.
But it struck me that the Batman franchise offers some great takeaways for content marketing.
Let's start with the Caped Crusader himself and his youthful, if over-the-top ward, and then look at the entire cast:
Batman – He represents the writer, the hero and heart of the stories. They start with him, revolve around him, he's our connection to the narrative flow.
And like many writers, he's a loner who believes the world needs nothing more than his textually-active method of bringing a creative problem to its knees.
But lately, he's come to realize words alone are not enough. He needs help solving the brand challenge – er crime. That's when he turns to Robin and Alfred.
Robin – Youthful, exuberant, he adds energy and imagination to Batman's somewhat dry, verbal approach. Think of Robin as the color commentary.
His emotional outbursts add imagery and bring us closer to the action.
And one of these days, don't be surprised to see Robin push our hero aside by creating purely visual stories that start with pictures and use words strictly as a sidekick. It's already happening…
Alfred – With his calm demeanor and innate understanding of motivation and behavior, he's the researcher on the team. He listens, puts the situation in perspective and uncovers insights by examining the various points of view. But does he force-feed them to our hero?
No, like any good researcher, he knows how to ask the kinds of questions that help Batman point himself in the direction he needs to go.
Catwoman – She's the yin to Batman's yang and offers a female perspective to the challenge at hand. Catwoman's MO is the polar opposite of our hero's.
She brings a whole other set of expectations to the case, based on her needs and experiences.
Sure she operates on the other side of the law, but let's forget that for a moment and see things through her eyes. There's always more than the male perspective to consider and some brands still overlook that.
Joker – And speaking of the other side of the law, the Joker provides comic relief to Batman's stoic approach. He adds two elements stories need: conflict and humor.
Conflict is something many brands find hard to grasp because they don't want to be associated with negativity. But all good stories need a hero and a villain.
The Joker also provides the comic relief in the form of dark humor that surprises, causes a spontaneous emotional response and entertains. And of course, satire both speaks the truth and stirs the pot. Second City knows this. They've recently started offering improv focus groups to get a more real reaction to what people are thinking.
Commissioner Gordon – He's like the client. He wants one thing: to achieve his goals by getting tangible results. He's a cog in an entire infrastructure built around that. Then along comes Batman, who's definitely closer to the edge than our venerable Commissioner.
Batman's strategy and tactics push the boundaries of the conventional law and order box. And while the Commissioner may not be comfortable with Batman's approach, the means justifies the end result.
Because of that, he's starting to trust the relationship and maybe even give the Caped Crusader more assignments.
What can other comic franchises teach us about content marketing? If you'll pardon the mixed metaphor, my spidey senses are tingling waiting for your response.
Image: Do-Hyun Kim via Flickr, CC 2.0