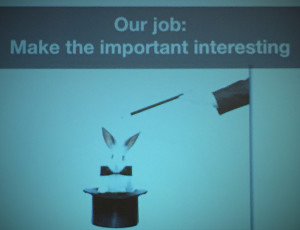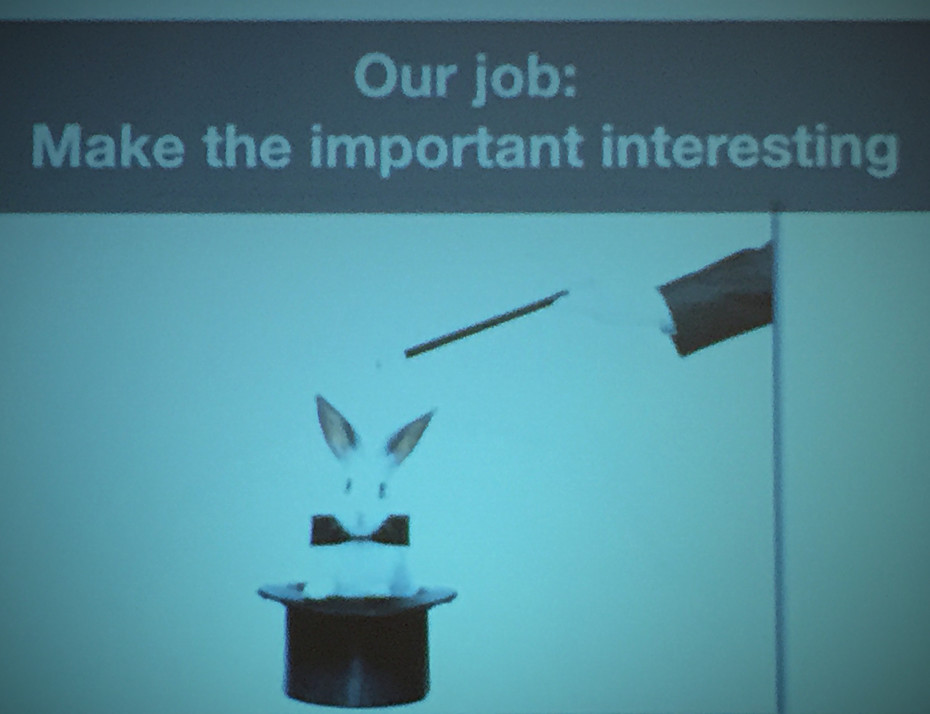 In line with our June theme (content! content! content!), the June #measurePR chat followed suit. We welcomed four stellar guests including the Washington Business Journal's Jennifer Nycz-Conner, digital marketing brand strategist for V3B Shelly Kramer, founder of Red Shift Writers (and regular contributor to this blog!) Dan Cohen, and the inimitable Fay Shapiro of commPRO.biz.
With four great guests on hand, we began to chat about measuring content.
Here's some of what we talked about:
On how the got to where they are now and what interested them in content:
A1: Hey guys #Content=#insight + #education. As publisher@commPRO the mission=empower our community thru content. #measurepr
A1 I'm a marketer. Content and communications has always been a part of the equation. Content isn't new :) #measurepr
"A1: Long twisty road to journalism, eventually. For the last 10 year, exploring all kinds of journalism.
#measurepr
"A1: Communication on the brain my whole life. Remember banging action figures together while David Brinkley played in background. #measurepr
On some best practices for measuring content:
A2: #1 measure is #engagement. Does content resonate w/ target audience? Does your content achieve desired action? #measurepr
A2: Beginners: Become a Google Hound. Analytics, Power Search, AdWords, whole 9 yards. #measurepr
Q2 You have to think about your goals BEFORE you create content, know how you will distribute it, and know what success means #measurepr
Since Jen manages video for the Journal, I took this opportunity to ask her tips on creating an impactful video:
A3: Best videos are short, and tell a story that can't be told as well with words. #measurepr
#measurePR community member James Breen also chimmed in:
A3: I always find humour or levity a great tool for impactful video #measurepr
As did Samantha M.:
A3. Has to be purposeful. With ad buys in front of videos now, I have to be intrigued enough to wait 10 seconds. #measurepr
On how PR pros can improve their design, delivery, and measurement of content:
A7: My mantra..DO NOT loose site of your target audience. What's your engagement strategy? #measurepr
A7: I think the tough love critique is that it isn't about us. It's about them. Users know more than we do sometimes. That's OK! #measurepr
A7: Convince your clients to speak like real people. Say what your product or service really does. #measurepr
A7 Make sure the messaging is tied to defined business goals, and that you have a measurement system identified #measurepr
With so many great guests and #measurePR community members in attendance, before we knew it the chat was over. If you missed the chat or want to re-live some of the action check out the #measurePR transcript for June 9.
July#measurePR Twitter chat announcement
Next month's #measurePR chat will take place on Tuesday, July 14, 12-1 pm ET. We'll be focusing on internal communications and related metrics with our guests Shel Holtz of Holtz Communication, Dr. Julie O'Neil of the TCU School of Journalism, and Dr. Barbara Gibson of Syracuse University London. They'll give you insider tips on what has worked for them, and what you should be thinking of when it comes to creating impactful and successful internal communications.
You do not want to miss this chat, so please save the date (RSVP to the event, it will help!); once again, it's Tuesday, July 14, 12-1 pm ET. We can't wait to "see" you there!
The photo is one of several I took during Steve Crescenzo's session at the recently-concluded #IABC15 World Conference in San Francisco. Steve's slide. My photo.