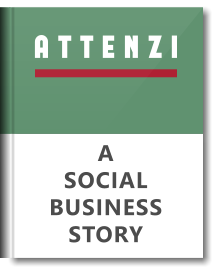 Guest Post by Philip Sheldrake
We're at an incredibly exciting point in time.
The Internet is in its 40s, the Web is in its 20s, and social media (in its web manifestation) is in its teens. Most of us have a super computer in our pockets and there's affordable, ubiquitous connectivity to boot.
So what are we doing with it all? Well, polemically you could argue that we're doing what we've always done.
We just do it digitally now.
We had mail, now email. We had folders and a desktop, and now we have digital folders and a digital desktop. It's only after decades that we're beginning to play to digital's unique properties, moving away for example from folders towards search and discovery, and away from email towards enterprise social networking.
I think much the same can be said of social business. If social business entails doing what we did before, but using social media and related technologies to do it, then I think we're all missing a massive opportunity.
Organizations are formed to create mutual value. The consequence of this is sustained profit in business terms and sustainable value otherwise. We attempted to do this one way in the 20th century, given the constraints of the times. Now that those constraints are radically transformed if not loosened, simply slapping on some social doesn't necessarily free the organization to best create mutual value.
Social business means so much more to me than a business on Facebook, a business that tweets, maintains a blog, and nurtures an enterprise social network.
I'm often asked for case studies for this transformational potential, and in the absence of full-blown real-life examples, I decided to write a fictitious one.
Attenzi – a social business story, shines a light on social business that goes beyond the all too typical homages to social media. It's a relatively short and easy read intended to help readers explore what social business means for their organization, marketplace, communities and career.
It's designed to help galvanize your organization.
The foreword is penned by Adam Pisoni, Microsoft Yammer co-founder and CTO, and the eBook is available in all popular formats for free at www.attenzi.com.
It's designed to be read in a couple of hours and I really hope you like it. It might be just the beach-read you're looking for this summer! More importantly, I hope that you, like me, decide that waiting decades this time is simply unacceptable.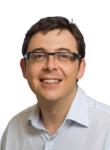 Philip Sheldrake is Managing Partner at Euler Partners. He has combined his engineering experience, his IT expertise, and his knowledge of PR best practices to develop the Influence Scorecard. He is also a speaker, consultant, and author.