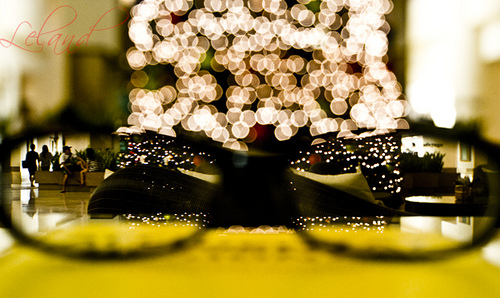 I'm back from vacation, which means WUL is too! Did you have a good last couple of weeks? Did you miss me?
During these long, hot days of summer it's sometimes hard to concentrate and keep your focus. And even though it's great (and necessary) to lounge around every so often, that particular "F" word is one we can't afford to mess around with. So this week's roundup focuses on… focus.
Image: Leland Francisco via Flickr, CC 2.0
1. Focusing Your Energy in Business
Why: Kyle Lacy reminds us that it's OK to say no when dividing our focus hurts the overall quality of our work.
2. Going On Vacation? How About A Digital Detox?
Why: Michael Brenner shares how taking a break from social media helped him regain focus in his life.
3. How to Find Your Blogging Mojo – Experiment with Different Voices and Styles of Writing
Why: Sté Kerwer offers some tips on effectively focusing your writing to improve your blogging skills.
4. Start-Up Marketing and Yourself: Don't be a Swiss Army Knife
Why: In this guest post for WUL, Dan Cohen explains why marketing your start-up requires you to focus on a very specific meaning for your company.
Why: An excellent point by Geoff Livingston! A weary mind is incapable of focus and productivity.
6. 13 Tips for Aspiring Writers
Why: Do you love to write, but just can't seem to get focused? Erin Feldman offers some great tips to get you on track.
7. Making a Little Noise about Productivity and Creativity
Why: Peace and quite doesn't always equal optimal focus. Ken Mueller shares his take on background noise and productivity.
How do you stay focused? Please share in the comments below.