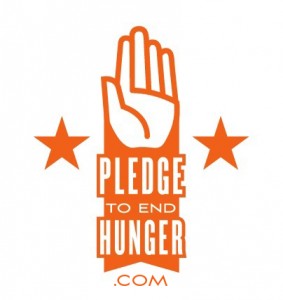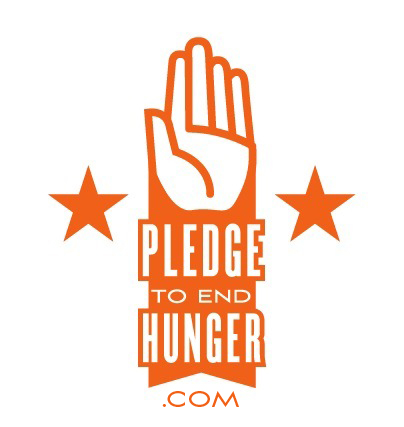 Yesterday I came across an interesting article: "What Would You Never Sell, Though Desperate For Money?" in the Chicago Tribune (hat tip to @ColonelTribune). That's a relevant question in these times.
But what if you didn't even have that option? What if you didn't have anything you would never sell… to keep a roof over your head, or stay reasonably healthy, or put food on the table?
Not a pleasant thought, huh?
Through the Communicator's Lens
As communicators, we don't have all the answers, much as we'd sometimes like to think we do, to ending the world's problems. What we can do, though, is harness the power of our networks to spread awareness that results in action.
This is why I've joined the Pledge to End Hunger, which launches today. I'm going to do my very best to motivate my networks to take simple, easy actions that could provide 140,000 meals for children in Austin during South by Southwest 2009 (SXSW).
Why Childhood Hunger?
Share Our Strength has some heartbreaking statistics here, telling us that one in six children were at risk of hunger at some point last year. Among them are:
5.1 million kids ""43.6%""living at or below the poverty threshold.

5.9 million kids living with a married couple.

5.8 million kids -one-third""who live in single-woman households.

10.6 million kids living within metro areas""5 times the number living outside metro areas.
Just One Click
All it takes is a click via this online form. For each click, Tyson Foods will donate 35 lbs of food product, the equivalent of 140 servings (Twitter flashback, anyone?).
If 1,000 people take the online pledge, a semi-trailer filled with 140,000 meals will arrive at the Capital Area Food Bank of Texas in Austin during the SXSW '09 Interactive Festival.
Of course, you can do more. You can take the pledge yourself, tell your friends about it, change your social network avatars, join the Facebook cause… and, if your pocket allows, make a donation.
You don't have to do any of these things – but you can help me help kids by making one click.
Will you join me?