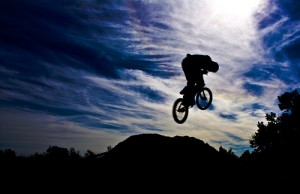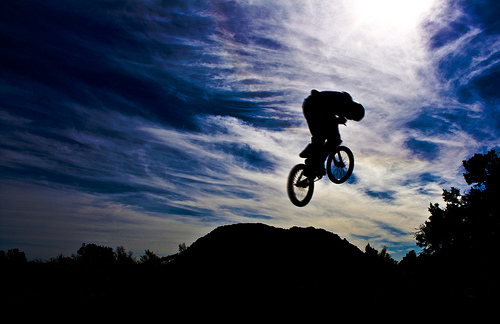 Twitterverse was buzzing about Skittles' foray into social media this week. No, I'm not going to give you my take on that, there are quite enough of those already. I did find Laura Fitton's early summary of it extremely interesting, though, and Lauren Vargas' and Liana "Li" Evans' posts summed up my opinion beautifully.
My point is this: when you embark on PR of any kind, have you thought it through?
In my mind, it doesn't matter how edgy your tactics are, or how many layers you've put into your campaign (and let's face it, we PR people love layers almost as much as a bear in Antarctica).
What does matter is whether you've thought it through. Because if you haven't; if you haven't configured a response or action for every possible scenario, your campaign could fall flat, and all that time you put into it will have been wasted.
What's the Plan, Stan?
Before you get ready to pelt me with M&Ms, I'm not saying the Skittles campaign bombed. That remains to be seen, based on what their goals and measurable objectives were.
The success or failure of your campaign will depend, in large part, on the contingencies you put in place. If you're planning a media tour, what will happen if your main spokesperson falls through? If your kickoff event is outdoors, have you considered the weather gods?
If you're planning a new site launch, are all the additional bits and bobs in place and ready to be rolled out at the touch of a button – and what happens when something goes wrong? Do you have a communication network, whether it's as simple as a phone tree, or a more sophisticated system of communication that includes mobile, so that the key players can reach each other?
Sometimes, It All Works
The other side to this coin is making sure you're poised to take advantage of those rare moments when synchronicity rules – and everything works just right. Your live reveal is perfect, the weather doesn't interfere, your key messages are beautifully represented in the media, your public is excited, and even the media wants more (shock and awe!). Are you ready to capture this excitement?
Or, will you bravely enter the "new world" of social media, turning your website into a platform for conversation – and then not talk to the folks who flock there?
Our plans don't always work perfectly, but when they do, it's magic. And if you're not ready to roll with the flow (which you wanted, I might add), you could lose a great many opportunities to engage your audience further and prime them to be future customers, donors or evangelists.
Contingency planning is draining and time-consuming –  no arguments there. But it's well worth the time you put into it because, believe me, something will go wrong… or unbelievably right.
Just ask Skittles.
What do you think? How important has contingency planning been in your PR endeavors? Can you share tips on what has and hasn't worked for you? I'd love to know.