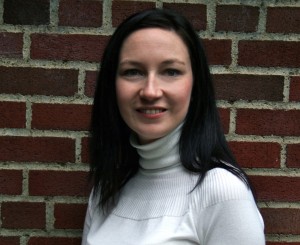 You know how we typically moan and groan about Mondays?
"Oh, it's Monday." "Just another manic Monday." We set up the start of our week (at least, it is for those of us who follow the Gregorian calendar) for apprehension and drudgery.
Poor Monday.
Over the last several months, though, Monday has taken on a new meaning for me. For one, it's the day of the week I do what I call my "weights and measures," i.e. track my progress (or regress!) as it pertains to my bootcamp goals. So when Sunday rolls around, I can't wait to go to sleep because when I know that when I wake up, very shortly I will be standing on the scale and pulling out the tape measure to see how I'm doing on that front.
No, I'm not telling you where I've gotten … yet … I'm saving that for another post! But I will tell you that it's good.
But that's a really great way for me to start Monday. And the other reason that Monday has become a bit of a pet day for me is that every other week, it's the day before the bi-weekly #measurePR Twitter chat, which is still such fun, even after all these years.
Speaking of #measurePR, the next chat is tomorrow, guest-hosted by the wonderful, lively and oh-so-smart Jennifer Zingsheim, so please do mark your calendars (12–1 pm ET).
Two weeks ago, Heather Whaling made her debut as a guest on #measurePR. For those of you who don't know her (highly unlikely, but just in case), Heather is the powerhouse behind Geben Communication, which she started as a one-person shop and has now grown into a "real" small business.
And being a 21st century PR pro, she works not just in the traditional application of PR, but in social media as well (she's also the co-moderator of #pr20chat) … and she needs to know how to measure the efficacy of her clients' programs, often on a budget.
So I thought it would be great to hear from Heather as to how she does it, what she focuses on, and what tips she has for other small business owners who know they must measure the right way, but might not always have the resources to do so.
It was a terrific chat, and Heather truly brung it.
Here are a few excerpts:
On how she developed her interest in measurement and why it's important: "I believe it's our job to convey PR value to businesses. Stacks of clips don't matter if it doesn't support business goals."
YES, Heather!
On any "aha!" or "oops!" moments:
"I realized ad equivalency wasn't enough when a huge, impressive stack of clips didn't translate to business value for clients.  I also don't think everything can/should be measured in $$$. PR provides other valuable outcomes that we shouldn't discount."
And Heather added, " I'm all about outcomes! We could 'output' all day, but it doesn't matter if you don't bring results to the table."
On integrating measurement into client work: "I've found if you define what success looks like from the beginning, then you can show progress in metrics beyond $$."
(People. This is really important. Start your programs by defining what your successful outcomes will be, and it will be so much easier not just to measure properly, but to put the correct strategy and tactics in place.)
Heather recommended Chuck Hemann's scorecards (check out this terrific presentation he did with Jason Falls a while back and you'll see a template towards the end of the deck) for all PR pros, the caveat (mine) being that you should use these as a starting point, because everyone's scorecards will need to be customized for that particular situation.
And like me, Heather loves MS Excel as the ultimate free tracking tool.
Here's the entire transcript of #measurePR with Heather Whaling; I hope you enjoy it. And as a bonus, check out Ancita Satija's post on what she's learned from #measurePR so far. Now there's a successful outcome if ever I saw one (thank you, Ancita!).
See you tomorrow on the chat?