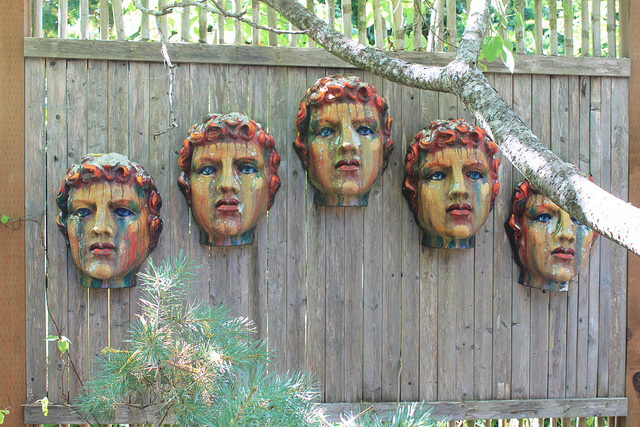 Guest Post by Jeremy Miller
Content marketing does much more for your brand than just aid your marketing. Effective content marketing shapes your brand by giving it a face to know, like, and trust. Yes, effective content marketing will aid your company in search engine optimization, support inbound marketing, and generate more sales leads, but marketing support is just the tip of the iceberg.
Image: Doug Hay via Flickr, CC 2.0
Content marketing and becoming human
Effective content marketing gives your company a human face, and makes it more appealing, engaging, and trustworthy. Put more succinctly, your customers know your content before they know your business.
People buy from people. Sure we go to lots of big box stores, and buy from faceless companies every day. But our first choice is to buy from people "" people we know, like, and trust.
In my new book, Sticky Branding, I describe this approach as creating a "First Choice Advantage" for your brand.
A company immediately differentiates itself from the herd when it links its corporate brand with a human being: Apple and Steve Jobs; Virgin and Richard Branson; Facebook and Mark Zuckerberg. People identify with the people as much as they do with the company.
Another excellent example from the mid-market is Twist Image and Mitch Joel. Twist Image, acquired by WPP in mid-2014, is one of North America's most recognized digital marketing agencies. Many marketers know of Twist because they follow Mitch Joel and his content.
Mitch explains, "We made a decision in the very early days that a human face would best suit the company's brand. And that happened to be my bald face. Out of all of us it was me, because I was a content creator and I enjoyed it. It's something I really like doing."
Mitch has been prolific in his role. He's written two bestselling books, Six Pixels of Separation and Ctrl Alt Delete. He's a sought after professional speaker with big name clients like Google and Walmart. Mitch blogs seven days a week, podcasts weekly, and writes for a number of newspapers and magazines.
Chief Marketing Officers at large companies seek out Twist Image first because they feel like they know, like, and trust Mitch and his company "" even before they buy. Twist Image does not create content for content's sake. Mitch's role is an integral part of the company's brand strategy.
Twist Image strategically manages three brands:
Twist Image: The digital marketing agency
Mitch Joel: The persona or the human manifestation of the brand
Six Pixels of Separation Content Platform: The blog, podcast, speaking, books, Facebook Page, and all the other content touch points
It's not just marketing. Mitch Joel and his content are baked into the fabric of Twist's business and brand.
"If we're not driving economic value to the brand, the company, then there's no point doing any of this," says Mitch. "So when I speak it's an engine of revenue. And when I write, hopefully it's an engine of revenue."
Mitch could make an outstanding living as an author and professional speaker, but he doesn't take a dollar from the revenue he generates. All of his speaking, book, and writing fees go back into the firm as a revenue stream. Twist Image leverages this revenue to offset its sales costs.
Mitch continues, "When we pitch [my speaking and writing revenue] offsets the pitching costs, which are very significant in the agency world."
Monetizing its marketing provides Twist a substantial competitive advantage, because the firm does not have to draw on its operating budget to go after new business. Mitch's activities offset the firm's business development costs, and sometimes Twist ends up cash flow positive. This gives Twist Image a leg up to hunt for large accounts and large projects.
It competes and wins against the global advertising agencies with deep pockets. By monetizing its marketing, Twist Image punches outside of its weight class (another core principle from Sticky Branding).
Humanizing your brand with content is an immense opportunity to differentiate your business.
It immediately separates your firm from everyone else because you give your customers a person to identify with. Content provides your market a powerful way to interact with the people behind your brand. And this creates a human quality for your brand that just cannot be replicated through other advertising and marketing means.
This is a huge opportunity, but it's not easy. There's a reason Mitch Joel is an anomaly in the advertising industry. There's not many people who have the drive, talent, and stamina to grow a personal brand that can be monetized.
But if you can harness your content and your talent, you can propel your brand to operate on an entirely different plane "" one your competitors just won't be able to match.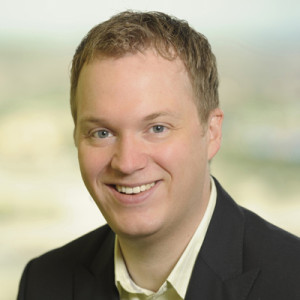 Jeremy Miller is a Brand Builder, Keynote Speaker, and President of Sticky Branding "" a brand building agency. Jeremy helps companies stand out, challenge the giants of their industry, and grow Sticky Brands. He is the author of Sticky Branding: 12.5 Principles to Stand Out, Attract Customers and Grow an Incredible Brand. Connect with him on Twitter.