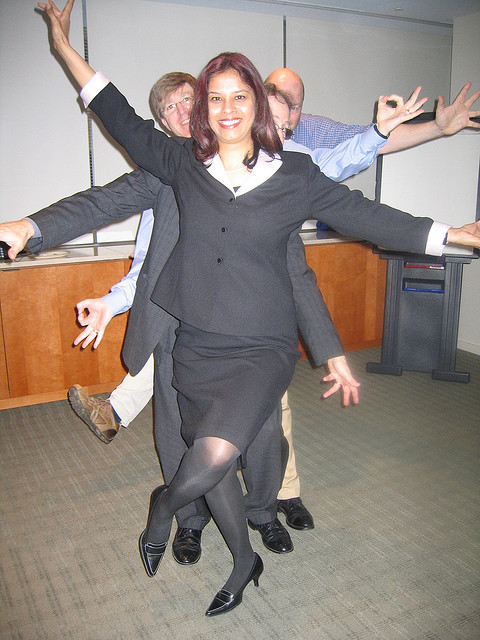 Seeing as how March is Women's History Month, we'll be shining the spotlight on women communicators of all stripes this month. To kick things off, this week's roundup brings you seven super posts on content creation ideas that are also authored by women. Enjoy!
1. 4 Ways to Streamline High-Quality Content Creation
Why: "When you're in a bind to create a high-quality blog post that generates brand awareness, educates your potential audience and draws in qualified leads, you can't expect to come up with an idea for the perfect topic in one sitting," explains Kelsey Meyer in this Entrepreneur post.
2. The No-Fluff Guide to Writing Client-Attracting Content
Why: "The BEST content is found deep within your heart and soul," points out M. Shannon Hernandez in this short and simple post for HuffPost Small Business. Also, I love that she used the phrase "sniff that fakery."
3. 5 Tips You Should Be Leveraging for Event-Based Content Creation
Why: "Event-based content creation isn't always the easiest thing to tackle, but it's worth learning," states Eliza Steely in this still relevant post for TopRank.
4. How to Turn Bland Text into Sparkling Online Content
Why: "You're not a boring old fogie, so why do dull sentences sneak into your content?" Henneke Duistermaat tackles this conundrum in this post for Copyblogger.
5. Putting the Art in Article, Part I: Beginner Thou ART, Teach I Shall 
Why: "Creative web content is all the rage in the marketing world. Great copy isn't enough anymore to capture and keep readers""they need visuals," says Alicia Lawrence in this goodie from the WUL vault. (P.S. Be sure to check out Part II for more tips.)
6. Should You Publish on Medium?
Why: "My essay received more traffic in a day than my entire website gets in three months. What's more, the analytics tell you more than just who saw it, they tell you who read it," writes Lisa Gerber explaining why Medium may deserve a second look from your brand.
Why: "Creative elements get attention, communicate more clearly and enhance credibility." Ann Wylie explains how to "paint pictures in your audience members' minds so that they understand your points faster" in this post.
What's your best content creation tip? Please share in the comments below.