Guest post by Jessica Torres
A year and a half ago, I started a blog about my pet guinea pigs called Cavy Savvy.
Originally, I wanted a way to test the SEO techniques I was learning about at work, and having a hobby blog just seemed like a fun way to do so.
I never knew it would one day receive over 13.5K pageviews a month and have 105 loyal followers without me ever paying for PPC advertising (Organic traffic FTW!)
Here is how I made Cavy Savvy a success, and how you can apply some of these techniques to your blog.
Research the supply and demand regarding your topic
Since your goal is to capture as much relevant search traffic as possible, you'll need a strong, keyword-rich title that directly targets your desired audience. First, ask yourself, "If I were searching for information on this topic, what would I type into a search engine?"
Take, for example, my post on guinea pigs and tomatoes. If I were wondering whether my pet guinea pigs were allowed to eat tomatoes, I'd type: "Can guinea pigs eat tomatoes?"
It's a good starting place, although deciding on the exact wording of your title is important.

Minor differences could mean scoring additional traffic.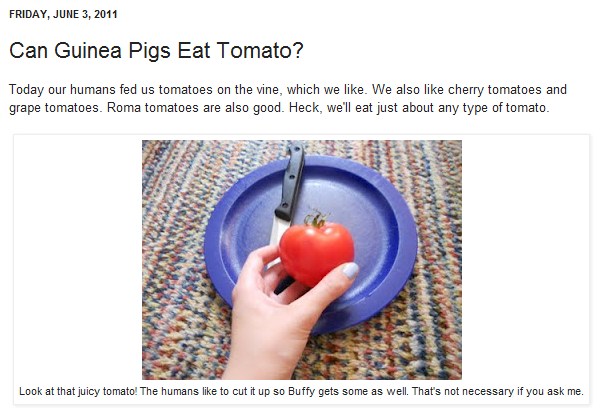 Once you decide on a possible title, brainstorm some alternatives and test out the supply (how many websites are already optimized for your desired keywords) and the demand (how many people are searching for your keywords).
To determine supply, here's a trick I like to use: search using "allintitle" – it will tell you how many websites are currently optimized for a set of keywords.
For example, Google "allintitle: can guinea pigs eat tomato" and then compare it with "allintitle: can guinea pigs eat tomatoes".
Next, determine the search demand. Go to Google Adwords Keyword Tool and check how many global monthly searches are performed for the keywords in question.
Finally, put them into a spreadsheet and divide "All In Title" by "Global Monthly Searches" to determine which possible title will capture more of the search demand.

As you can see, there are an equal number of people searching for both possible keywords, but there are way fewer websites to compete with if I title my post "Can guinea pigs eat tomato". Therefore, it makes sense to choose the first option as the title for my post.
Post on message boards and other blogs when relevant
I am not the only
crazy guinea pig owner with Internet access out there. No matter what you're blogging about, there is a message board devoted to whatever your passion is. I often post to Guinea Lynx and Guinea Pig Cages.
Any time someone has a question that I've addressed in one of my posts, I link to it. But I also make sure I promote other bloggers, and participate without posting any links.
It's never a good idea to self-promote and spam people. If you decide to comment or post about your blog, make sure it's appropriate.




Hold giveaways to increase blog membership
We gave away some cute guinea pig-shaped soaps, and required that people become a member of our blog to enter.
The increase in membership was noticeable.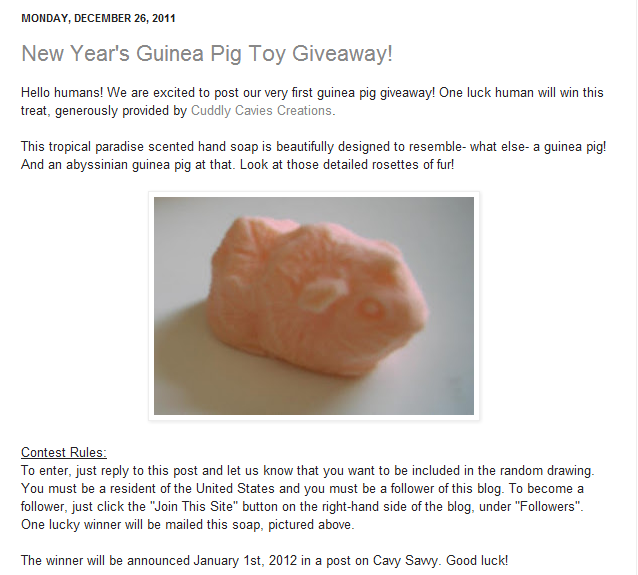 Post about what's timely
I noticed that my post on asparagus did really well during the spring, and my post about pumpkin got a ton of traffic during the fall.
Posting about seasonal or timely topics will earn you more traffic in the immediate future. People are more likely to search for a situation they are currently facing rather than one they may face in 6 months.
Here's a snapshot of what people have been searching for lately, and an overview of the traffic analytics: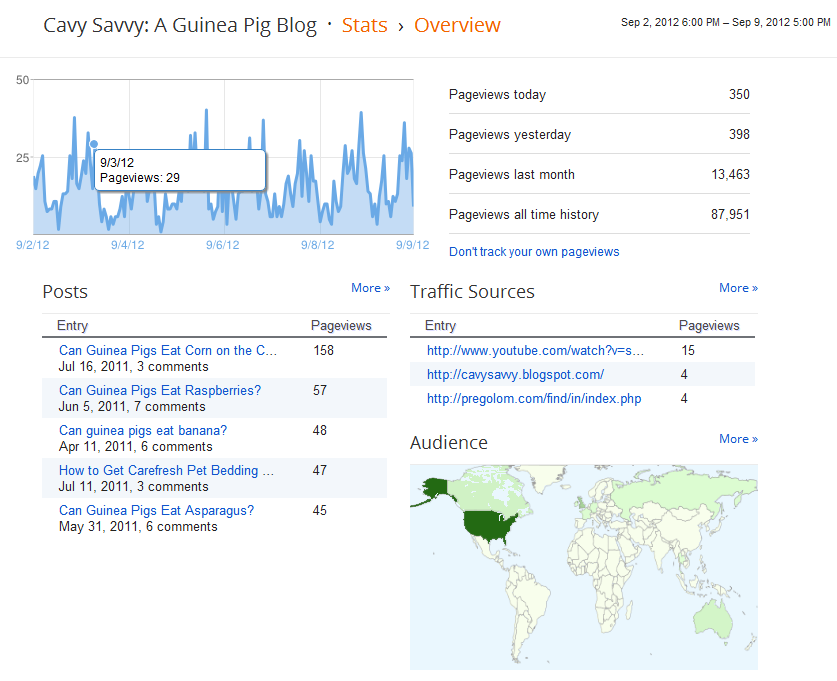 Take your promotion offline
In the early days of my blog, I made flyers and posted them in vets' offices, pet stores, and pretty much any public message board I could get my hands on.
I don't know that it did any good, but at the very least it was good to know that someone might see it and check it out, which was enough to sustain my motivation to keep blogging.
Guest Blogging
When you're just starting a blog, chances are there's another blogger out there who writes on the same topic as you do and already gets tons of traffic. In my case, that would be Guinea Pig Today. They accept guest submissions, so I submitted an article, and it gave me the opportunity to introduce a whole new audience of readers to my blog.
Love what you write about
This last tip is simple, but important. Did you know that 95% of blogs end up becoming abandoned?
When choosing your blog's theme, make sure it's something you won't grow sick of writing about after a few months.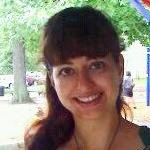 Jessica Torres is a digital marketing specialist in Washington, D.C. When she's not blogging about guinea pigs, she writes about her other passion, digital marketing, on her other website getstuckintraffic.com. You can read more from her on blogging and digital marketing tips on Twitter.