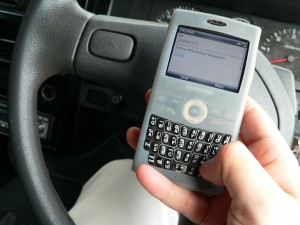 Guest Post by Shanan Sorochynski 
Just a small reminder that when you are driving and texting (or scratching your nethers) everyone can see you.
It's true.
You are surrounded by windows … and people who like to tweet about other drivers doing dangerous things on the road.
Just one of the many interesting factoids our group was given when the Regina Police Service (RPS) sent its social media officer, Kaeli Madill, to talk to us about all things Twitter and Facebook.
Side note: This wasn't a court ordered session due to any public nether scratching issues on our part. She was there because RPS is a great community partner.  Moving on …
For RPS, social media spaces are a great venue to answer questions the general public normally don't have an opportunity to ask.
Things like:
•    Is it illegal to smoke on restaurant patios?
•    Some emergency personnel give teddy bears to children at traumatic events, do you?
•    Are there laws about keeping exotic pets in the city?
To keep the conversation going RPS hosts  #WhatstheFineWednesday. As the hashtag suggests, every Wednesday they ask their followers what the fine is for a particular infraction. It is popular because it's relevant to everyone who drives in the city.
I think most people know that rolling through a stop sign can potentially hurt people. But they likely don't know it's a $230 fine.
Being relevant is key, so they keep their Facebook and Twitter feeds filled with useful information that fits their mandate: info about ongoing situations (eg. scams, recent crimes) and retweets about construction and driving conditions.
According to Madill, people need to see a piece of information eight times before it sticks with them, so re-writing and re-posting information in the form of updates and reminders isn't a bad thing at all.
But, creating content is only part of the equation.  In order to build a community you need more. You need to be consistent and trustworthy.
RPS updates their social media sites every day – once in the morning and again in the afternoon. You don't need to post daily like RPS does. But you do need to be consistent.
They also make sure they are the first to report incidents that reflect negatively on them (eg. an officer being charged with impaired driving). By being open they minimize community ill-will and damage to their reputation.
They also don't shy away from humour. It can be a tricky line to walk, but worth it.
During a recent missing person's case, for example, RPS's followers were extremely valuable in gathering information, providing them with hundreds of extra eyes and ears across the city in minutes.
That kind of  effort helps both RPS and the community.
Image: zlady via Flickr, CC 2.0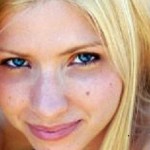 Shanan Sorochynski manages the University of Regina's first official blog: YOURblog. Previous to this she was the managing editor of U of R Report, the University's faculty and staff internal publication, and a print journalist in Manitoba.